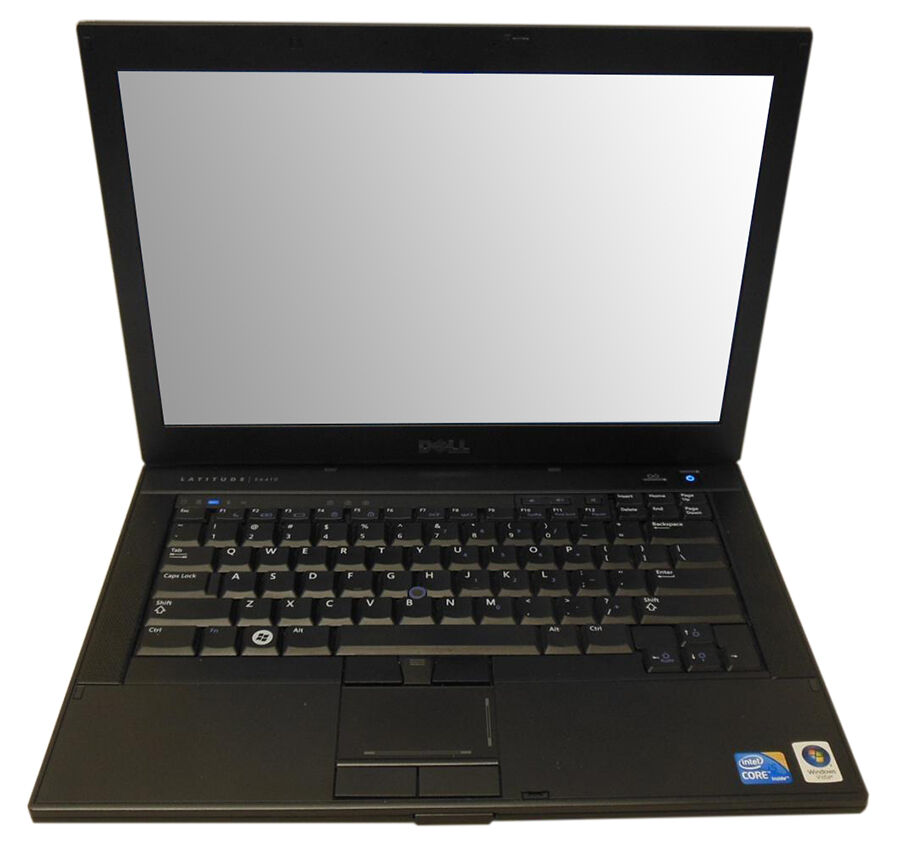 The Dell Latitude E6410 notebook range is designed to increase productivity whilst being utterly dependable. The range has proven durability, increased security measures and simplified file-sharing and management systems to make mobile collaboration faster and more efficient. This guide will look specifically at the Dell Latitude E6410 with the M520 processor specifications, looking at the technical details, hardware options and special features that make the E6410 the go-to business notebook.
Technical Specifications
Whilst contending that the Dell Latitude E6410 is available in a range of processor configurations, this guide and the table below will focus on the M520 processor and its related product specifications. The table also includes other options available in the E6410 range:
| | | |
| --- | --- | --- |
| Feature | Description | Configuration notes |
| Processor | Intel Dual-Core i5 520M at 2.40GHz | Available up to Intel Core i7 with Intel Turbo Boost Technology |
| Operating System | Windows 7 Pro 64-bit | |
| Graphics | Integrated Intel HD Graphics | Also available: NVIDIA NVS 3100M 512MB gDDR3 |
| Memory (RAM) | 2GB DDR3 SDRAM at 1333MHz | Available up to 8GB |
| Hard Drive | 250GB SATA at 7200RPM | Also available: 160GB SATA at 54000RPM |
| Optical Drive | DVD Super Multi Drive | |
| Display and Screen Format | 14.1" anti-glare WXGA with Liquid Crystal technology LED widescreen with 1280x800 native screen resolution | Also available: 1440x900 |
| Connectivity | Four USB 2.0 ports, one USB/eSATA combo; IEEE 1394; VGA; DisplayPort; Gigabit Ethernet; Dell Wireless or Intel Centrino (802.11a/b/g/n) and WiMax 802.16e; Dell Wireless 5620 or 5540 Mobile Broadband Mini Card; RJ-45; ExpressCard 54 or PCMCIA; 6-in-one card reader; SmartCard Reader | Optional: Internal Modem; Bluetooth 3.0; Contactless SmartCard reader |
| Battery and Power | Lithium-ion battery with ExpressCharge lasts up to 6hrs | Options: 4-cell (37Wh); 6-cell (60Wh); 9-cell (90Wh); 3-year life-time 9-cell (81Wh); 12-cell (88Wh) extended battery slice |
| Warranty | Standard 3 year on-site service for Dell business laptops | |
Hardware Options
The Dell Latitude E6410 is equipped with many advanced features designed to increase productivity, maintainability and efficiency. The following table lists the hardware options available for the E6410, including any factors that may affect productivity:
| | |
| --- | --- |
| Feature | Description |
| Design | Tri-Metal construction: matt-black finish, gunmetal grey/silver shell with painted-brushed finish (high fingerprint resistance) and black metal lower half. Other colours available for lid cover. |
| Weight | Starting at 1.93kg (4.2lbs) with 4-cell battery |
| Dimensions | 33cm W x 23cm D x 31cm H (13.2" x 9.4" x 1-1.2") |
| Keyboard | Vibrant, LED backlit keyboard with built-in pointing stick. Jet-black jeys with white letting. Minimal typing pressure with mild click with each keystroke. |
| Trackpad | Mid-sized, intuitive, gesture-enabled trackpad (or touchpad) with two and three-finger gestures for scrolling, zooming and flicking. As well as two mouse buttons, there are two buttons below the spacebar for the pointing stick, including a middle button which can be configured to control tabs. |
| Indicator Lights | Status indicator lights above the keyboard including two lights on the outside for when notebook is closed. Includes power light and battery light. |
| Webcam and Microphone | Built-in light-sensitive HD webcam and noise-reducing, speech enhancing built-in microphone. Includes Dell Webcam Central software. |
| Speakers and Headphones | High-quality speakers with stereo headphone jack. Speakers are narrow and placed on either side of keyboard. Analogue headphone jack for external speakers. |
Notable Features
· Made for lasting durability, the Dell Latitude E6410 notebook has a specially designed Dell Tri-MetalTM casing with reinforced hinges.
· Advanced LED technology enables the notebooks to be extremely durable whilst having thinner widescreen displays than other laptops or notebooks built for durability.
· The E6410 is equipped with a Dell StrikeZoneTM shock absorber designed to protect the hard drive and motherboard, protecting data against system drops. An optional solid-state drive can increase speed, reliability and security for the data.
The Dell Latitude ONTM technology lets users access their email, calendar and contacts without booting up, saving battery life.
· The Dell Latitude E-family laptops and notebooks are designed for compatibility, letting businesses dock, swap batteries with and share AC adaptors with other users with E-family laptops and notebooks, for simplified management. The laptops can also be globally standardised to make it easier to manage systems, resolve issues and order replacement parts if needed.
How to Buy the Dell Latitude E6410 M520 Notebook on eBay
Browsing for and buying the Dell Latitude E6410 M520 from eBay can be easy and secure with these simple steps:
· Type in 'Dell Latitude E6410 M520' or 'Dell Latitude E6410' or simply 'Dell Latitude' into the search bar at the top of the screen. Browse the listings carefully to find the correct model. Use the panel on the left hand side t narrow down search results if needed.
· Alternatively, search by category by going to the Electronics section on the homepage and selecting first Computers & Tablets and then Laptops & Notebooks. From there, either type in 'Dell Latitude E6410 M520' or use the sub-categories on the left hand side.
· Categories available to choose from will likely include: 'Format', 'Brand', 'Screen Size', 'Processor Brand', 'Memory (RAM)', 'Hard Drive Capacity', 'Processor Type', 'Processor Speed', 'Condition' and 'Price'.
· It is may also be possible to find the Dell Latitude E6410 range using eBay's recommended deals pages. Click the link next to the eBay logo and, starting from Electronics, follow through toComputers and finally Laptops.
· In order to ensure a safe and secure sale, check whether the seller is one of eBay's top-rated sellers as they are generally more reliable. Read the product descriptions carefully to ensure the laptop has all the preferred specifications.
Conclusion
Whether being jostled in the overhead locker or travelling to the office in a laptop bag, the sturdy and well-built Dell Latitude E6410 will keep all data secure and accessible time after time. Using the information provided in this guide and eBay's large range of listings, it can be possible to buy a durable business laptop for the workplace or for individual use quickly and easily. With enhanced compatibility, management and security features, the Dell Latitude E6410 with the M520 processor can be the ultimate business laptop.