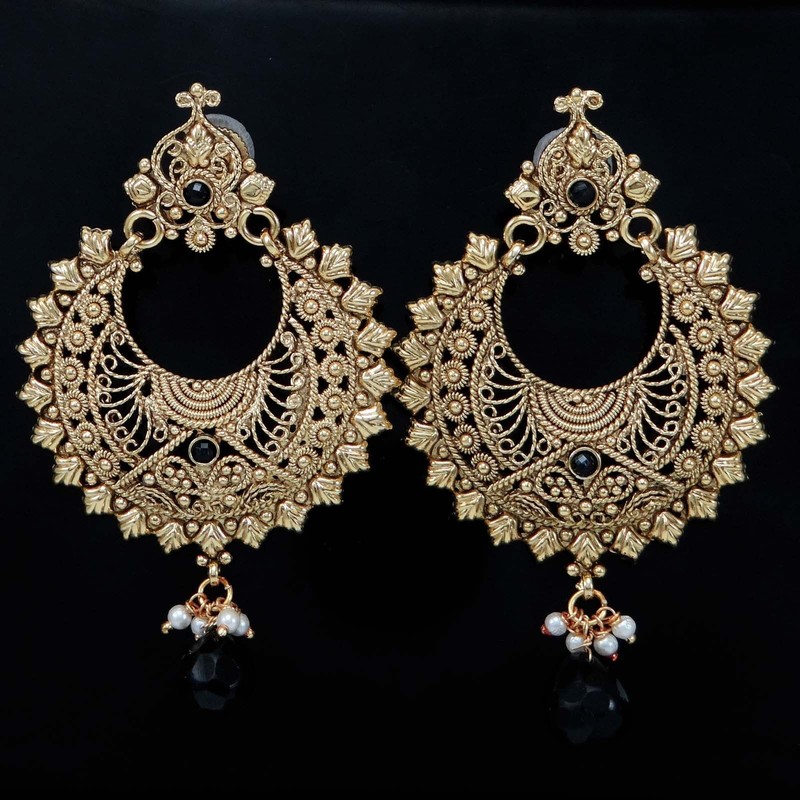 A tiny piece of
earring
can change your whole appearance. The onset of 20th century claimed ear piercing to be an uncivilized attempt. With time the perception of people changed and piercing ears and wearing earrings walked back in trend again. A wide range of designs evolved with time ranging from small loops and studs to large dangles or chandelier earrings. The earrings have been designed in such a manner so that it doesn't hurt the earlobe.
Be it for professional adornment or for party wear, the perfect jewelry can be a cherry on top if you bedeck trendily. After all, presentation counts and it is mandatory to dress up appropriately for certain occasions. For completely professional outlook, a tiny yet sophisticated pair of earring can work wonders for you. You need to be extra cautious while choosing an earring for yourself keeping the shape of your face into consideration.
If you have a round shaped face, try opting for earrings with soft curves with slight drop or cute shapes. Try and avoid studs or large earrings. They might accentuate the round shape of your face. Lucky is the woman who has an oval shaped face because she can wear earrings of any shape. Tear drop earrings are very much voguish but they complement a heart shaped face by balancing all the edges. Small hoops (
Gold Plated Small Hoop Drop Dangle Earrings Set
) or drops are meant for square shaped faces. Lastly, if your face has a triangular shape, round earrings create a soft feminine touch to the outlook.
Wedding is an important day in a woman's life and each one wishes to look the best on the special day. Starting from her bridal costume to her accessories and shoes, everything needs to be simply perfect. Of course the jewelry should match the bridal costume and this in turn involves a lot of pressure. Besides wedding, there are other traditional rituals and festivals which give Indian women a chance to deck up in the best attire they have. In such events, it becomes a compulsion to pick up the right earring (Gold Plated Small Hoop Drop Dangle Earrings Set ) if not any other piece of ornamentation. Keeping in mind the shape of your face, you can go for the following options that would gel well with your Indian ethnic attire:
Chandbali
Jhumkas
Latkans
Balis
Tear Drops.