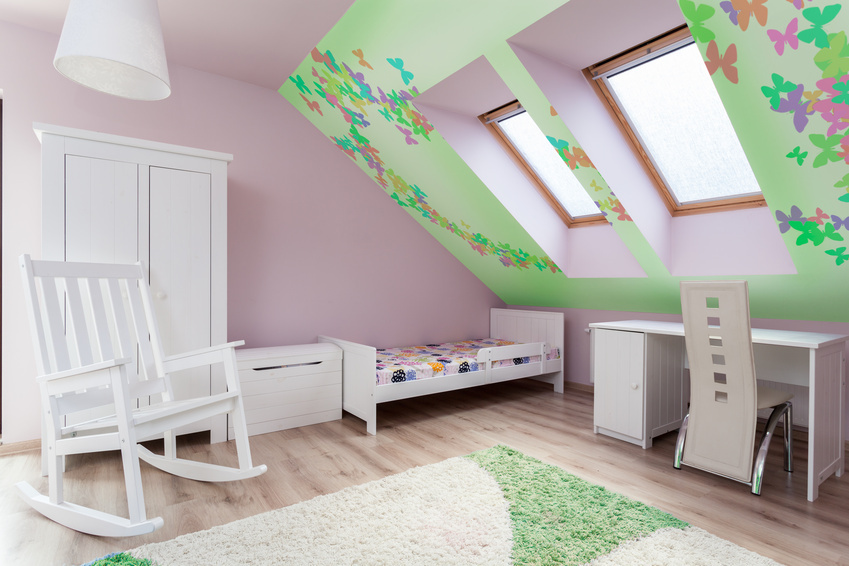 Whether it's for a toddler or a teen, a kid's bedroom needs to be a relaxing space, as well as a sanctuary for playing or daydreaming. It needs to provide a comfortable place for work and study, so the decor has to include practical elements such as sufficient task lighting and comfortable work spaces. Here are some tips on how to make a child's – or a teen's – bedroom into a fantastic, custom-designed haven for relaxing, studying, and having fun.

Age-Appropriate Bedding
A girl of six may want to be a Disney princess, but a 14-year-old may not appreciate being surrounded by Sleeping Beauty every night. When choosing bedding, make sure that it's appropriate for the age of the child. Also, make sure to choose their favourite colours or designs, as this is an easy way to help make a child feel comfortable in the space. Before buying bedding, talk to your kid and find out about special likes and dislikes, or have them play a part in the shopping process.
Age-Appropriate Furniture
At a certain age, your child is going to grow out of certain design elements, such as a rocking chair or a tea table set. Don't let these items take up valuable floor space. In any bedroom, it's crucial to have furniture that's suitable for the size and preferences of the child. Furniture that's not sized correctly is not only uncomfortable; it can actually be hazardous, especially to little ones who can slip out of oversized chairs. In particular, the bed should be sized appropriately for age. Here's a handy guide to choosing the right size bed for toddlers and children.
New Paint Colours
Consult your child's favorite colours before hitting the paint store. To really customize a room, consider adding stenciling to the wall mouldings. For young children, use stencil sets with trains, planes, animals, polka dots, or other fun shapes. Girls might enjoy florals and lacy leaf and vine patterns – and both girls and boys might enjoy sports motifs such as soccer balls and cricket bats. Also, don't limit the stenciling to the mouldings – consider adding motifs to larger wall areas as well.
Create Specific Sections
One great way to organize a kid's bedroom is to create specific sections for sleep, work, and play. Obviously, the bed will occupy the sleep area, and everything appropriate to rest and relaxation – such as the night table and rocking chair – should be placed within this area. In the play area, install toy chests, play mats, and indoor sports equipment. The work and study area should include bookshelves, an age-appropriate desk or table and chair set, study items such as computer equipment, and, of course, sufficient lighting. Having the bedroom segmented into specific sections not only gives it a sense of order, but also makes it visually appealing.
Add Something Spectacular
Every child's or teen's bedroom can blossom with a spectacular showpiece – something that's not only a focal point for the eye, but will set the bedroom apart and make it unique. For older girls and teenagers, consider adding a fantastic pink bed hanging, which can be draped, canopy-style, from the ceiling to surround the bed. Younger girls will adore having a beautiful full-size dollhouse, which can occupy its own corner of the room. A large, wooden puppet theatre could also be a spectacular showpiece for young children and pre-teens. For teenagers, consider investing in a special wall-length framed print that suits their tastes.
Other special items could include sports or music collectibles, or eye-catching accessories such as beaded curtains or plushy fabric ottomans in funky shapes. Be sure to search eBay for unusual decorative items that can set your child or teen's bedroom apart and make it truly unique.