Designer Childrens Clothing
There is a fabulous array of NEW & second hand Designer Childrens Clothing to be found on ebay. Most of the time you'll be able to purchase these garments for a fraction of their RRP.
Once you've decided what you're looking for, it is possible to pick up quite a few bargains with a little bit of patience & know-how.
Some of the designer & popular brands available on ebay include: OshKosh, Fred Bare, ESPRIT, Minihaha, JAG, Pumpkin Patch, GAP & Billabong to name a few.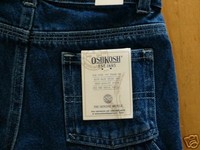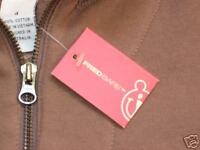 There are a few simple yet very useful tricks to successful searches to find what you're looking for:
Only type the Brand Name in the "Search Box", eg. Fred Bare.
Search for one brand at a time. Many people make the mistake of putting several brand names at the same time in their search. This drasticly reduces your results becasue only listings with all the brands typed into your search will be produced, rather than individual brands.
If you are interested in several brands, do a seperate search on each one.
Keep your search as simple as possible to increase the chances of a positive result.
NEW or Second Hand?
Understanding BNWT & BNWOT
This simply means that the garment is Brand New with tags (BNWT) or Brand New without tags (BNWOT).
Obviously these will be more desirable garments than second hand ones, although you should be aware that because of this they command higher prices & more attention from potential buyers.
Make sure that you know the RRP before bidding, to avoid paying too much for an item. More often than not, you'll pay far less than the RRP for NEW items on ebay.
Finding a Bargain
Often the way to find a real bargain is to actually consider purchasing second hand items. Points worth considering:
Item/s should be in excellent condition, with no marks, holes or stains.
If you are uncertain about any details, make sure you ask the seller before bidding
Look for Auctions that have detailed listings with several clear photos.
Consider buying individual garments or those in a Bulk Lot. Generally you'll get more for your dollar by buying bulk lots. This however is a personal choice & is ultimately determined by your needs.
Make sure there are photos of the listed garments so you know exactly what you're bidding on. You can always request extra photos from the seller if you're unsure.
Security
It is strongly advisable to request the seller to send your items by registered post because occassionally parcels do go missing!! This is at no fault of the seller.
Registering it will ensure that you are not left out of pocket if it does happen to go missing.
This is especially worth consideration when purchasing high-end designer brands because there's generally more money invested in the item therefore your risk is greater.
Quality Items
If you come across a seller that has quality items, it will be very useful to mark them as a Favourite Seller so that you'll be able to easily track their new listings & increase your chances of finding what you want.
Overall, ebay enables you to dress your children in style & quality without the huge price tag normally associated with designer clothing.
Why would you want to shop anywhere else?!