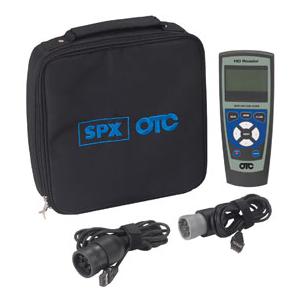 When malfunctioning, most modern vehicles produce specific codes that can be used to learn what is wrong with the vehicle when a warning light comes on. A diagnostic code reader is intended for reading and diagnosing these error codes via the on-board diagnostics system. It can also be used to check a second-hand vehicle before purchase because anything that is wrong with the vehicle should come up on the diagnostic code reader.
While diagnostic code readers can be useful, they should also be purchased with care, considering their quality, features, and compatibility with the vehicle. Choosing a code reader should depend on what it is used for, how often it is used, and what features are needed. Buyers can also consider where to purchase the reader such as from eBay, from a mechanic, or from an auto parts store.
Diagnostic Code Reader Budget
A budget for a diagnostic code reader should depend on how often the code reader is used and for what purpose. Users who would just like to have a diagnostic code reader around to reset their warning codes can probably get away with setting a lower budget because it is not likely that the machine is going to see much use. On the other hand, anyone who would like to scan vehicle codes to find problems and then repair them should likely invest in a more expensive model with more advanced diagnostics. It may also be possible to check eBay Deals to find a better price on a good model.
Anyone who is looking for a good quality diagnostic code reader can check for used options, which should be available online on websites such as eBay. However, used diagnostic code readers are usually very hard to find in physical stores, so anyone who would like to make an in-store purchase should likely skip this option. Anyone who would like to buy a used reader should check the age, the condition, and the power options before purchasing.
Diagnostic Code Reader Types
While most diagnostic code readers available on the market are consumer handheld options that are deemed easier for a non-expert to use, there are many types of diagnostic devices that can be purchased. Different applications and hardware can be used to determine different levels of diagnostics for a vehicle, such as testing emission codes, checking for advanced problems, or simply resetting codes at home after fixing a problem.
Consumer vs. Pro Diagnostic Code Readers
Consumer diagnostic code readers or scanners are typically more lightweight, more affordable, and easier to purchase, which makes them the ideal choice for most buyers. Pro scanners offer more advanced diagnostics, set vehicle specifications, and sometimes advanced features such as real time monitoring or feature control for airbags, or ABS.
Diagnostic Code Readers for Specific Functions
It is also important to consider that some diagnostic code readers are intended for specific functions such as testing safety systems or testing the brakes. Checking the reader before purchasing it to make sure that it can fully test the vehicle or the necessary parts of the vehicle is very important. For example, many readers do test the entire vehicle but some might be only test emissions or might be designed to test cruise control.
| | |
| --- | --- |
| Diagnostic Code Reader Type | Description |
| Consumer Handheld | Consumer based portable reader that can scan and reset warning codes |
| Pro Handheld | Similar to consumer version but more expensive with more advanced diagnostics |
| Mobile | Code reader app or plugin for smartphones |
| PC | USB port and software to use on PCs for diagnostics |
| Data Logger | Captures normal vehicle data to compare when the vehicle is not running properly |
| Emissions Test | Checks emissions codes for faults |
Buyers can choose and purchase a type of diagnostic code reader based on the intended use. For example, anyone who would like to simply check their own vehicle so that they have some idea of what is wrong before taking it in to the mechanic can likely purchase a very cheap model. On the other hand, anyone who would like to do advanced diagnostics and repair on one or more vehicles should definitely consider a more professional reader, which is likely to be more expensive as well.
Diagnostic Code Reader Options
Besides choosing the type of diagnostic code reader, buyers should choose the interface type suitable for their vehicles. Also, it is important to select the needed and desired features, such as USB connections or data loggers, that buyers are willing to pay for. Finally, some accessories such as USB adapters can also be considered before choosing one product or another.
Diagnostic Code Reader Standard Interfaces
There are approximately 11 standard interfaces available for vehicles but the most common in Australia include the ADR 79/01 and ADR 79/02. ADR is 'Australian Design Rule', the standard specification set for vehicles. ADR 79/02 imposes tighter restrictions but only on vehicles weighing 3,500 kilogrammes or less, and produced after 2008. The same diagnostic link connectors and signal protocols are used for ADR and the international OBD standard, which is used almost worldwide in one form or another.
Buyers who would like to purchase a connector that fits their standard should check with the owner's manual or examine the connector on the vehicle. Different manufacturers use different types of pins but most Australian vehicles use an SAE J1962 connector. This is the standard for OBD-II, which is the same as ADR 79/01 and ADR 79/02. Essentially, most vehicles have this connector but some may be slightly different depending on the manufacturer and the age of the vehicle.
Diagnostic Code Reader Features
Different diagnostic code readers come with different features although these do in part depend on the quality of the reader. For example, some might be able to test safety systems, check emission codes, log information to a computer via USB, or even capture normal running data while driving. Some might be able to set the manufacturer or engine control unit (ECU) parameters for the vehicle. Some options, such as data loggers, are meant to be left on the vehicle at all times in order to monitor vehicle performance, improve fuel usage, and alert the driver when something goes wrong.
Diagnostic Code Reader Accessories
Most diagnostic code readers do not have any accessories but a few that might be available include apps so that the reader can be checked via a smartphone. An extension cord or plug might also be available if the standard plug-in is in a hard-to-reach area. USB adaptors are also often available so that the diagnostics can be streamed to a computer for easier reading and more advanced diagnostics. Usually, this requires a matching PC program for Windows or Mac but this should normally be included with the USB. In this case, most data is transferred via Bluetooth rather than over WiFi.
Buying a Diagnostic Code Reader on eBay
eBay is a great place to purchase diagnostic code readers because not only are there many options available, but sellers list at a range of prices so that buyers can find what they are looking for at the price they want. You can choose to look on eBay Deals to try to find a discounted new option, look for a second-hand option, or purchase a full price new reader at a great price.
You can compare the specifications, details, features, accessories, and options that come with each diagnostic code reader via the listing description. You can also choose to send the seller a message to ask him or her any questions you might have before purchasing. Additionally, it is a good idea to check the estimated shipping time to ensure that the reader can arrive by the time you need it, and then make your purchase using the seller's preferred methods.
Conclusion
A diagnostic code reader can be a great purchase for anyone who would like to diagnose and repair their vehicle. Code readers can also be used to reset warning signals once the vehicle has been repaired so that driving can go on as normal. Anyone who is purchasing a code reader can choose the type of reader, the functions, the type of diagnostics, and even the type of code reader. Handheld consumer options are usually the most affordable and most readily available but USB, PC, mobile, and other options are readily available as well.
Buyers can choose to look on eBay to purchase their diagnostic code reader or can consider going to a large auto-parts store instead. However, there are likely to be more options and a wider range of choices on eBay than anywhere else. Buyers should also set a budget based on estimated use and, of course, required features.
Diagnostic Code Reader|Vehicle Diagnostics|OBD-II Reader|ADR 79 Reader|Handheld Diagnostic Reader