ADDITIONAL REAR CHILD SEATING
A great economical way of turning your family station wagon or 4 Wheel Drive Wagon or SUV
into a 6, 7 or 8 or 9 seat vehicle is by getting an Addition Rear Seat or Dickie Seat installation done.
Always have this installation done by a professional.
When buying a secondhand Dickie Seat
Make sure
1.) The Seat is suitable for your vehicle, most dickie seats are only compatible to a specific vehicle.
2.) That is seat is supplied with all the brackets, Plates & seat belts needed to fit it into your car.
3) If the seller has no brackets, plates or seat belts to go with the seat. Find out if these items are still available to buy, as some items have been discontinued, then you have a seat and no way to fit it to your car.
4) Get the seat inspected by a professional fitter, before you purchase it, to make sure the seat is suitable for your vehicle and that it has the fitting fit or that a fitting kit can be obtained.
5) Be sure that the seat hasn't been in a accident and doesn't have any damage, or any broken parts, hinges or seat belts.
6) If the vehicle is on LPG as special Gas Fitting Kit will be required
There is a large range of seating options available from
single side fold seats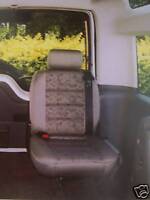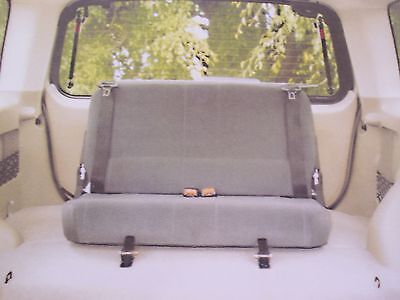 Seats are available for following range of vehicles
BMX X5
Dodge Nitro
Ford Falcon, Explorer, Territory, Escape
Great Wall
Holden Commodore, Adventra, VE Sportswagon, Jackaroo, Frontera,
Holden Colorado & Rodeo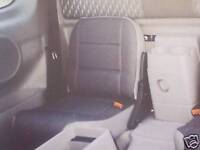 Holden Rodeo
Honda CRV
Hummer
Jeep Cherokee, Grand Cherokee, Wrangler
Land Rover Discovery
Mazda Tribute
Mercedes M Class
Mitsubishi Pajero, Challenger, Verada, Outlander
Nissan Patrol, Maverick, Pathfinder, X-Trail
Subaru Forester
Toyota Forerunner, Surf, Prado, Landcruiser, Rav 4, FJ Cruiser, Kluger
If you have any queries on additional seats, let me know.
We are located in Ballarat, Victoria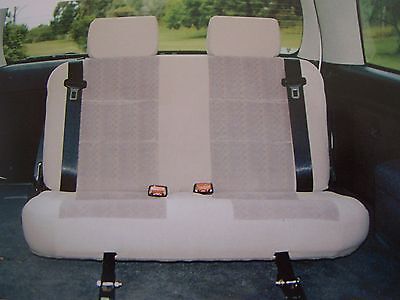 If you are located in other states of Victoria we can supply the name of a fitter in your area