Many diesel engine manufacturers rate their vehicles based on a full tank of fuel, however, many motorists don't fully fill the tank.
At a service station, diesel coming out of the pump behaves like warm Pepsi or beer being poured into a glass - it's very frothy and takes some time to settle. Consequently, many diesel users fill the tank until the trigger clicks the supply off, then they return the trigger to the pump, and go into the shop to pay. The problem is that the tank is only 85% full even though your dash guage says it's totally full.
The result is that many diesel users are happy about having better fuel economy when they should be extatic.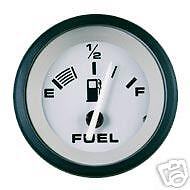 I drive a Volkswagen Transporter TDi and I get 950km per tank for city driving and 1180km for intercity driving such as Sydney to Melbourne. I've spoken to other drivers of the same vehicle who say they only get 790km and 920km respectively. The problem is being patient with the last 15% of filling - I squat while I'm filling the last little bit and watch the fuel rising up the neck of the tank. I return the trigger to the pump when the foam has cleared and I can see the diesel sitting in the neck of the tank: that's full.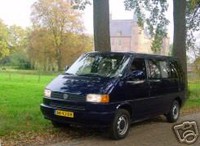 Also, remember that today's modern diesel engines are self-priming, which means you can run the tank dry without causing any more of an inconvenience than a petrol car. In years gone by it may have meant opening the fuel lines and hand-priming them with a fuel purge bulb not dissimilar to a lawn mower. If you're worried about getting stranded somewhere, buy an extra 20L of fuel on the cheap days and store it in your boot. The added bonus is that you'll also save quite a few dollars over the course of a year.
If you appreciate the time and effort I took in writing this guide, please take the time and effort to vote.