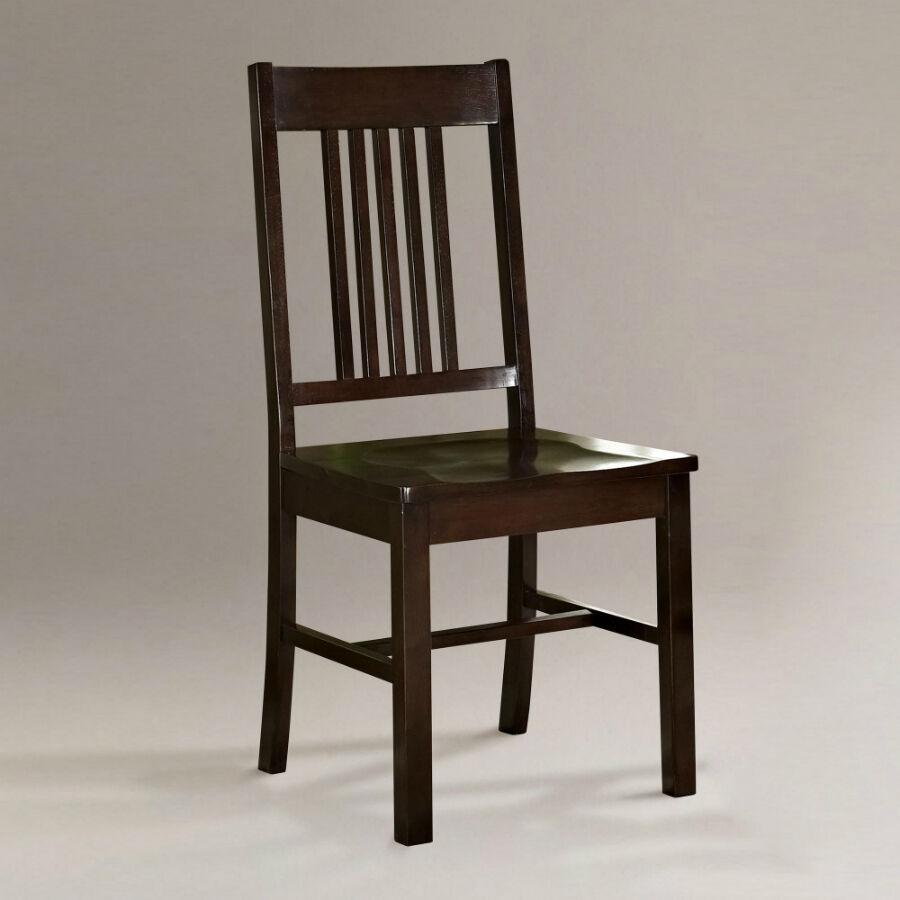 When it comes to parties and gatherings, the dining room is considered the key room of the house. From formal events to everyday family meals, the dining room is an area where people can come together. The core element of a dining room is a dining table, but a table on its own doesn't have much use. Homeowners need the right set of chairs to match a table and bring the room together.
To get a great deal on home furniture, stop by eBay's deals section, and see all that is on offer.
Size
The very first thing to consider when buying a set of dining room chairs is size. Start by measuring the table, it will give a base guide of how many chairs (at maximum) will fit around the table. Now divide the figure by how many chairs are needed at the table. On average, a guest at a table should have between 60cm to 80cm in room, and there should also be a distance of 90cm between the chair and the wall. The worse thing anyone can do is crowd people around a table. It's better to have fewer people and more room than more people and less room.
Style
As dining room chairs are a core part of a room's décor, style and design is something to take into consideration. The sheer amount of chair types available can overwhelm shoppers if they're not careful, so getting information on what's available is important. The following takes a look at what shoppers are likely to come across, in eBay's dedicated dining room furniture section.
| | |
| --- | --- |
| Chair Style | Description |
| Windsor | Quintessential English style, with stick legs spindles that hold the entire seat together. |
| Queen Anne | Originating in the 18th century, this style of chair has an urn shaped back that comes complete with a rail along the top. |
| Regency (also known as Empire) | Commonplace in the 19th century, these chairs have square top bases, scroll backs and sabre legs. |
| Mid-century | First introduced in the 20th century, it is a standard metal chair with plastic cushions. Basic, affordable but far from comfortable. |
| Ladder Back | They are a rural favourite and perfect for informal situations. Has slat backs and woven seats, a simple yet comfortable option. |
| Chippendale | A favourite amongst Britain's elite, this 18th century chair is elaborate in appearance and has the seldom seen 'ball and claw' feet. |
Leg Placement
It doesn't matter whether it's a dining chair or a garden chair, legroom is always considered important when someone is in a seated position. Most dining room tables place legs on the corners or through the centre, so it's important to navigate the chairs around these elements. Don't place chairs directly in front of the legs, as it will make things uncomfortable for whoever is sitting there. Chairs with wider legs should be avoided for this very reason, and the fact that putting them under the table when not in use is also difficult.
These are general rules for leg placement; however, complex dining room table designs require more focused attention.
Material
Like any other form of furniture, dining room chairs can be made out of almost anything. What a chair is made out of will have effects on both its aesthetics and comfort. The following are what dining room chairs are typically made from:
| | |
| --- | --- |
| Material | Description |
| Metal | Perfect for those who want a modern looking dining room chair set. They come in a variety of finishes, including matte, gloss, stainless, and wrought, so any look is achievable. Usually comes complete with fabric or plastic cushions, which are affixed to the chair via material ties. |
| Acrylic | Made from synthetic fibres that give the impression of a clear plastic. Such material does its best to resemble clouded glass, but in fact it is actually a far more durable material. Acrylic can be manipulated easily, so it's perfect for shoppers who want a chair of a unique shape. |
| Wooden (also known as Rattan) | Considered to the most common material for a chair, which actually dates back hundreds of years. Easy to emboss and style, considered the perfect choice for both a modern and classic look. |
| Wicker | Made of hand woven fibre, this type of chair comes together when plant or plastic is intertwined together. Their light nature makes them perfect for use with both interior and exterior dining tables. They usually come partnered with cushions to ensure increased comfort. |
Formal or Informal
Not every chair is versatile enough for use in both formal and informal environments. When choosing chairs it is important to know which takes preference. If the dining room is a room that gets used most for hosting special occasions, formal seating should take preference. However, if the dining room receives regular use for things such as family meals, a set of informal chairs will be more appropriate.
Arms or Armless
It is usually a personal preference, but shoppers will need to decide whether they want a set of dining chairs with arms or no arms. Standard options usually do come with arms, but standard options are just that. It is possible to get customised chairs that have no arms at all. It all comes down to shopper's choice, but this is one choice that can't be undone, so it's important to select the right one first time round.
How to Purchase a Dining Room Chair on eBay
A traditional brick and mortar high street store may have been the best way to buy a set of dining room chairs in the past, but those days are no more. Online shopping (and eBay specifically) has made it easy for shoppers to get chairs of interest at the lowest prices.
There are two ways to find a dining room chair set, start by selecting home and garden from the portal choices on the left. Then click on furniture, dining room furniture and dining chairs, this will bring up all listings related to dining room chairs. This is the best way to browse openly and without restrictions. The second way to find an item is to use the websites search function. Start by entering 'dining room chair' into the keyword box, then click search. This will bring up a whole array of search results, which can then be filtered even further by the search modifiers.
After finding the perfect set of dining room chairs for the home, be sure to pay for them through PayPal. Dining room chairs can be expensive, so its important to be protected should something go wrong with an order. eBay and PayPal make sure that shoppers are always covered via the buyer protection programme.
Conclusion
The dining table may be the focal point of the dining room, but it isn't complete without the right set of chairs. Dining room chairs come in a whole array of materials, designs, shapes and sizes, meaning that the possibilities in appearance are endless. There is no standard way to purchase them, which means the purchasing process will feel new every time.
It doesn't matter whether something formal or informal is needed, there is sure to be something suitable for sale on eBay, the world's leading online auction site.