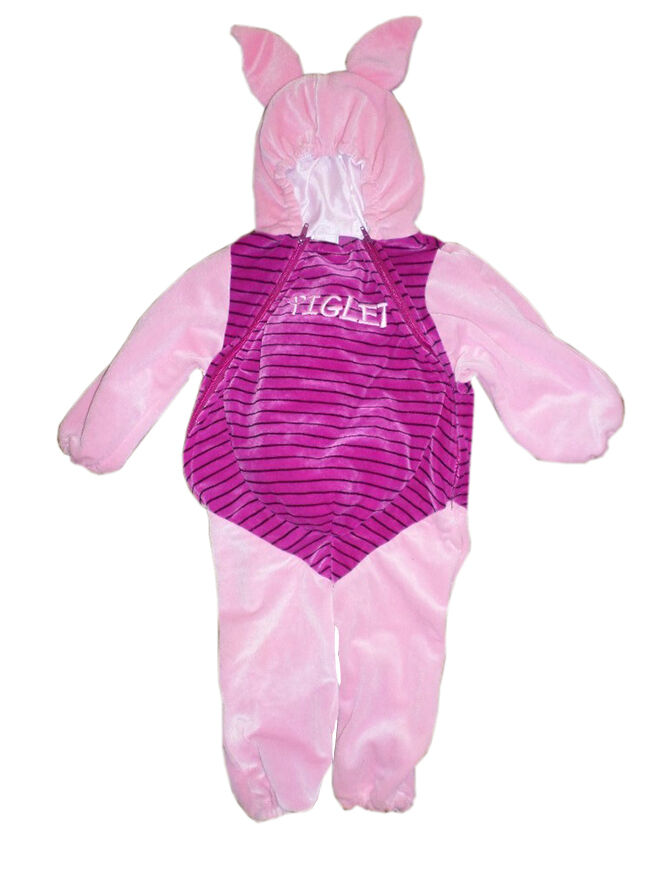 Disney characters are popular all over the world, so those who wear them to their costume-themed party do not need to explain what character they are assuming. Disney costumes command attention and allow wearers to be their favourite childhood cartoon character.
There are plenty of options for Disney costumes out there, and it is important for buyers to know the popular Disney costumes options to be able to pick the right one. Buyers should also know the sizing specifications, affordable alternatives, and general tips for buying. Knowing the types of Disney costumes as well as important factors to consider allows people to take the guesswork out of buying.
Disney Costumes for Girls
Of course, the Disney Princesses, which include Snow White, Cinderella, Jasmine, Belle, and Sleeping Beauty Aurora, are the most popular choices of Disney costume for girls. Little girls can go for the classic Minnie Mouse costume, the whimsical fairy Tinker Bell costume, the adventurous Merida from Brave, or the scary Wicked Witch of the West costume. These Disney costumes are usually available from toddler to large size.
Disney Costumes for Boys
The popular Disney costumes for boys are Peter Pan, Buzz Lightyear or Woody of Toy Story, and Captain Hook. The quintessential character Mickey Mouse of Disney is also a great choice for boys' costume. For Halloween, parents can choose the Monsters Inc. Mike costume that integrates a candy pouch into the costume. Costumes that come from Disney Store also include Marvel characters like Iron Man and Spider Man.
Sizing Chart for Children
The table below shows various sizes for Disney costumes available for children . It also shows the suggested height and age for each size, making it easy for parents to get the appropriate size for their children.
| | | |
| --- | --- | --- |
| Size | Approximate Height | Approximate Age |
| | 38 inches | 2 to 3 years old |
| Small | 39-45 inches | 3 to 6 years old |
| Medium | 43-51 inches | 5 to 9 years old |
| Large | 47-55 inches | 8 to 12 years old |
The table above is a useful reference for those who want to know the right size that fits a certain age or height of a child. As a reminder, sizing charts can vary so it is important to find or request the specific sizing chart from the seller.
Disney Costumes for Grown-Ups
Men can show their inner child with Disney costumes such as Peter Pan, Woody or Buzz Lightyear of Toy Story, and Mr. Incredible. If wacky is the look that they want to go for, they can choose among the costumes such as Mad Hatter from Alice in Wonderland, Genie, and Goofy. These costumes are not only fit for Halloween parties but also for office parties with a cartoon character theme. Wearing Disney costumes, men can stand in a sea of superhero costumes.
It is never too late for grownup women to wear a Snow White costume. Disney also offers costumes for women , including not only Snow White but also the other princesses of the world of Disney. Ladies who want to be Minnie Mouse, Jessie of Toy Story, and even the Evil Queen in their theme parties can find a wide range of Disney costumes online. Women can still show their sexy side with Disney costumes that offer shorter skirts and body-hugging tops.
Sizing Chart for Grown-Ups
The tables below show the specifics of the available Disney costume sizes for men and for women. The table records the chest, waist, and inseam measurements for each size.
| | | | |
| --- | --- | --- | --- |
| Men's Size | Chest | Waist | Inseam |
| | 36 to 44 inches | 26 to 34 inches | 33 inches |
| Small | 34 to 38 inches | 26 to 26 inches | 32 inches |
| Medium | 38 to 42 inches | 30 to 34 inches | 32 inches |
| Large | 42 to 46 inches | 34 to 38 inches | 33 inches |
| Extra Large/Plus Size/Fuller Figure | 46 to 50 inches | 40 to 46 inches | 33 inches |
| | | | | |
| --- | --- | --- | --- | --- |
| Women's Size | Dress Size | Bust | Waist | Hip |
| | 10 to 14 | 32 to 38 inches | 26 to 34 inches | 34 to 40 inches |
| Extra Small | 6 to 8 | 30 to 32 inches | 24 to 26 inches | 32 to 34 inches |
| Small | 8 to 10 | 32 to 34 inches | 26 to 28 inches | 34 to 36 inches |
| Medium | 10 to 12 | 34 to 38 inches | 28 to 30 inches | 36 to 38 inches |
| Large | 12 to 14 | 38 to 40 inches | 30 to 34 inches | 38 to 40 inches |
| Extra Large/Plus Size/Fuller Figure | 16 to 20 | 42 to 44 inches | 34 to 40 inches | 42 to 46 inches |
The table above is a good reference for those who want to know the exact measurements for each Disney costume size. Disney costumes, however, can vary in measurements so it is best to obtain the sizing chart direct to the seller.
Purchase Disney Costume Accessories
Although many Disney costumes come complete with accessories such as tiara and gloves for a princess costume or a cowboy hat for Woody from Toy Story, buyers who want to wear a more elaborate tiara, for instance, can find one online. Disney costume accessories come in different types, such as a Maleficent headpiece, Sulley hoodie hat, and Merida's bow and arrow.
Save Money on Disney Costumes
Aside from being expensive, masks are usually too hot to wear, and, especially in children, a little dangerous as it obscures the vision. Instead of buying a mask, buyers can choose to buy makeup to paint themselves into a Disney character such as Jake Skellington of 'The Night Before Christmas'. Buyers who have time can create their own costume with fabrics. Before creating a costume, have a picture of the costume as a reference and list all the materials needed, including the accessories. Purchase a costume for a Halloween party well in advance because their prices can go up nearing the Halloween. It is also possible that costumes become out of stock towards the occasion.
Other Tips
Pulling off a Disney character look does not mean copying every bit of detail. Buyers can get creative and personalize the design of the costume so they stand out during the party. Also, when buying costumes early, it is important tip for buyers to determine what the weather is like on the day they are using the costume decide if the costume to buy is aptly suited, or if there is a need to add more layers.
How to Buy
eBay lists a wide range of Disney costumes, including the popular and classic types. Buyers only need to type the keywords 'Disney costume' into the search field on the site to see listings. The category system guides buyers through the various types of Disney costumes, while the filter system allows them to show only listings with their preference in size, condition, among others. For a chance to save money, look for listings from top-rated sellers, which usually offer free shipping. eBay can also offer great deals for Disney costume on the Deals page.
Disney costumes are in demand costumes for parties, and knowing the various types allow buyers to choose one that they have a strong liking for. Knowing the sizes available and ways to save money when buying allow for a better buying decision.