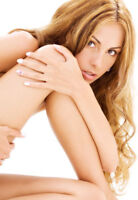 As an independent perfume seller we received lots of comment about how we priced our products. One of the comments that always come up is: Are your products genuine? How can you sell this so cheap while this is priced at $xxx in store?
We even get accusation saying that our products can't be real because we sell it at the price that they think too good to be true.
While most of our customers are happy with the products that they purchase from us, a few do very sceptical and most of the negative comments that we received regarding authenticity of products do have the tendency that is related to our pricing.
This is a couple of the comments that we hear a lot: "X product that I received is not as red as the picture shown, I should have known from your price." Or "The Davidoff logo on product that I received is not in italics, this is fakes, please return my money"
It is ok for customers to ask for explanation, it is a different story accusing one seller selling fakes products based on price alone or even without any research.
We can explain to them on how each display monitor always come up with slightly different colour or Davidoff has changed the way they write their logo since 2009 which is now in capital, no longer in italics. This opportunity sometimes do not exists or become pointless when customer already filed dispute or leaved negative feedback.
The point for me writing this article is to educate Australian customer on how their long time loveable bricks and mortar retailer has been ripping them off and also to create one source to point to them when the same question come up next time. I also hope this information able to help other online perfume sellers out there which I reckon having similar issue.
In this article, I pick randomly 6 popular perfumes from Sephora, Macys, Myer and David Jones and obviously those which available online so reader can relate to them while reading this.
Two of them are based in USA and the other 2 from Australia. For some of you who never heard of Macys and Sephora, those are two big department stores in the USA like Myer and David Jones over here.
A simple search on Wikipedia should give you more information about Sephora and Macys.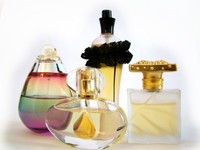 Here are the 6 perfumes that we picked:
Bright Crystal 90ml EDT by Versace
Sephora: USD $88 (AUD $83)
Myer: AUD $140
Flowerbomb 100ml EDP by Viktor & Rolf
Macys: USD $150 (AUD $142)
Myer: AUD $205
Coco Mademoiselle EDP 100ml by Chanel
Macys: USD $115 (AUD $109)
Myer: AUD $234
No. 5 100ml EDP by Chanel
Sephora: USD $115 (AUD $109)
Myer: AUD $234
Be Delicious Fresh Blossom EDP 100ml by DKNY
Macys: USD $72 (AUD $68)
David Jones: $135
Lovely 100ml EDP by Sarah Jessica Parker
Macys: USD $68 (AUD $64)
David Jones: $120
These price was taken from each of their website on 5th May 2011 and the currency rate that we use is 1USD = 1.05 AUD
Bear in mind that currency does not play major role here. Reader should understand that we are experiencing high value in AUD due to decrease value in USD. AUD do appreciate (a little) but this mostly due to the fact USD actually depreciate to most of world's currency; Keep in mind that the US imports their fragrance from European country and their cost will also affected by this currency fluctuation.
Assuming both Sephora and Macys do have a healthy retail profit margin, between 30% - 60% (probably more) due to the fact they are also have high running cost similar to Myer and David Jones, how much do you think Myer and David Jones profit margin? Pretty healthy by the look at it, don't you think?
Consumer in Australia were lead to believe that their department store are selling product at RRP (recommended retail price) but the fact is their RRP is much higher than RRP in the US.
In conclusion, I would like to highlight that the perfume price on eBay is not ridiculously cheap, on the other hand, Myer and David Jones are charging at ridiculously expensive price.
In fact with some perfume you can actually buy retail from Sephora, bring it over here, sell it on eBay and still make a good $15-$20 profit after eBay fee. Assuming you only bring one and do not consider any transport fee. And you can make more if you actually bought it from Duty Free shop in the USA.
Now, do you still think the perfume price on eBay are too cheap?

Update 25th November 2011:
We just found out that Macy's is no longer selling fragrance to Australian customers so if you want to see fragrances prices from their website you will need to change the country to USA on the bottom left of their website. No explanation can be found why this is the case. If anyone know the reason why Macy's no longer selling fragrance to Australia please let us know.
We are aware that some of the above price comparisons has been outdated due to specials / currency fluctuation but the main point remain the same. We will update this article with screenshot from retailers website to show pricing on the next update.

Update 31st August 2011:
As mentioned in the beginning of this article, I am writing this article with the purpose of education for Australian customers who do not aware that we are being charged too much for everyday commodities, not just perfumes.

To my fellow perfume sellers on eBay, please no need to feel threaten just because customers now understand about the price difference from overseas. As long as you keep up your service quality and only take reasonable profit I am confident that customers can see that buying online is the smart move.

Businesses that still operate on high margin need to understand that we are not living in the past, nowadays profit should come from repeat business and customers satisfaction.