Boxes full of photos??? Drawers you can't shut???Scrapbooking may just be the thing for you!!!
There is so much potential in your photos, you can share them in many different ways, from a photo frame
To a scrapbook..
.

and you can find all the items you need for scrapbooking, right here on ebay. You may even save many a dollar.
Scrapbooking is defined as : The art of taking photos and placing them in a blank book with added embelishment for the long preservation.
It can be extremely fun, and you don't only need to an album.
To start with, you will need to sort through and label your photos. In pencil, jot on the back dates, what was happening, peoples names, place, etc.
You will then need your basic tools and equipment.
An Album, there are various types and sizes... most can be found right here on ebay.
Albums also come with different bounding methods, there are your Post bound Scrapbooks.

Small, hidden posts in the album, screw together to hold the album pages, easy to add post extenders and refill pages.
Your Ring bound scrapbooks.

Metal Rings snap together to keep pages together. Esay to add more pages or rearrange your album.
Your Book bound scrapbooks.
.

These have Upscale Library style bounding, and are non-refillable.

One spiral wire twists through the album pages to hold the album together.
and
Your Strap Hinge Albums.

A leather or latex strap that holds pages in and easily undoes for adding and removing extra pages.
Click the following link to go directly to the ALbums section of Scrapbooking.
Next You will need some tools, this includes, Adhesive, Glue and Tape, Die-Cutters and Punches, Pages and paper, (Paper should be Acid and Lignin free, Lignin is the stuff in newspaper that makes it go yellow)
Then you may wish to Embellish and decorate your page. For this you will need,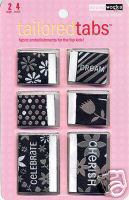 Stickers, and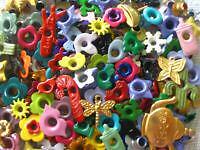 All you need now is to do your Journalling. This is the part where you describe what is happening in the photo, who is in the photo, where and when the photo was taken.
should only be used.
Acid, will deteriorate your photographs, so it is important you make sure anything that may touch the photograph is totally acid free. Pigment pens are the best ones to use.
Well that's about it for the items most commonly used in scrapbooking.
Clicking on any of the undrerlined links will take you to the search page on ebay for that particular topic.
Some of the most common and trusted brands for scrapbooking are...
So what are you waiting for??? Checkout ebays bargains, and be prepared to get hooked on a creative past time.