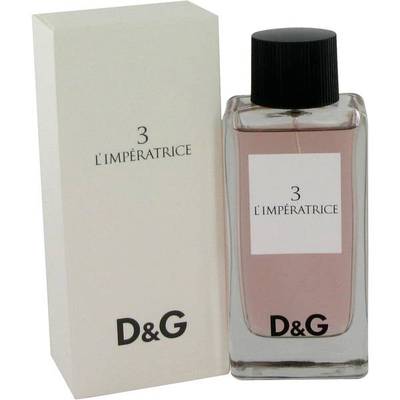 Dolce and Gabbana is an Italian fashion house that manufactures a wide range of stylish clothing and accessory items. The company promotes a lifestyle built around luxury and many of their product's prices reflect this. eBay is the answer for those who want quality fragrances from this brand without blowing their budget, and the range of Dolce and Gabbana fragrances here is testimony to their high demand. Here, those who wish to spend on high end perfumes and colognes can do so with a reasonable price tag attached, and perhaps with a broader product range than is typically carried in-store. Customers simply need to know their preferred scent before they buy.
Target Market
Dolce and Gabbana sell a lifestyle concept that is fantastical, exotic, sexy, and sometimes controversial. Their target market is the fashionable and upwardly mobile adult demographic. The biggest sector of this market resides in capital cities and work high salary jobs. Although the age group consists predominantly of those in their 20s and 30s, the company's overall following is quite broad. With the shift to largely digital advertising, the company promotes themselves extensively on social media such as Facebook to reach a broader market and develop product awareness among a larger sector of the public.
Advertising
As with most large fashion companies specialising in lifestyle accessories, Dolce and Gabbana attract their customers with sensual imagery that portrays beautiful people in exotic locations. Many of these people include famous Italian or Hollywood celebrities. These include models, singers and actors such as Sophia Loren and Madonna. Despite their largely conventional advertising campaigns, however, they do set themselves apart from their competitors by way of a sometimes edgy but always glamourous image they have developed over many years. The company avoids fast fashion and fads, focusing instead on time-honoured marketing strategies that lead consumers into the belief that the company is sturdy, long standing, and reliable.
Dolce and Gabbana Products
Along with their distinctive fragrance range, Dolce and Gabbana offerclothing,jewellery, sunglasses, and accessory items that concentrate on a fashion forward look. Dolce and Gabbana's high end fashion has a reputation for providing luxurious fashion for hedonistic and wealthy adults, but their story does not end there. They also provide an extensive range ofchildren's and toddler's gear. The creation of a family friendly brand association adds a new dimension to the company.
Dolce and Gabbana Fragrances
There is an extensive range of Dolce and Gabbana fragrances on eBay that often surpasses much of what is available from a single brand in store. The trick is to find a scent that conveys something of the customer's temperament and mood, or to suggest a sense of occasion. People choose perfumery for all sorts of reasons, but there is no individual or event for which Dolce and Gabbana does not cater. Aside from the company's glamourous image, the brand name is associated with top quality perfumes and colognes that deliver on their promises. Dolce and Gabbana perfumes emphasises the need for their wearers to stand out in a crowd. Although diverse in characteristics, the overriding charm of Dolce and Gabbana perfumes is their ability to express distinction and charisma in those that wear them.
For Women
The many product lines of women's Dolce and Gabbana fragrances on eBay give buyers broader shopping opportunities. Customers can choose between cool, delicate, and sophisticated to warm, intense, and seductive scents and everything in between. Dolce and Gabbana offer women the whole gamut of perfumery choices. The company's fragrance selling point to the female market is that irrespective of mood or social context, a woman wants to feel noticed and admired wherever she goes. They maintain their perfumery provides this level of distinction for their female customers and is what sets them apart from their competitors.
For Men
The range of men's Dolce and Gabbana fragrances include many aftershaves and colognes that men can use choose to reflect their personality and charm. As is the case in the women's range, Dolce and Gabbana offer their male buyers a scent to befit every occasion. The company markets their male perfumery on the premise that their fragrances provide men with a timeless and sophisticated elegance that is at the same time modern and sensual. Dolce and Gabbana claim their male fragrance line helps men express their self confidence and natural masculinity.
Buying Dolce and Gabbana Fragrances Online
People who shop for perfumes and colognes in brick-and-mortar stores test out a variety of fragrances with a sample strip. As this is impossible to do online, customers have essentially two options when purchasing a fragrance they are unfamiliar with. For those who would like to try a Dolce and Gabbana perfume or cologne but have no first hand experience with the product, they could try a sample in a physical store before purchasing on eBay. The alternative option is to purchase the item based on an educated guess. This renders the customer dependent on product reviews or other research which may not accord with their own experience when their item arrives. It is highly subjective to describe in writing the way something smells or tastes.
How to Buy
If you love Dolce and Gabbana's fragrance range, you are likely to adore their eBay prices even more. Enter a broad or product-specific search such as " Dolce and Gabbana The One Desire", or you can also check eBay Deals to increase your buying options. On finding your product of choice, save and look for identical listings by other sellers to compare prices and listed information. Carefully read terms of sale and details pertaining to the returns policy. Conduct a check on your seller to ensure they have a favourable eBay reputation. Ideally, choose a seller with a positive feedback score of at least 99 per cent. Being comfortable with your seller helps you feel confident in your product.