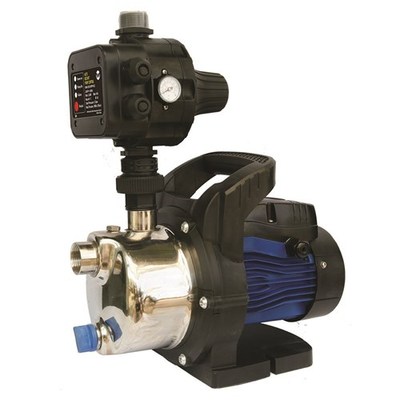 When it comes to supplying water to your home, our range of domestic and household pumps are the obvious choice.
Suitable for any home, from a holiday house to a block of flats, our range of surface mounted and submersible pressure systems are ideal for 2 to 18 taps.
Our pressure tanks are the perfect addition to your pressure system. These tanks are available in a wide range of sizes and are suited to a variety of applications. We've also included a handy Selection guide so you can choose the ideal tank for your application. And with a 5 year tank replacement guarantee, you can't go wrong
We also carry a range of pressure systems that include a pump controller. Our pump controllers do all the work when it comes to operating your pump. Perfect for busy home owners who want peace of mind when it comes to their water supply.
Your hot water system is a crucial part of your home. Our range of hot water circulator pumps are ideal for hot water circulation in our home. They are even suitable for solar hot water systems and under floor heating systems.
Our range of accessories are the perfect addition to your pump or pressure system and ensure your system runs efficiently each and every time.
Whatever the application, there's something to suit your application in our domestic and household range.