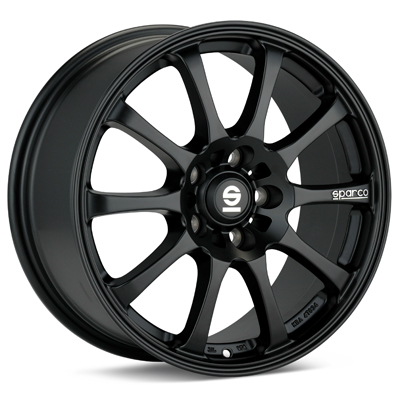 Drifting is a motorsport quite distinct from the conventional car race competition. Points are scored throughout the race by a series of techniques a driver uses to maximise their speed as they enter a corner, the degree and angle of lateral slide caused by loss of traction in the rear wheels (drift), and the speed with which they exit the corner. As drivers zig-zag the circuit, they put enormous strain on wheels, tyres, brakes, clutch, suspension, and steering. Bodywork is also an inevitable casualty.
Drifters need to replace their drift wheels frequently, and tyres may not even last one race. Due to the high turnover of equipment, this sport can prove excessively expensive. eBay provides a way to lessen some of the expense for those participating in the sport.
Drift Cars
Most drifters choose lightweight, rear-wheel drive two-door drift cars, either coupé or sedan, although other vehicle types can be used to varying degrees of success. There are considerable power variations between drift cars to match the many different competition levels. Many of the cars are Japanese made, such as the Nissan which is used extensively in drift racing. The sport was popularised in Japan in the 1970s and 1980s, which accounts for why so many cars utilised for this sport are Japanese. However, drift car racers in other nations tend to use cars from local manufacturers. In Australia, the Holden Commodore and Ford Falcon are frequently used in drift racing. Internationally, some of the top rated cars for drifting are the Nissan Silvia, Toyota Levin/Trueno, Mazda RX-7, and the Nissan Skyline.
The drive-shaft is the biggest determining factor in whether a car is suitable for the sport. Although many different types of cars are able to go sideways, virtually all cars used for drifting are rear-wheel drive. This is because the throttle speed needs to be balanced with the rear of the car to achieve the correct angle, consistency and control.
What are Drift Wheels?
The drift wheel can refer to the type of wheels used on the car as well as to the type of steering wheel. As for the wheels under the car, participants in the sport usually choose wheels that are manufactured especially for the sport, rather than for regular driving conditions. Drift wheels are generally wide with a low profile size. The shape and size of the wheel is designed to help prevent flip-overs and increase stability.
Drift Steering Wheels
Steering wheels that are designed for drifting maximise driver control, grip, comfort, sensitivity, range of turn, with minimal slack. Drift steering wheels are racing wheels that vary in size. An example of size differences within one brand is the Italian made Momo drift wheels that are available in both 330 and 350 mm diameter. Although to some degree a matter of personal taste, the larger size is often said to facilitate greater control. There are also variations in the depth of the dish (the perpendicular distance between steering centre and wheel rim). Again, personal taste directs choice in most instances.
Drift Wheels
Those who participate in drift racing choose wheels that perform in a particular way. Drift wheels are very sturdy. They are wide with a low profile to accommodate the drift tyre. Drift wheels may be reinforced for safety reasons. Drivers should look for wheels that are known for their lightweight and durable qualities. The sport puts an inherently heavy strain on car equipment, particularly the tyre and wheels. As the expected lifespan is short, it would be counter-intuitive to spend a fortune on them.
Drift Tyres
Drift racing leaves a lot of tyre on the road, making it perhaps the world's least resourceful sport. To what degree, however, depends on the type of tyres used. Generally, drift drivers choose deep tread tyres for the front with some flex to allow a degree of traction. For the back, hard tyres with stiff sidewalls are used along with high air pressure. This is what allows the back end of the car to slide out into a drift. These hard tyres are often shallow in rubber depth. Both front and back tyres are wide with a low profile size. Drift racers generally choose bias-ply tyres for this sport, because radials are usually too soft and have too much flex.
Attaining the right tyres for drifting is a fine balance. There needs to be enough grip to take a corner at high speed without spinning out of control, and although the front tyres need additional grip to the rear, the rear also needs to enter the sideways drift. Control within the drift is key, so the right tyres are crucial. Tyres for drift racing are often expensive and need to be replaced constantly. This makes eBay a place where significant savings may be made on this high turnover item. However, buyers do not need to buy the most expensive tyres, just the most reliable.
Below is a chart outlining some recommended tyres for drifting. Although a matter of personal preference, these tyres are of a higher quality and offer good value for money. There are many other suitable tyres on eBay, but customers should avoid the very cheapest variety as they do not stand up to the punishing treatment.
Tyre type

Features

Continuous block design offers highest rigidity for cornering, braking and acceleration

Tread surface optimised for steering torque and straight line stability

Same as the 123S but with coloured smoke effects available in yellow, red and violet

High quality tyre; good traction and durability

Affordable price
The above tyres have all had good reviews and are chosen by many professional drift car racers. For example, Japan's grandfather of drift, Daijiro Inada, recommends the Federal 595 as being the best all round performer for drift racing.
How to Buy Drift Wheels on eBay
If you need to stock up with wheels or tyres for your drifting competition, search for the specific item you require, or simply enter a broad search string, such as "drift wheels", and go through each relevant listing. Otherwise, use the filters to narrow down the results. After locating several potential items, save the listings and make comparisons between each one to determine the best deal. Note all specification details and make sure the seller has a no fuss returns policy.
You also need to feel that you can trust your seller before you make a final decision. For specialist items such as drift wheels, it is recommended to purchase from a car parts dealer rather than a private seller. Check the reputation of each seller by noting their customer feedback score.
Conclusion
Customers who wish to save money on drift wheels or other drifting equipment should always check the listings on eBay before purchasing from the manufacturer. Although some listed items here may cost just as much as retail prices elsewhere, there is a good chance the same item is available for less by another seller. eBay deals is another recommended place to look for auto equipment.
Although the sport has had something of a cult following in the past, especially in Japan, drift car racing is gaining popularity. It has all the excitement of professional car racing, but as its roots are in illegal street drifting, it retains a rebellious image. The only thing it needs now to achieve mainstream acceptance is clean air.
Drift Wheel|Drift Steering Wheels|Drift Cars|Tyre|Used Tyres