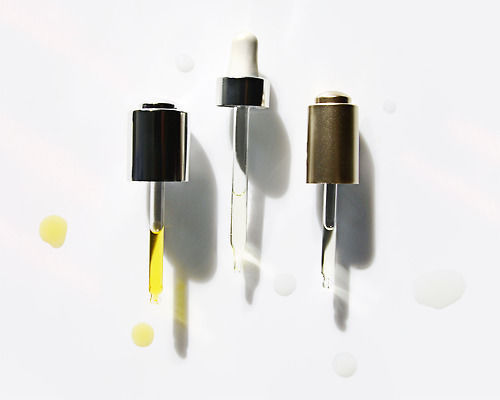 For years, we wouldn't touch any skincare product that didn't have the words 'oil-free' plastered all over it. Oil is probably the last thing you would think of slathering on your face in the hopes of getting a younger, more radiant complexion. But as it turns out, new breakthrough oil formulas are boosting moisture, fighting wrinkles, and reducing inflammation with the help of sophisticated additives like peptides, retinol, and vitamin C, without any harsh (or greasy) side effects. Oils deliver the active ingredients deep into the skin without irritating the surface, and they create a dewy glow that lasts all day. Here at The Beauty Club, we predict that facial and body oils will be the next big thing in beauty!

What is a Facial Oil?

Face oils are silky formulas made entirely from natural oils. They can be a blend of a few different plant-based oils, or a single-origin product such as argan or avocado oil. Essential oils are derived from botanical, many of which are naturally packed with antioxidants, and create a protective barrier against harsh and uncaring external factors, like pollution, environmental toxins, even over cleansing. Oils are able to penetrate the surface layers of your epidermis and maintain moisture for a brighter more radiant appearance.

How Facial Oil works?

When you look at young, luminous skin, you are seeing skin at its healthiest; where skin cells are being held together by an abundance of oils. However, as we age, we produce less of the oils that give our skin a healthy glow. So, your job is to add them back with your skincare routine. Doing so is one of the most important ways you can support your skin, because a healthy lipid barrier prevents dehydration by helping skin retain moisture. When oils are applied to the skin, they are absorbed directly into the top layers of the epidermis, where they instantly go to work to improve the lipid barrier function. More often than not, you will see immediate results from the first application.

Oils also act as a carrier for other active ingredients to penetrate into the lower levels of the epidermis. Pair a facial oil with retinol or an AHA, and you will be amazed by the results!

Can I use a Facial Oil for my skin type?

Facial oils work on every skin type as they re-balance skin and restore a naturally healthy complexion. Whether you have oily (yes, even oily skin will benefit from a facial oil), combination or dry skin, by regularly applying a facial oil your skin will re-balance to a reveal calm, clear and healthy looking complexion.

Facial oils are especially important for dry and ageing skin, which can suffer from a lack of collagen and Elastin. By incorporating a facial oil into your daily skincare routine, you will notice results quickly as oil gets below the skins surface and penetrates into two of the skin's five layers.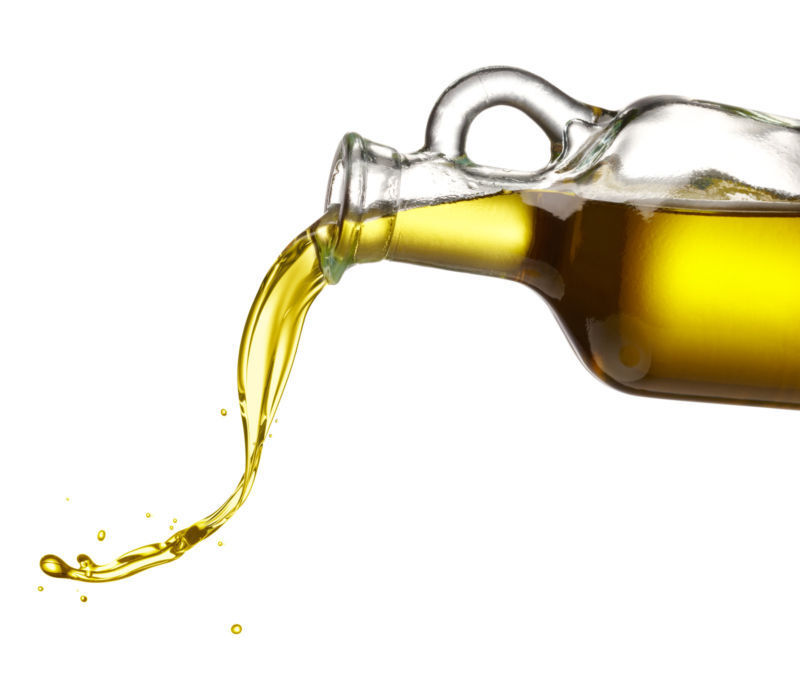 WHAT INGREDIENTS TO LOOK OUT FOR WHEN BUYING A FACIAL OIL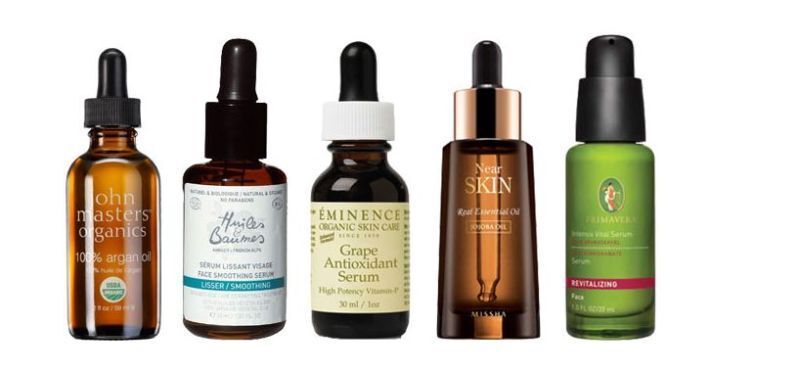 The best face oils are natural products made from pure oils and other plant-based ingredients. If the product combines oils with synthetic fillers, it loses its effectiveness. Depending on your problem, different oils do different things. For example, avocado oil can be used to treat rosacea since it is extremely calming. For hyperpigmentation or discoloration, select a facial oil that contains vitamin C, such as pomegranate oil or rose hip oil, because they will have a brightening effect on skin. For oily skin look for a facial oil that contains grape seed oil, because of its calming and antiseptic qualities, as well as pomegranate oil, because it firms and minimises pores. For acne-prone skin, combine the oil with a glycolic acid serum, and apply in place of a moisturiser.

You have to figure out which face oil is right for your skin, and start slowly with just a drop or two. Here's a breakdown of the most common face oils and who they're best for, so you can give this new wonder product a try!

Argan Oil: Best Multi-Tasker

The oil contains a high concentration of vitamin E and fatty acids, and it's more stable in sunlight than other antioxidants — so it's perfect to wear during the day. With its multitasking benefits, Argan Oil can be used for many areas including hydrating and nourishing skin, as a daily moisturiser, skin treatment, treating spilt ends, and softening cuticles. It's gentle enough to use on all skin types and is believed to help with skin conditions including acne. Argan Oil easily absorbs into skin to give you a youthful, dewy glow, and has astonishing healing, conditioning, and antiaging properties to keep your skin and hair nourished and revitalized and to keep you looking beautiful from head to toe.

We love: John Masters Organics 100% Argan Oil

Rose Hip Oil: Best for Discolouration

Rosehip seed oil is full of vitamins, antioxidants and essential fatty acids that are known to correct dark spots and hydrate dry, itchy skin, all while reducing scars and fine lines. With skin rejuvenating properties like vitamin A, vitamin C and lycopene, rosehip seed oil is a safer solution to repair the skin's surface, restore elasticity and protects against sun and pollution stressors that can lead to wrinkles. While oily, congested skin will really benefit from using rosehip oil (the vitamin A helps aid cell turnover), it's important you exfoliate weekly to help move any build-up. Try a chemical exfoliant as its less traumatising to already agitated skin.

We love: Huiles & Baumes Smoothing Face Smoothing Serum

Grape Seed Oil: Best for Oily Skin

Grape seed oil has a very fine texture, it is odorless and light. So the oil is absorbed be the skin easily without leaving the feeling of greasiness.Skin needs a good supply of linoleic acid to help to strengthen cell membranes and improve skin health generally. Grapeseed oil contains this fatty acid, so it can be a good solution to improve or cure various skin conditions such as acne. The oil also has a considerable amount of antioxidant acility, as it is high in Vitamin C and Vitamin E, and thus it can prevent the pores from clogging. Clogged pores usually trigger acne breakouts, so regular application of grapeseed oil may prevent the problems. Grape seed oil also possesses anti inflammatory properties, therefore, it does not only prevent acne breakouts, but it also helps to cure any existing acne problems.

We love: Eminence Grape Antioxidant Serum

Jojoba Oil: Best for Rosacea & Dry Skin

Jojoba oil has a few distinct characteristics that make it so wonderful. It's very similar to sebum–the oil that humans secrete to lubricate skin and hair–and can be used as a sebum substitution for people with decreased production. Conversely, it can also be used to remove excess sebum and product buildup on hair. Jojoba is also a powerful moisturizer, and is sometimes used as a perfume base. It's antibacterial, anti-inflammatory, hypoallergenic, non-toxic and non-comedogenic.

We love: Missha Near Skin Real Essential Oil (Jojoba Oil)

Pomegranate Seed Oil: Best for Anti-Aging

Pomegranate Seed Oil is full of essential fatty acids and powerful antioxidants that help protect against free radical damage and promote the regeneration of skin cells. It has three times as many antioxidants as red wine and green tea, containing three types of poylphenols—tannins, athocyanins and ellagic acid. Pomegranates help protect the epidermis (the outer layer of the skin) and helps with skin cell regeneration in the epidermis and dermis (inner layer), increasing circulation and healing the skin, aiding in tissue repair and wound healing. It also protect againsts premature aging by helping reduce the signs of skin aging caused by sun damage and exposure.

We love: Primavera Revitalizing Intensive Vital Serum - Rose Pomegranate