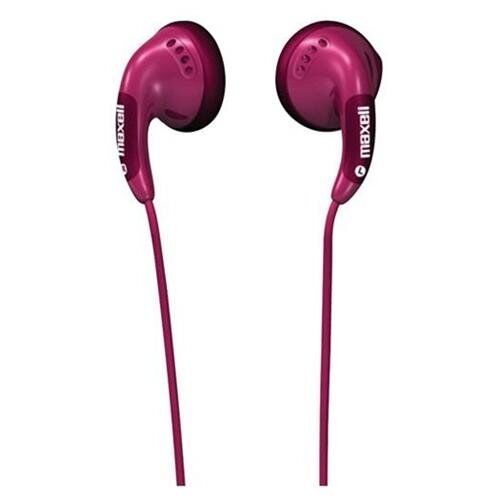 A set of headphones or ear buds is an essential accessory not only for MP3 players and similar items, but all kinds of electronic devices. A pair of ear buds will allow the listener to enjoy their audio experience in private, without being disturbed ambient noise, and without disturbing those around them. Ear buds are lighter and smaller than headphones, sitting comfortably in the ears. They are also often more affordable than full sized headsets. Different types of ear buds are available which can work well with a variety of devices and meet all kinds of different needs. A wide range of ear buds, and other headphones, can be found on eBay.
Benefits of Ear Buds
Ear buds, often referred to as earphones, are widely available, and have become increasingly popular since use of portable MP3 players became widespread.
· Ear buds are much smaller and lighter than headphones, and can often be more comfortable to wear, particularly for long periods.
· As they sit in the ear, rather than over it, there is less sound leakage from the earphones. This means that less sound will escape the phones.
· In addition, many ear buds can offer improved noise cancellation, which means that ambient noise will be less of an issue, and volume does not have to be increased in order to block it out.
· Some people may find ear buds more comfortable than other types of earphone, as they rest in the ear rather going into the canal. Canal phones, meanwhile, sit further into the ear, resting in the canal. These phones can offer better noise cancellation, but some may find them less comfortable.
Choosing a Pair of Ear Buds
There are a number of key factors to consider when purchasing a pair of ear buds.
· The material used in the buds of the earphones should be considered, and some people find different materials more comfortable. Some find softer materials less intrusive in the ear, while others may prefer the feel of harder, more solid buds. Silicone and rubber are popular choices of material.
· The type of connector is another key factor to consider. The majority of ear buds, particularly those that are designed for use with MP3 players, will use the standard 3.5mm audio jack. A range of other types is available, including USB headphones, wireless or Bluetooth options. Earbuds designed for specific mobile phones may feature a specific type of connector.
· The colour of a pair of ear buds should also be taken into consideration. Colour is down to personal preference, and a wide range is available. Some may prefer to match the colour of their ear buds to that of their MP3 player, while others might opt for bright, striking colours. White and black ear buds are widely available, while vibrant options such as pink and blue can also be found.
· Consider how and when the ear buds will be worn. A pair of simple ear buds can be suitable for a range of situations, while earphones featuring a strap may be suited if they are to be worn, for example, while running.
Ear Bud Features
A wide variety of different features are available which can make ear buds able to meet the needs of different users. Any features a pair of ear buds offers should be considered when making a purchase.
| | |
| --- | --- |
| Wireless | Wireless earphones are available which no not require a wired connection to the MP3 player, mobile phone or any other compatible device. This means that wires will not get tangled or in the way. However, wireless headphones can have a reduced signal when taken too far from the device, and it is also important to ensure that a device is compatible before purchasing. |
| Ear Hooks | Many ear buds are available which offer ear hooks. These earphones are often designed with athletic activity, such as running or cycling, in mind, and are made out of flexible, strong materials. Ear hook ear buds can be more securely fitting to the wearer, though some may find them uncomfortable. |
| Straps | Some ear buds may include straps. These ensure that should the ear buds fall out of ears, they will remain around the wearer's neck. These can be a good choice for those who required some additional security of fit in their earphones, but dislike ear hooks. |
| Microphone | Some ear buds include a microphone, generally in place on the wire of the earphones. The microphone means that a set of ear buds can be used as a hands free headset on compatible devices. |
| Volume Control | Some ear buds also include a volume control. This can allow the user to adjust the volume, bass volume and sometimes even skip songs, without having to access the phone or MP3 player. If a set of ear buds includes controls that can skip songs, it may not be compatible with some devices. |
| Bass | For those who enjoy the bass of their music, a set of ear buds offering enhanced bass may be a good choice. Ear buds with this feature can offer a deeper, richer sound than those without, though may be more expensive. |
| Noise Cancellation | Noise cancellation can be a good feature to look out for, particularly if a pair of ear buds is likely to be used in loud locations, like on a train. Noise cancelling ear buds are designed to prevent ambient noise disturbing the user, and can also help to prevent noise leaking and disturbing others around them. |

How to Buy Ear Buds on eBay
A wide variety of ear buds, as well as other types of ear and headphones, which can offer a variety of styles and features.
· The full listing of available ear buds can be found in the Headphones, Earbuds section of the MP3 Player Accessories category. This can be accessed through the Electronics portal.
· Ear buds can be arranged by a number of different categories, which can help to narrow down the results. Sort the listings by brand to find a specific brand of ear buds, or by colour, price or condition.
· It is also possible to sort between the auction and 'Buy It Now' buying options, which offer flexibility in how a pair of ear buds may be bought.
· Key information about a pair of ear buds will generally be prominently displayed in the item listing, making it easy to quickly see if a pair of ear buds meets any specific requirements.
· Further information can be accessed on the item page. This also includes information about the seller, such as item reviews and feedback ratings, which can help to ensure that a purchase is made with confidence.
· If a specific pair of ear buds is needed, it may be faster to use the search function available at the top of every page. Searches can be made to return results from across the site, or from within a specified category.
· Look out for any deals that may be available in the Audio section.
Conclusion
Earphones can be an essential audio accessory for a wide variety of different devices, including MP3 players, mobile phones and tablets. Ear buds are a popular type of earphone, offering lightweight design and some degree of noise cancelling properties, though some find wearing them uncomfortable and may prefer headphones. Ear buds can offer a range of useful features, such as volume controls, microphones and noise cancellation. A wide variety of ear buds, as well as many other MP3 accessories, can be found on eBay.