The Benefits of Using Passive Ear Muffs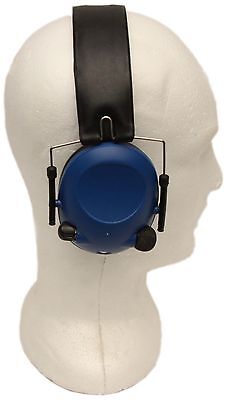 Are you planning to take up shooting as a hobby or hunt frequently? In either case, your ears are going to be exposed to the gunfire noise on a regular basis. The loud noise is incredibly damaging for your hearing and can cause great harm to it. Therefore, it is important that you find a way to keep the noise down to a minimum.
The best solution for you is to order a passive ear muffs today. Granted they don't come with any fancy features but they do the job, which is protecting your hearing. You simply have to put them on and you are good to go. Take it to the shooting range if you are going out for practice. Even if you are shooting clay targets in your backyard, wearing ear muffs is a must. Passive ear muffs have no restrictions on location so you can wear them any place you go for shooting practice.
In addition, you can buy them at an affordable price. The fact that they can protect your hearing makes this a great deal for you. You only have to spend a few bucks on buying them but they can save you from having to spend a considerable sum of money on treatments and hearing aids in the future. You can also wear the passive ear muffs to keep your ears warm during the winter.
These are some of the benefits of using passive ear muffs. Get yourself a pair by placing your order today.
CLICK HERE
to see our hearing protection products