To start off get a pattern that is marked as easy to sew.
Next pick a fabric that is similar to one of your garments, a favorite blouse, skirt or dress that you just love and adore.
Check what kind of interfacing is used in the piece of clothing that is your favorite. That way you can pick the correct interfacing that is used for the collar, cuffs or waistband etc. that is appropriate for the new piece of fabric that you are going to use.
Check the stitching and thread that was used on your fav piece of clothing that you have selected. This way you will know what goes with what and that you get a good result from all you efforts.
O! and make sure that your sewing machine will be able to handle the job that you are planning for it. But just remember you don't need a, "U Beaut" latest bells and whistles computerised to the maks, kind of sewing machine for most of the things you need to do.
With just a basic machine you would be surprised how easy it is to make a garment that looks really classy and handmade and NOT cheap and homemade.
Hey, sewing is about enjoyment and having fun so just do it.
About Me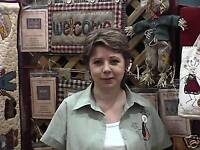 My Store - Discount Sewing Warehouse