With the dry and hot climes in many parts of Australia, having the best and most viable shade solutions in a garden is essential for many homeowners. Those in search of the right options for their outdoor space have a range of products from which to choose, including permanent and portable solutions. By exploring these product ideas and leveraging the best retail choices, including sidestepping brick-and-mortar vendors and looking for garden shade products on eBay, homeowners can quickly create a comfortable and shaded outdoor space.
1
Shade sails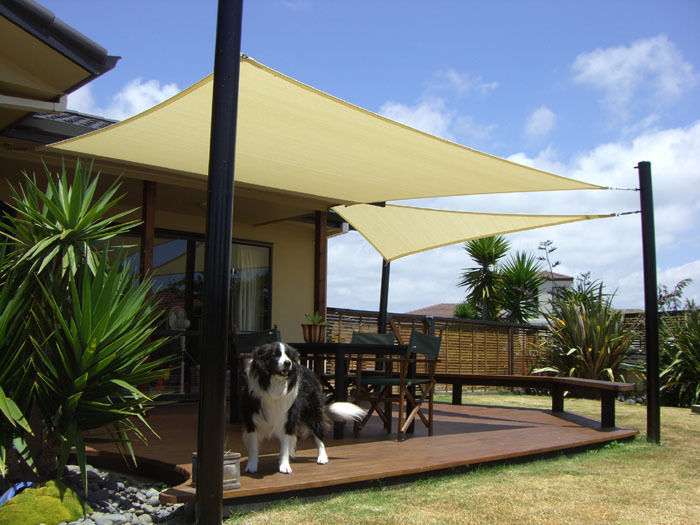 These semi-permanent structures provide a perfect balancing point between minimal elegance and comprehensive coverage. Essentially just a triangular section of material, a shade sail offers a good deal of flexibility in terms of positioning, as well. Homeowners can attach a shade sail wherever there are three anchor points, whether points on a wall or tree. These elegant add-ons to an outdoor space typically feature PVC materials that are very resilient to weather and sun damage, making them reliable, long-term solutions that protect outdoor furniture, as well.
---
2
Pop-up canopies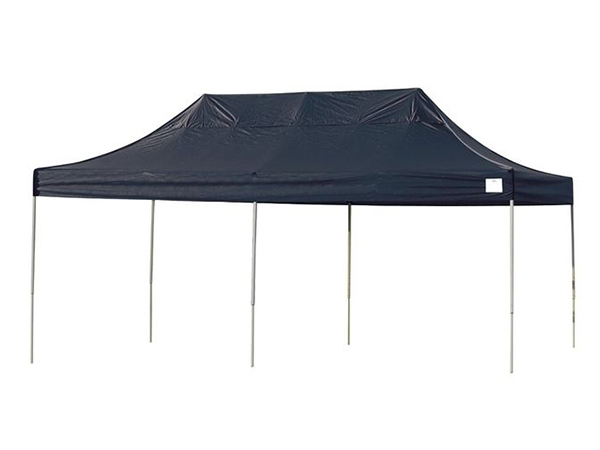 For those who want shade on demand, pop-up canopies are a great option to consider. These portable units are available for use as needed, and users can easily put one up in a matter of minutes to provide shade for outdoor dinners and special events. Pop-up canopies typically come with a four-pole support structure and a cantilevered PVC top.
---
3
Retractable awnings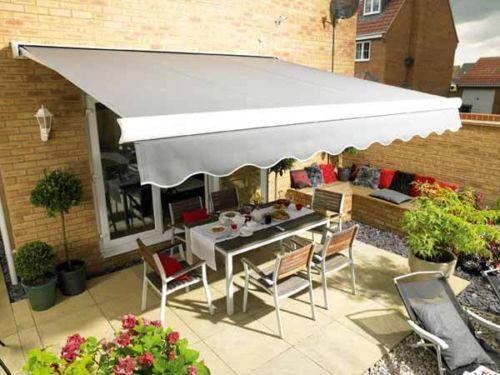 Another solid choice for homeowners in search of flexible shade is the retractable awning. Most commonly attached to the back of a home over a veranda, a retractable awning rolls in or out via an easy-to-use mechanism as needed. By using one of these options, a homeowner can indulge in sunshine on a mild day, or get coverage from the rain should the day turn rainy. Awnings come in an array of fun designs, too, including stripe motifs and bright fashion colours.
---
4
Patio umbrellas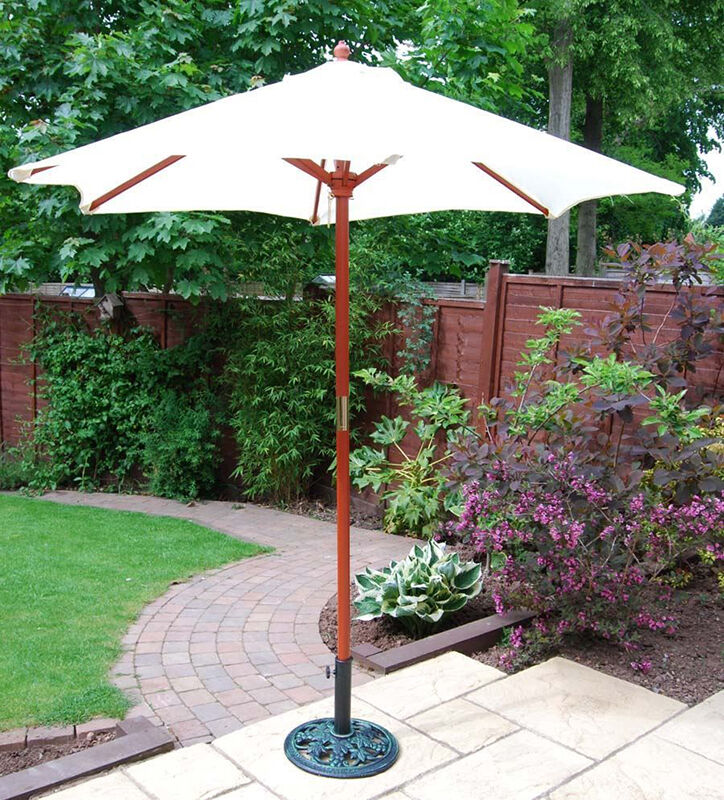 Grabbing just enough shade for a reprieve from the sun, or to shade an intimate seating area is easy with individual patio umbrellas. Homeowners can find umbrellas with weighted bases that they can place anywhere in an outdoor area with a flat surface. A second option is to consider umbrellas designed to work with tables. Anything from a large-scale outdoor dining table to a small café table can come with a centre, retractable umbrella, providing ample shade for those enjoying a meal or just a quiet, relaxing tea in the garden.
---
5
Shade trees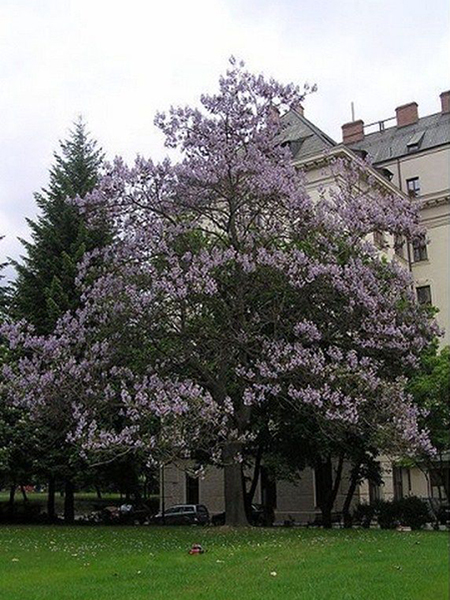 Of course, homeowners always have the option to work with the most natural shade option by planting shade trees in an outdoor space. Using trees to create shade in a garden requires time and patience. Moreover, homeowners need to consider the climate and select a tree that can grow well in their locale. Viable options that homeowners in Australia can consider include the Tulipwood, the Tree Waratah, and the Maple. While this solution takes longer, it provides garden shade that lasts in the long term and, of course, works ideally with the organic environment of an outdoor space.
---
6
Garden row covers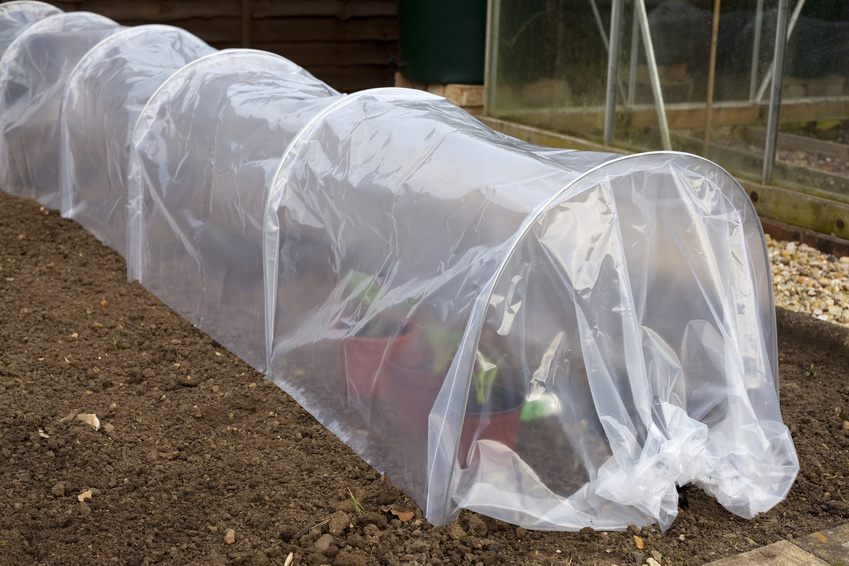 Sometimes the growing plants in a garden need shade, too, especially when those growths are young and delicate. Homeowners with a green thumb who want to protect their plants during the scalding summer months can turn to row covers. These solutions filter out most of the hot sun that can dry out plants while still letting in enough ambient light for plants to thrive.
These covers also protect plants from cold, wind, bugs, and even disease, and come in different weights for different climates and conditions. Homeowners can find row covers that rest directly on sturdier plants or covers that rest just above plants on a lightweight metal frame.
---
How to buy garden shade products on eBay
Those in search of a range of shade options for a garden can rely on
eBay
as a resource. Searching for a product is easy. You should first look for the search bar found on any page on the site, and then run a keyword search for an item. Using a general term such as "garden shade" provides an overview of available options, but you can also run a more specific search.
Make sure to review products in detail by clicking on their highlighted titles. With the right retail tools and a few, helpful hints, homeowners can easily find the shade solutions necessary to make a garden comfortable all year round.