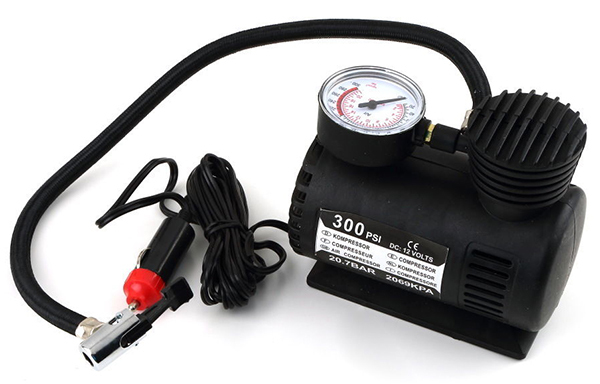 Air pumps come in many different shapes and sizes and are used for a variety of purposes. They all are used to pump air from one place to another and are very useful in a number of household tasks. Air pumps are either manual or electric. Electric air pumps are very convenient because they don't require manual pumping by brute force alone. Here are some features to take into consideration when purchasing an electric air pump.
Size
One thing buyers should consider when choosing an electric air pump is the size of the unit. They can vary in size quite a bit and depending on what the buyer is using them for, it may be necessary to have a small unit. For instance, if a buyer would like one to keep in the car for emergencies related to tyre air pressure, it might be nice to have a small, portable unit that doesn't take up much space in the trunk. If the pump is being used at home, the size may not make a difference.
Handheld vs. Stationary
An additional consideration is whether the air pump is handheld or stationary. Handheld pumps are easily transportable and can be used in different locations. Stationary air pumps are more difficult to relocate and are typically kept in one place - these can be good for tasks such as filling car and bicycle tyres because they can live in the garage or another convenient area. But it is convenient to be able to move the air pump in order to fill various items around the house.
Voltage
Air pumps come in many different levels of voltage. Some are as low as 12 volts while others will be 120 volts or more. Lower voltages will take much longer to fill a tire, raft, airbed or other item but will usually be smaller and more convenient to use. Higher voltages are great for rapidly filling items.
Gauge
Some air pumps will have a gauge that can tell when the item is nearly full. This is helpful in order to make sure you are not pumping too much air into the tyre, raft or airbed so you don't risk popping it. Others come without a gauge so the user must test the item periodically.
Additional Features
Other features can make a difference in how easy the air pump is to use. The length of the power cord will determine how far the user can stretch the air pump without an extension cord. The length of the air hose cord is also important - a longer hose will be easier to manipulate and fill hard-to-reach items but the extra tubing might make filling simple things like a raft or bicycle tyre more of a hassle.