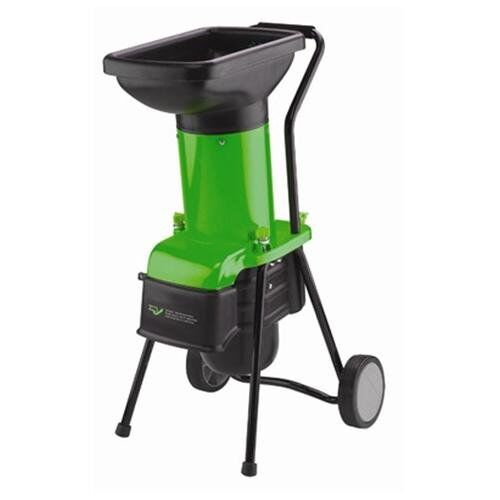 A garden shredder is an excellent tool that allows the user to shred garden waste into mulch. This mulch can then be re-used on the backyard or easily composted rather than having to be taken to the tip for disposal. An electric shredder has the ability to shred all manner of garden waste including leaves, roots and small branches.
Electric garden shredders are available in a number of different retail outlets. With the introduction of eCommerce, it is also possible to purchase a shredder on auction sites like eBay.
This guide offers practical advice on what to look for when buying an electric garden shredder.
Factors to Consider When Purchasing a Garden Shredder
There are a number of different electric garden shredder models available on the market. Each offer different advantages and disadvantages. To ascertain which is the most suitable, it is important to address the following questions before undertaking a search.
· Frequency. How often will the garden shredder be used?
· Material. What type of garden waste will be shredded?
· Use. What will the waste material be used for once it is shredded?
· Noise. How loud can the shredder be? This may be influenced by neighbours and how built up the area is.
· Disposal. Where is the waste going to be disposed of?
Different Types of Shredders
There are two main types of shredders. These are:
| | |
| --- | --- |
| Roller Shredder | A roller shredder will roll and squash the waste. The roller is ridged and pulls the waste through the machine. |
| Impact Shredder | Impact shredders have a blade mechanism that shred the waste into small pieces. An impact shredder is traditionally nosier than a roller shredder. |
What to Look For in Roller and Impact Shredders
With both models there are certain points to consider and address before purchase.
Roller Shredder
Roller shredders come with a different set of requirements to an impact shredder. When looking to purchase a machine of this design, be sure to address the following points:
· Accessibility of Roller. Choose a model that has easy access to the roller. This will make it easy to access the mechanism if it blocks.
· Adjustable Roller. Some models come with the function to adjust the roller shutter. This is a great feature as it allows the user to adjust the size of the shutter allowing more foliage to go into the shoot.
· Movability. How easy is the shredder to move? As an occasional (yet necessary) garden tool, it will need to be easy to move around the garden.
Impact Shredders
As with the roller shredder, there are certain aspects to take into consideration when addressing the model. These are:
· Blades. How many blades does the shredder have? More than one blade will help the shredder remain sharper for longer.
· Accessibility. How easy are the blades to access? Blades will need replacing at some point in their life. The easier they are to access the quicker the process will be.
· Shredding. How large is the feeder hole that leads to the shredder? This will enable the user ease of access and speed up the process dramatically.
For both models it is important to check the length of the cable. This should allow the user to connect to a power source safely. It may be necessary to purchase an outdoor extension lead.
Safety Equipment
Because of the dangerous nature of a garden shredder, it is important to always wear safety garments. Basic safety garments worn at all times should include goggles, gloves and ear protection.
Buying Considerations
There are a few additional buying considerations to take into account when purchasing an electric garden shredder. These include:
· Budget. Generally speaking the cost of the shredder will affect the performance. This is particularly true of the noise of the shredder. The more affordable options tend to be nosier. Be sure to include all costs in the budget including incidentals like additional accessories and delivery (if required).
· Additional Accessories. Given that the shredders are run by blades, these will require replacement at some point in the shredders life time. It is possible to pre-empt this and purchase additional accessories to have on hand for when they are required. This will mean that at no point will a job be started and have to stop to go and purchase new parts like blades.
· Cleaning. Pay careful attention to how the product is cleaned. Some models can prove difficult which may affect the overall life expectancy of the item.
· Instructions. Before a purchase is made, be sure to read all of the instructions and warranty information. The more knowledge that is known about the shredder before bought the better, and this knowledge will help to inform the buyer to make the correct purchase.
How to Buy an Electric Garden Shredder On eBay
eBay's extensive range of electric garden shredders as well as other essential gardening equipment make it the perfect place to shop. This section of the guide aims to offer an introduction of how to use eBay to purchase electric garden shredders.
· How to search. To search on eBay is fairly straight forward. All that is required is the name, brand or broad search term of the item required to begin. Locate the key search bar at the top of every page on the site and enter the term. eBay will then collate all items referring to that term onto one page. From here it is possible to browse all available items. It is also possible to conduct an advance search and to search via categories.
· Is the product right? Once the desired product has been identified, be sure to ascertain its suitability. This can be done by reading the description and viewing the photo provided by the seller. Be sure to ask questions of the seller if there is anything outstanding.
· Refunds and Exchanges? This shouldn't be an issue on a site like eBay as most sellers are customer focused and friendly. However it is always advisable to do research when making any purchase. In addition, eBay's buyer protection program is extensive and will offer peace of mind.
· Payments. When it comes time to purchase the item, be sure to look how the product is sold. This will vary between buy it now, bid and best offer. Each offers a different buying process. What remains the same in all options is the payment options. These are either via credit card, debit card or PayPal. All are safe and secure.
· eBay deals. eBay deals is a great addition to eBay. This site will offer different deals in electric garden shredders. Be sure to check out both sites to make the most of any potential deals.
· Additional information. This can be found on eBay's extensive buyer's tips page. All questions are answered in detail.
Conclusion
Using a garden shredder in the backyard can drastically improve any gardeners work load. It is an excellent tool not just to reduce garden waste but to re-use waste material in a positive way. eBay's extensive range of electric garden shredders as well as gardening equipment make it the ideal location to purchase all manner of required backyard products. As a leader in its field, eBay is a safe, secure and reliable website offering excellent customer service to both buyers and sellers.