Why Opt for Electronic Ear Muffs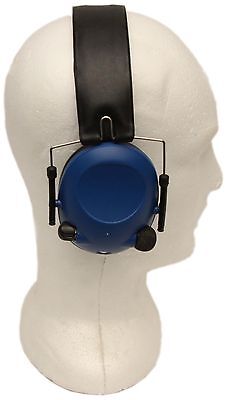 There is no doubt that wearing ear muffs while practicing your shooting is a must. You may not even realize the damage each shot does to your hearing. You don't want to go deaf in your old age, do you? Obviously not, and for that you have to take precautionary measures when you are practicing your shooting. One of the best options available to you in this regard is electronic ear muffs. You may ask why you should opt for electronic ear muffs when you can buy simple ones. Here's why:
Electronic ear muffs utilize technology that eliminates the sound of the shots you take completely. You don't hear the shot, which means that there is no way the loud noise can damage your hearing.
You can still have conversations with the people you are practicing your shooting with without having to take the ear muffs off. This is one feature you wouldn't find in the conventional ear muffs.
Electronic ear muffs aren't expensive to purchase. In fact, you will be pleasantly surprised when you see how affordable they are. Given the fact that retaining your hearing ability is more important, the amount you spend is nothing when compared with that. So, don't just assume that electronic ear muffs will be out of your budget, because they aren't.
85Db electronic ear muffs enable you to keep your hearing safe when shooting at targets. This also helps you focus better on the shooting, allowing you to improve your skills.
CLICK HERE
to see our range of hearing protection products