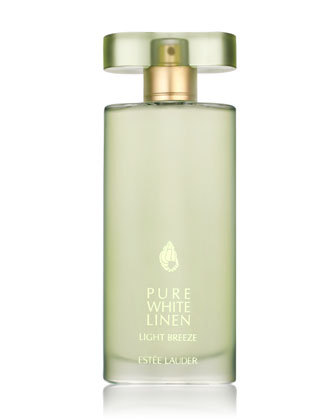 The scent a person brings with them into any situation can leave a lasting impression on those in the room. It can affect moods, enhance attractions, encourage alliances and put people at ease. Fragrance is a powerful tool.
Estee Lauder fragrances are popular, and many people easily become loyal to a particular one of their lines or to a group of fragrances in one of their scent families. Understand how the company groups their fragrances and the strengths of the different scents available in order to shop wisely for an Estee Lauder fragrance, whether to own or to give as a gift.
How to Choose an Estee Lauder Fragrance
The Estee Lauder fragrance line includes a number of different scents; there is something for everyone. Every fragrance is a combination of different scents. Each one adds a note to the fragrance, either a top note, middle note, or base note. Perfumers categorise each fragrance into scent families according to the middle and base notes; the ones that linger the longest and make the most lasting impressions. Choosing a fragrance involves personal preferences towards the aroma of these scent families. Estee Lauder currently divides their fragrances into six main scent families: Fresh floral, lush floral, fruity, citrus, warm, and woods.
Estee Lauder Lush Floral Scents
Like walking down a floral path in nature, the floral scents of spring mixed with rich woody and warm scents define a lush floral fragrance. These are some of the most popular scents as they are appropriate for any occasion. Examples of lush floral scents from Estee Lauder's current line of fragrances include Beautiful, Jasmine White Moss, Tuberose Gardenia, White Linen, and Beyond Paradise.
Estee Lauder Fruity Scents
Another scent that makes a great impression regardless of the occasion, fruity scents are perfect for the office, around the town, or just sitting back. Just about everyone appreciates these fresh, familiar scents. Pleasures Bloom, Pleasures Exotic, and Pure White Linen are some examples of fruity scents from Estee Lauder's current line.
Estee Lauder Citrus Scents
Energising and appealing, citrus scents spark the imagination and power the spirit. These scents are perfect for weekend wear and social gatherings. Estee Lauder's current line of fragrances includes the citrus scents of Pure White Linen, Light Breeze, Modern Muse, Aliage, and Azuree.
Estee Lauder Warm Scents
Spicy and alluring, warm scents are often the most sensual. This type of fragrance is sure to leave a lasting impression and is perfect for evening events and special dates. Amber Ylang Ylang, Intuition, Cinnabar, Knowing, SpellBound, Youth-Dew, and Tuscany Per Donna are examples of warm scents from Estee Lauder's current line of fragrances.
The Gift of an Estee Lauder Fragrance
An Estee Lauder fragrance makes a great gift for someone special. Fragrance, whether in the form of a perfume, a toilette, or a simple lotion, is a very personal gift. It is a clear sign that the giver has put a great deal of thought into choosing something perfect.
Many people are unduly concerned that the recipient may not like such a personal gift or that the fragrance may not be what the person would have chosen for themselves. For people who regularly wear perfume, having a number of different fragrances to choose is a real luxury, so fragrance lovers are sure to appreciate something different.
When choosing an Estee Lauder Fragrance as a gift, consider the fragrances that the recipient normally wears to help choose the right one. Choose something similar and complementary. Even if the scent is not the one that special someone routinely wears, she is sure to wear it when the occasion is right.
Understand the Strength of Estee Lauder Fragrances
When shopping for fragrances, the different words the manufacturers use to state scent's strength can easily confuse the consumer. Many people are unsure of the difference between aperfume, a toilette, a cologne, and a mist. Often, they wrongly assume that such names have to do with certain scents or that some are for women and some for men based on these titles. That is not true, although, the word cologne does traditionally refer to a citrus-based scent.
The difference between the use of these various terms has to do with the amount of aromatic compound that is in the mixture in relation to other the compounds, typically ethanol and/or water, that make up the fragrance as a whole. Study the following chart in order to head into the marketplace with a clear understanding of what is for sale.
| | |
| --- | --- |
| Fragrant Type | Percentage of Aromatic Compound |
| | 15-40 per cent |
| | 10-20 per cent |
| | 5-15 per cent |
| | 3-8 per cent (citrus aromatic compounds) |
| Perfume Mist | 3-8 per cent |
| | 1-2 per cent |
The chemical makeup of a perfume includes up to 40 per cent aromatic compound. A lotion or a spray may only have 1-2 per cent. It is easy to see why a small amount of perfume can cost considerably more than another version of the same fragrance.
How to Buy
Estee Lauder fragrances are available in many department stores and other retail establishments. However, shopping for them online through a marketplace such as eBay can give the consumer the advantage of finding a real bargain. Many fragrances are available for sale by eBay sellers, and most of them offer great value prices. Bargains on fragrances, including some by Estee Lauder, may also appear on eBay's Deals, where consumers can find daily bargains on a wide range of merchandise. Fragrance makes a lasting impression on those around you, so take the time to choose it carefully and try out different scents.