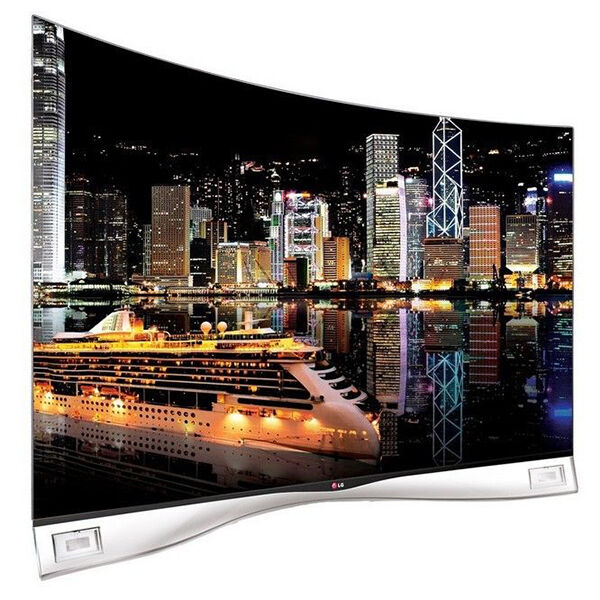 OLEDs and 4K are making waves these days. Consumers scouring the market for latest television trends often see these technologies pop up in their search. So what makes these technologies a step up from their predecessors? Read on for a breakdown of all that OLED and 4K have to offer.
Primer on OLEDs
OLEDs (organic light-emitting diodes) are solid-state semiconductor devices that use films of organic compounds to create light as opposed to inorganic crystals used in LEDs or liquid crystals used in LCDs. There are several types of OLEDs on the market today that appeal to various needs. Passive-matrix OLEDs (PMOLED) are used for devices with smaller screens like mobile phones and PDAs. Foldable OLEDs are found on such items as clothing display monitors and foldable gadgets. Additional options include white OLEDs, transparent OLEDs, and top-emitting OLEDs.
However, Active-matrix OLEDs (AMOLED) are predominantly used to make large-screen televisions. AMOLED consists of a full layer of cathodes and anodes that overlay a thin film transistor, which switches individual pixels on or off, allowing for larger screen display and higher resolution.
Advantages of OLEDs
OLED technology is gaining momentum as the latest success in television picture quality because of its inherent advantages over LCD and LED TVs.
Lightweight and Flexible
The organic layers used in OLEDs are thinner and more lightweight than the crystal layers used in LCDs and LEDs. As such, OLED devices use more flexible materials for the substrate. LCD and LED devices use glass substrate to support crystal panels, while OLED can use plastic.
Shatter Resistant
Its plastic substrate makes OLED devices more shatter-resistant than LCDs and LEDs with their glass substrates.
Improved Brightness
Glass is known to absorb some light particles, which reduces the brightness of an LCD or LED device. Since OLED devices do not incorporate glass, the brightness level is maintained. In addition, OLEDs can have many conductive and emissive layers, which improves display brightness.
Power Efficiency
Since they generate their own light, OLEDs do not require back lights as do LCDs. This makes OLED technology a more energy-efficient choice.
Wider Viewing Range
OLEDs are easier to produce in larger sizes as a result of the plastic construction. LCDs work by primarily blocking light, while OLEDs emit light directly; thus they boast larger unobstructed viewing fields in different angles than LCDs.
Better Contrast Ratio
Since pixels are individually turned off, OLED devices feature a deeper black level compared to LCDs, which uses back lights. In addition, OLEDs also have better contrast ratio even in low-light conditions.
4K Resolution: New Industry Standard for TV Resolution
As consumers are turning to more immersive experiences in TV-viewing, higher display resolutions are likewise becoming an imperative. 4K TVs, with high resolution technology, are quickly increasing in popularity. Standard high-definition televisions have resolutions of 1,280 x 720 pixels (720p TVs) or 1920 x 1080 pixels (1080p TVs), while 4K ultra-high definition televisions (UHDTV), feature a display resolution of 3840 x 2160 pixels. This resolution has up to eight times more pixels than a 720p HDTV, and it equates to better picture quality.
Conventionally, resolution marks are characterised by width dimension, giving consumers the common choices of 720p and 1080p. The fact that UHDTV has moved away from such tradition signifies the industry's intention to make this change a new standard. Many studios and content providers are now offering video in a 4K format. Samsung's UN55HU9000 55-inch curved 4K TV and LG Electronic's 55UB8500 UHDTV are some of the top-rated UHDTVs on the market.
OLED vs. 4K UHDTV
Online retailers are rife with comparisons of OLED TVs and 4K TVs as they are the latest technologies available. However, it is important to note that "OLED" refers to the solid-state device used for the panel, while "4K" is the latest standard resolution.
OLED 4K TV: Fusion of Both Technologies
Combine the advantages of OLED with the high resolution of a 4K TV, and consumers get a whole new level of TV viewing experience. LG, as a leading television brand, has already introduced its 77-inch curved 4K OLED TV, spearheading the quest to bring the best of display technology mainstream.
The finer points of excellent picture quality -- superb contrast ratio and resolution -- are made available with the merger of OLED and UHDTV technologies. Though hardly the pinnacle of visual technology, this change offers a visual feast unlike any of its predecessors.