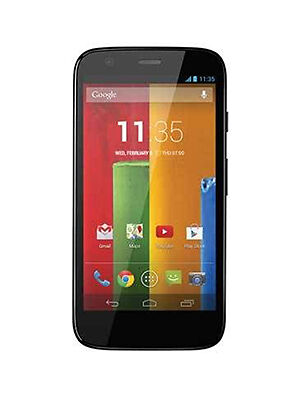 Many buyers hear the terms 4G and LTE grouped together and assume the two are synonymous. In reality, "4G" is a high set of standards set by the United Nations and "LTE" is an actual cellular network that does not quite fulfill all of the 4G requirements, although it's on its way.
What Is 4G?
The term 4G stands for "4th Generation" as opposed to its precursor, 3G, which means "3rd Generation." The International Telecommunications Union-Radio (ITU-R), which is part of the United Nations, is responsible for delineating the guidelines regarding what constitutes a true 4G network. Back in 2008, the ITU-R came up with a specific list of requirements for a mobile network to be deemed "4G." There were many requirements on the list, but the main difference between 3G and 4G was the download speed specification. True 4G networks can offer data speeds of 100 Mbit/s for devices that are highly mobile, such as smartphone in a moving car, and 1 Gbit/s for local wireless.
What Is LTE?
LTE , or "Long Term Evolution," is what's known as a pre-4G technology or a first generation 4G technology because it does not fulfill all the requirements of a true 4G network as outlined by the ITU-R. However, it's still much faster than a 3G network and definitely a step up in terms of download speeds for mobile phones.
LTE was first submitted to the ITU-R as a candidate for 4G back in 2009. Even though all the 4G requirements weren't met, LTE networks were eventually permitted to use the term "4G network" for marketing purposes, despite the fact that these networks aren't true 4G networks. The permission was granted, primarily because companies invested a lot of money in LTE networks and put pressure on the ITU-R. This is why buyers will now see devices marketed as "4G LTE" on online retailers. An example of an LTE device is Apple's iPhone 5s.
There are several reasons LTE did not make the cut for a true 4G network. For starters, its download speed is not as high as the 4G requirements, and download speeds will vary significantly depending on individual carriers. LTE also lacks speed. True 4G requires speeds of 3.7 bps/Hz/cell, and LTE falls short of this.
What Is LTE-A?
LTE-A ("Long Term Evolution - Advanced") is an improvement on LTE. Along with WiMAX 2, LTE-A has been approved as an "IMT Advanced" family or a "true" 4G by the ITU-R. They are considered advanced because, according to the ITU-R, these two networks are a closer match to the requirements of a true 4G network. LTE-A technology is very new. AT&T is the first carrier to offer it in the U.S. for its Chicago market. Some devices that are LTE-A compatible include: Apple's iPhone 6, LG's G3, Motorola's Nexus 6, and Samsung's Galaxy Note 4.