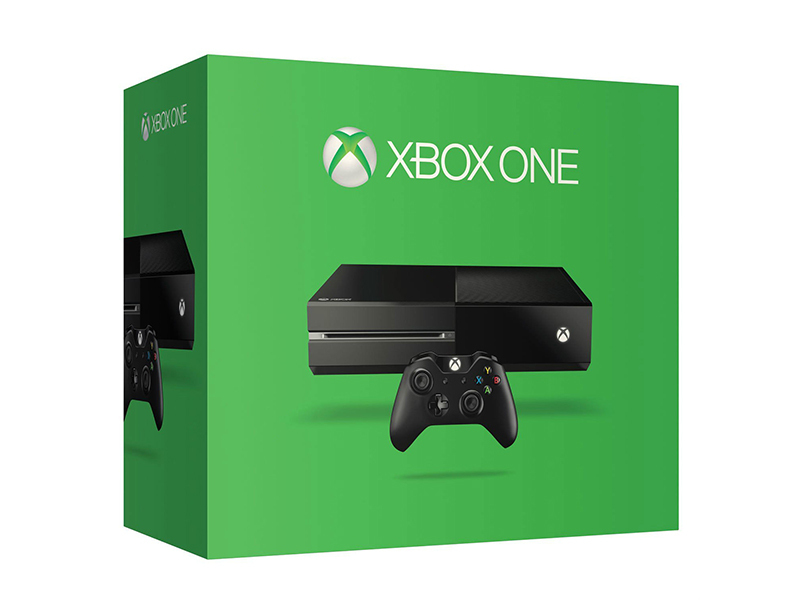 Microsoft's Xbox One was first introduced to the world's gaming public in the fall of 2013, and the console is the third iteration of the Xbox line. The first console was simply called the Xbox and was replaced by the Xbox 360 in 2005. This console has always been Microsoft's answer to the various gaming devices that Nintendo and Sony have put out. The Xbox One is meant to be a direct competitor of the Sony Playstation 4, much in the way the Xbox 360 was a direct competitor of the Playstation 3.
Dubbed as a "next generation" console, the Xbox One is one of the most sought after gaming consoles in the world. However, this doesn't mean that a gamer needs to empty their pocket book in order to purchase the console. There are a number of ways in which gamers can save a little money and find some great deals on eBay in the Electronics and Consoles section of the website.

Features of the Xbox One
The Xbox One has a number of different features that allow gamers to do more than simply play a video game like Titanfall or Dead Rising 3. Because the console is made by a firm heavily invested in the technology field in general, the device has a powerful computing processor and a number of features including the ability to watch movies both on disk and through various video streaming services.
| Feature | Specification |
| --- | --- |
| Optical Drive | Blu-ray/DVD |
| Game DVR | Yes, with subscription to Xbox Live Gold |
| RAM | 8GB DDR3 |
| CPU | 8 Core Microsoft custom CPU |
| GPU | 853 MHz AMD Radeon GPU w/ 768 shades |
| Storage | 500 GB Hard Drive |
| External Storage | Yes, USB |
| Cloud Storage | Yes |
| Play As You Download | Yes |
| Remote Download | Yes |
| Account Access from Multiple Consoles | Yes |
| Mandatory Game Installs | Yes |
| Cross Game Chat | Yes |
| Controllers | Xbox One Wireless Controller (1 included) |
| Controller Batteries | AA (2). Rechargeable battery packs (sold separately) |
| Motion Control | Kinect 2 |
| USB | USB 3.0 (3 ports) |
| BlueTooth Connection | No |
| Internet Connection | Gigabit Ethernet, IEEE 802.11 a/b/g/n dual-band Wi-Fi (2.4 & 5Ghz) |
| Audio Video Hookups | HDMI input and output (4K support), Optical output |

The Xbox One Kinect
When the Xbox One first hit the market, it came equipped with an updated version of a device that first made its appearance with the Xbox 360. Called the Kinect, this gadget hooks up to the console and works as a kind of motion capture camera that will allow gamers different options when playing some of their favourite games.
The Xbox One's Kinect also has an improved voice recognition software set, allowing users to carry out various commands simply by addressing the console. In the spring of 2014, Microsoft began selling brand new Xbox One consoles that were roughly $100 cheaper than the original models but didn't come equipped with the Kinect device. The device is also available to be purchased as a separate unit, should those who purchased this new version of the console decide they want the features the Kinect offers.
Controllers for the Xbox One
Like the Xbox 360 before it, the Xbox One comes equipped with one wireless controller that runs on AA batteries that must be replaced from time to time. While the life of these batteries is actually pretty good, it can get rather pricey over the life of the console to be constantly buying new batteries. Microsoft has offered up a solution to batteries by making it possible to purchase a rechargeable controller that can be put on a charger when not in use.
Microsoft even goes one step better with its Xbox One controllers in that there is an accessory that will allow you to charge two controllers at the same time. If you have a lot of gaming sessions with friends, this is going to be a must, because both controllers will be charged up and ready to go when its time to play.
Buying an Xbox One on eBay
While the Xbox One is a rather pricey console there are a number of ways you can save a little cash when you go to purchase one through eBay. When looking to buy the device you can go with the more traditional "Buy it Now" feature. This means that you are not bidding on anything and you are paying the price the seller has set forth as the purchase price. This saves time and tension, because you know you will get the console the minute you click on buy.
If you go through the bidding process, there is a chance that you can save some money. This will allow you to bid on the console like you would on something in a normal auction. The upside of this is that you could be getting the console at a bargain (assuming you set your max bid price to something lower than the MSRP). The downside is you will be competing with other people for the gadget.
To buy an Xbox One, go to eBay and toggle to the Video Games & Consoles section. From there, you can search within the category for an Xbox One and find a variety of choices.
Conclusion
Xbox One is one of the premier gaming consoles, and though it is a bit pricey, finding one on eBay is quick and easy. The latest gadgets and accessories are also available, so even novice gamers can get up to speed quickly.