EXTREME SHELL ART
This article is for advanced crafters. This is about 'extreme shell art'. The sort of things that take months or years to complete. I find this sort of work absolutely inspiring and vow to one day complete a project like the ones I will show you below.
Depending on what you are attaching your shells to, for a big project you might use cement or plaster to hold them in place. It was not uncommon in years gone by to find a house at the beach that had been cement rendered with shells all over. For outside I would probably use cement for durability, but for inside you could use plaster. Or if you are impatient like me, you could use a hot glue gun and glue straight onto your walls or furniture.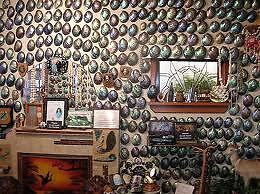 This wall has been covered in large paua shells. By spacing them out the artist has created an interesting pattern. I love the way they have left a few spaces around the furniture.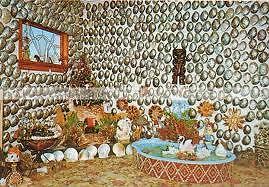 This is from the same house. Again they have used the same technique spacing out the shells and running them in lines. I wonder if the artist found all these paua shells.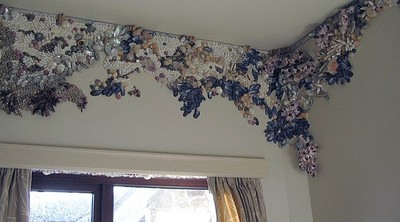 This is the work of a well known commercial shell artist. She has used shells to create a border around the cornice of a room.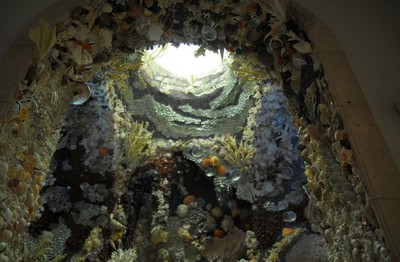 This is by the same artist. The shells for this project were found on the beach and she used whatever came up on the sand each day. What a great way to work.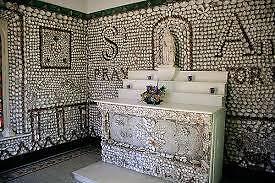 This is the Saint Anne Chapel in Indiana. It was built in 1875 and decorated by the local nuns.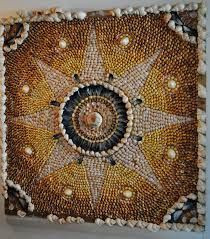 This shell mosaic picture is a bit more 'do-able'. There is still an incredible amount of work involved.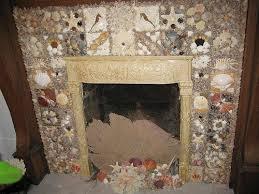 I like this idea. Shell mosaics around a fireplace. It is a nice relatively small project to get stuck into during the colder months.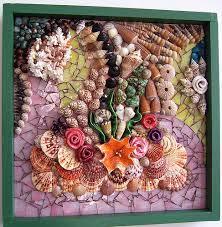 Another beautiful shell mosaic picture with lots of colour and variety in the shells. I could definitely do one like this.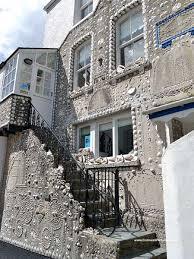 This house is in cornwall. The shells have been set in cement. I would love to do this to my own house one day.
I hope this has given you some inspiration and motivation to get started on your "extreme" shell craft project. I have a few different types of shells in my store in kilo or bulk lots. If you don't find what you're looking for, let me know and I can order most types of shells.