A HALLMARK IS NOT PROOF IT'S SOLID GOLD!
I get really, really frustrated when buyers ask me, 'Is your jewellery hallmarked?' I resist the urge to ask, 'Would you like it to be?' It's actually frighteningly easy to arrange! But what does it actually mean anyway? Is it just a convenient status symbol misapplied to NOT SOLID GOLD jewellery?
HALLMARKING OR STAMPING proves absolutely nothing. Anyone at all may go to a jewellery suppliers in Australia and many parts of the world and purchase a hallmarking stamp over the counter. I have seen them myself in wholesalers in Melbourne. The unscrupulous can then use it on any base metal at all like brass, bronze, pewter, silver etc, before finishing with an application of gold on top.
A HALLMARK DOES NOT MEAN JEWELLERY IS SOLID GOLD. Some sellers of jewellery that is NOT SOLID GOLD will tell you their jewellery is hallmarked or 'stamped'. Indeed it possibly is but this does NOT mean it is solid gold. This reliance on hallmarking as proof of authenticity is out of date. And this ploy is working too! Some buyers (those that are not reading this guide for instance:) mistakenly assume that HALLMARK equals SOLID GOLD. Sadly it does not.
WHAT THE HALLMARK DOESN'T MEAN A hallmark does not inform you of how thickly the plating is applied. A hallmark does not indicate the quality of the workmanship or the component parts. Gold filled (gf) jewellery or gold layered (gl) or gold plated (gp) gold electroplated (gep) or gold bonded (gb) jewellery can all carry a hallmark. A hallmark or stamp reading 18kgep or 375gl means diddly squat except that it is not solid gold. A stamp like 9ctgf or 10kgf 'indicates' it is gold filled. BUT it does not prove that it really is anything more than electroplated jewellery!
WHAT ABOUT IMPORTED JEWELLERY? This is the real horror story. Wholesale jewellery sellers offer fashion jewellery to us on a regular basis with 'our choice of hallmark.' Yes, sellers can buy jewellery made to order with a stamp of their preference on it from overseas wholesalers and/or manufacturers. I could purchase a bracelet with 18kgf stamped on it .... OR EVEN 18K OR 375 .... from Asian manufacturers and pass it off as genuine gold filled jewellery. Too, too easy.
WELL HECK WHAT TO DO THEN? Here's the thumbs up. If you are looking for solid gold jewellery look in the 'fine jewellery' sections of ebay. Do not assume all the jewellery listed in 'fine jewellery' is REALLY solid gold either!
If you are looking for an economical option look in the 'fashion jewellery' sections of ebay. SOLID GOLD jewellery is more likely to be found in 'fine jewellery' and costume jewellery is usually (but not always) listed in 'fashion jewellery'. From there treat ALL gf gp gl gb as roughly the same and simply factor in the price AND the postage. I know how much gold is applied t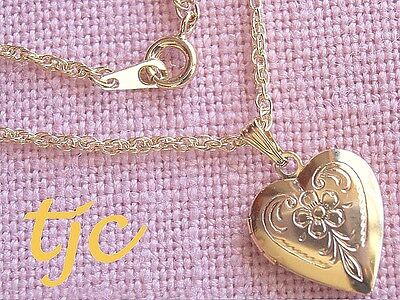 o our items and I am convinced it is superior to any imported fashion jewellery.
HOORAY FOR BLING! Having said all that I love, love, love my fashion jewellery. Looks great, doesn't cost a bomb, won't panic if I lose it, can have new pieces next season, can give it away as a great inexpensive gift, etc. Just forget the whole hallmark thing. I too could plant a shiny new hallmark on my bling but it would still NOT be solid gold jewellery. Bottom line ... just don't be conned is the message. I'm on a bit of a mission here! If this rave was at all eye opening please give this guide a vote below.