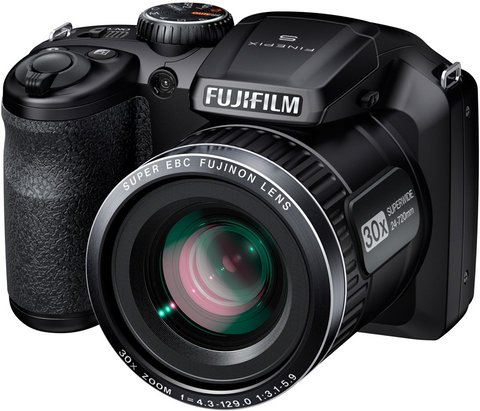 Digital bridging (or bridge) cameras are cheaper than DSLRs and easier to use, whilst offering more features and manual controls than a compact camera. Despite the lower price tag, however, it is always worthwhile shopping around in order to find the best deal when shopping for electronics. This guide will attempt to help buyers make an informed shopping decision when browsing for and ultimately purchasing digital bridge cameras.
What are Digital Bridging Cameras?
Digital Bridging Cameras, more popularly known as Digital Bridge Cameras, are so called because they represent a bridging of the gap between single-lens reflex cameras (SLRs) and point-and-shoot compact cameras. As such, they require less technical knowledge than SLRs but more than a compact camera. Its popularity has meant that digital bridge cameras are now a niche section in camera categorisation.
In terms of comparisons, they are around the same size, weight and appearance of the smallest digital SLRs whilst others resemble a compact camera. Bridge cameras also differ in terms of lenses in that SLRs feature interchangeable lenses whilst bridge cameras often have a fixed lens.
Due to many bridge cameras having versatile, long zoom lenses (with some models offering up to 50x zoom), the term 'bridge camera' can sometimes be synonymous with 'superzoom' or 'ultrazoom' cameras. Most bridge cameras are digital, with full manual controls over shutter speed, aperture, ISO sensitivity, colour balance and metering – all features which contribute to the quality and characteristics of the final picture.
How to Choose the Best Digital Bridge Camera for You
Digital bridge cameras are perfect for photographers looking for a balance between the simplicity of a compact camera and the versatility of a large lens focal range and manually controllable creative features, without buying a comparatively costlier DSLR. There are several things to consider when choosing digital bridge cameras:
The Lens
The lens of a bridge camera cannot be removed, making it less suitable for advanced photography requiring constant lens changes. Advantageously, however, a fixed lens means there is less chance of dust getting into the sensor during the lens changing process, which can ruin photos. Manufacturers have combated the inflexibility that comes with a fixed lens by providing a broad focal range with the attached lens. Some superzoom models can go from a wide-angle 24mm to a telephoto 1200mm which allows for landscape and macro photography with the same camera. When choosing a bridge camera, consider what kind of photography it will be used for and ensure the focal length can achieve those pictures.
Sensor Size
Bridge cameras typically have a small image sensor which picks up less than a DSLR with a larger image sensor. This means a reduction in quality, particularly in low-light conditions such as indoors or at night, resulting in grainy photos, particularly if using a higher ISO setting. Consider what the camera will be used for, and, if likely to work in low-light conditions, opt for compact bridge cameras which have a slightly bigger image sensor. The Fujifilm Finepix x100 is possibly the closest a bridging camera comes to achieving the same quality as a DSLR due to its slightly larger sensor size.
LCDs and Viewfinders
Many bridge cameras have an LCD screen on the back and a viewfinder. The viewfinder is the place the photographer hold up to their eye in order to focus and compose their shot.
· Whilst some bridge cameras have small optical viewfinders, others have electronic viewfinders (EVF).
· The optical viewfinder (OVF) on bridge cameras work slightly differently to those on DSLRs as they sit slightly above the lens, resulting in a less than accurate depiction of the shot whilst the LCD screen shows a 'live preview' of the image accurately.
· The inclusion of a viewfinder allows users to rely on them when bright daylight makes the LCD screen difficult to use.
· Most superzoom bridge cameras use an EVF which provides a mini duplicate of the camera's LCD screen, showing the same image, along with picture settings which allow the photographer to review the picture without moving the camera away from their eye.
· It has to be noted, however, that the EVF may be grainy and slow to refresh in low light conditions.
Automatic and Manual Control
Bridge cameras offer automatic and scene modes that make the compact camera easy to use, whilst also offering manual controls for aperture, manual focus, shutter speed, ISO and white balance with control dials on the body so the photographer does not need to use the menu system to change settings.
How to Buy a Digital Bridge Camera on eBay
Due to the large range of listings on eBay, it is easy to find a good deal on digital bridge cameras on eBay:
· Either type in 'Digital Bridge Cameras' or a digital bridge camera brand name and model number into the search bar at the top of the page. Use the categories on the left to narrow down results.
· Alternatively, use the categories from the home page to search listings. First go to Electronics, then Cameras & Photography, then Digital Cameras and narrow down results further using the subcategories including 'Format', 'Type', 'Brand', 'Optical Zoom', 'Condition' and 'Price'. Alternatively, type in the search terms at this stage into the search bar once again.
· When browsing the listings, it may be prudent to use the 'Sort' function towards the right of the listings to pick 'Price: lowest first' or 'Price + Postage: lowest first' so the deals are the cheapest possible.
· Buying used cameras in good conditions can also pull the price down considerably. When buying used cameras, always ask the seller about the condition of the camera, including asking for pictures and their reasons for selling, both to ensure the sale is genuine and the camera is of good working condition.
· It may also be possible to find a deal on digital bridge cameras in eBay's recommended deals section. Use the link at the top of the screen to go to Electronics, then Cameras to browse the deals.

Conclusion
Whether buying to enjoy the smaller size of digital bridging (or bridge) cameras or their considerable price difference compared to DSLRs, the digital bridge camera can be a useful photography tool for those wanting versatility and control over their pictures without a large price tag. Smart buying on eBay ensures buyers can get the best deal possible for a camera that will deliver years of use.