The 3-in-1 Knife: A Must-Have for Your Fishing Trip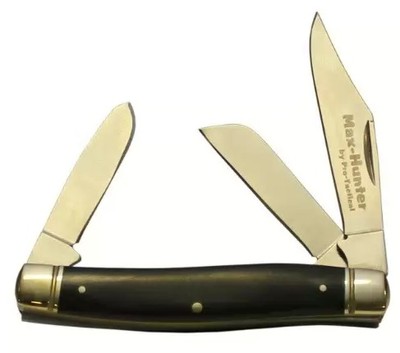 There is no doubt that you will need to take a knife with you on a fishing trip. From cutting knots to deboning the fish you catch, there are several things you have to do which require you to have a knife on hand. While there are no restrictions as to the type of knife you take with you on the trip, the best option for you is to get a 3-in-1. The Stockman 3-Blade knife is a great choice for taking on your fishing trip. For one, it is three knives for the size of one. So, you get to use three knives while only having to carry one.
The great thing about the Stockman 3-Blade is that the blades are retractable. You can put the knife in your pocket without worrying about the blades coming out. This is what makes this one of the handiest accessories to have with you on a fishing trip. As far as the knives are concerned, each one has a blade of a different size. This is what makes it a true multi-purpose knife. If all the blades are of the same size, it would defeat the purpose of carrying a 3-in-1 with you.
The sizes of the three blades are 2", 2.5" and 3" respectively. The handle is made from wood, which makes it easy to grip. You can buy the Stockman 3-Blade knife at an affordable price, which makes it all the more great for you to buy one right away!
CLICK HERE
to see our range of knives