Bathroom renovations can be as simple as changing the shower curtain, or as elaborate as building a new shower stall; it depends on your priorities and budget. If the bathroom is starting to look dingy and outdated, here are five bathroom renovation ideas to help you get started.
1
Bathtub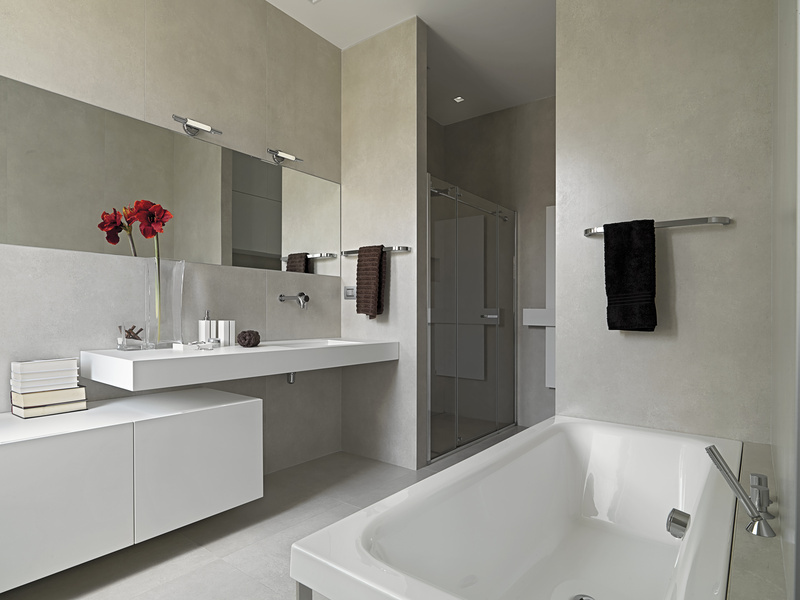 Bored with that old-fashioned bathtub? A brand new bathtub will not only be the focal point in the bathroom but may also free up space. Choose from an eye-popping, over-sized basin in marble and granite, or a charming vintage style with brass taps. Retro styles are especially popular, such as luxurious raised claw foot tubs and stately cabinet tubs encased in elegant wood panelling.
Traditional-style tubs are typically made of porcelain, iron or acrylic. These are available in colours such as pink, blue, lime green, black or slate gray. Patterned and striped tubs are an option, as are clear see-through tubs made of tempered glass, and trendy contemporary designs made of marble.
For a truly elegant look, consider installing a sunken tub. These come in all shapes and sizes, and are much more common in homes than they used to be. Sunken tubs can be encased in everything from tile and acrylic to limestone, so talk to a builder to learn about all the available options.
---
2
Shower

Shower renovations can be done at a wide variety of price points, depending on the work required. A shower renovation can involve a cheap and easy fix, such as swapping an outdated shower head for a new multi-function model; or it can entail remodelling the entire shower area into a home spa. Before starting the renovation, you'll need to ascertain the type of shower you want: a traditional style with framed glass panels, or a trendy new style with frameless panes? Also, you'll want to decide whether you want frosted, textured or clear glass.
Instead of replacing the entire shower, consider giving it a quick, inexpensive cosmetic makeover by replacing the tiles - and then adding a new, high-tech shower head. For help, here's a handy guide with tips on how to replace cracked and worn shower tiles.
---
3
Built-in Shelving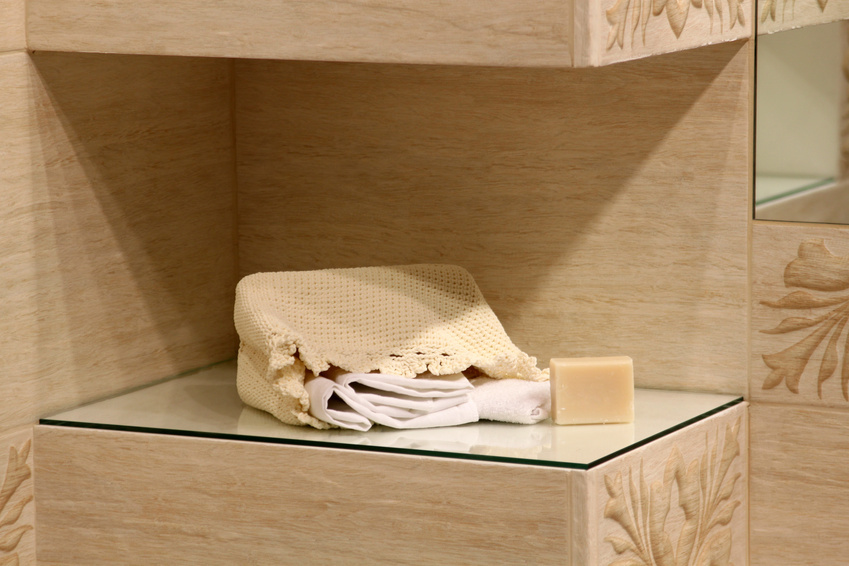 Whether it's a compact corner alcove, or a huge recessed cabinet complete with drawers, built-in shelving can be a practical and beautiful addition to any bathroom. Wall shelving can be built into even the smallest-sized area, a contractor can advise on the best ways of utilising the available space. Recessed wall shelving can be floor-to-ceiling, or it can be built to fill in the space above the washbasin and vanity.
---
4
Storage Components

If wall shelving is too big a project for now, consider adding some simple storage components to the bathroom. For example, a medicine cabinet will provide useful storage for medications and toiletries. Similarly, you can purchase small, screw-in wall storage units to hold items such as toothbrushes, washcloths and other essentials. If the washbasin is exposed underneath, you can encase it in cabinetry, with plenty of shelves for towels and linens.
---
5
Tiles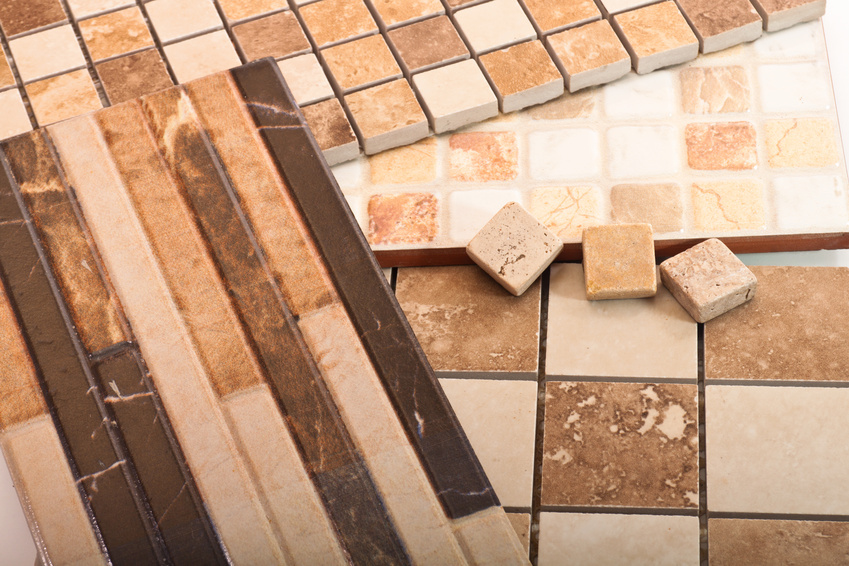 Old, cracked tile can harbour bacteria, and chipped tile flooring can cause accidents, so retiling is a consideration when planning a bathroom renovation. In addition to providing hygienic space, it also improves the appearance of the bathroom. There is a huge selection of new tile designs and materials to choose from. Homeowners are no longer limited to porcelain or vinyl tile.
Glass accent tiles for bathroom flooring have gained popularity. They have an irradiated, translucent sparkle that can't be found in traditional tile. Plus, they're often made of recycled glass, making them an eco-friendly option. Stainless steel, copper and bronze tiles are also now being made for bathroom use. While wood veneers are still impractical because of the moisture level in the room, the good news is that there are a variety of porcelain and composite bathroom tiles now available with wood veneer finishes that closely replicate the real thing.
For tub, shower and sink backsplash areas, choose tile that is durable, water-resistant, and made especially for bathroom use. Also, consider installing tile in areas around door- and window-frames. Tile remains an evergreen choice because it provides both practical benefits and aesthetic value.
---
Conclusion
An online search will yield additional bathroom renovation ideas. eBay lists thousands of bathroom fittings and fixtures for every bathroom renovation need.