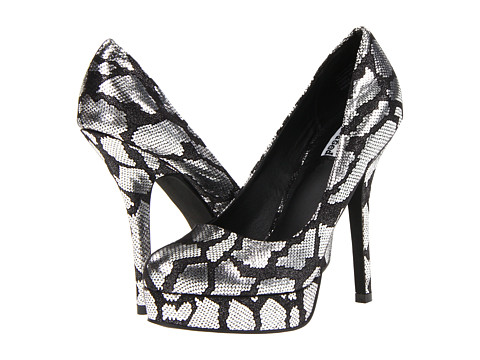 A difficult issue that many women face on a daily basis is the question of what shoes to wear. Whether they are deciding between two different colours or between flats and heels, they often have a difficult time making this decision. Flats and heels are among the most common types of footwear for women of all ages and occupations, and they can be found at any number of locations, from shoe stores to online sites such as eBay. The challenge of choosing a pair of shoes for purchase can quickly be simplified by examining the situations and environments that are appropriate for each type of shoe along with the advantages and disadvantages of each type. Knowing this information allows shoppers to make well-informed decisions about their footwear.
Flats
Flat shoes are distinguished from heels by the absence of heels. This does not mean they are limited in their styles. Flats can have rounded or pointed toes, be open-toed or closed-toed, and feature any number of colours and designs.
When to Wear Flats
A pair of flats is best worn in several different situations. First and foremost, these shoes are prime footwear for office wear. For those women who seem to walk endlessly at work or who often need to stand a great deal at the office, flats are definitely the best choice. They keep a woman's feet significantly more comfortable than a pair of heels, and they allow her to focus on her job as opposed to her aching feet.
Flats are also ideal for everyday errands and casual wear. Running around town from place to place in heels can be a painful experience, and heels are simply impractical on casual outings, such as a trip to the movies with the kids. A good, comfortable pair of flats can be worn for hours without pain or blistering.
What to Wear with Flats
Although they are often considered to be casual shoes, flats can be worn with a variety of styles. They can easily be dressed down by wearing them with a simple pair of jeans and a T-shirt. However, on the opposite end of the spectrum, flats can also be dressed up to suit a fancier outfit. As long as the flats themselves are not plain or casual in appearance, they can work with cocktail dresses and fancy ensembles to provide a dressy look while keeping the wearer comfortable. Tory Burch flats, for example, have been praised by magazines like Vogue for their comfort and stylish versatility.
Advantages
One of the most obvious advantages when it comes to wearing flats is that they are much more comfortable than wearing heels. They do not put nearly as much strain on the legs and feet as their taller counterparts, and they can be worn in a wide variety of situations and environments. Flats are also easier to pack because they are not as bulky. In fact, many types of flats are flexible and can sometimes even be rolled up to take up minimal space. This makes them ideal for suitcases and for toting in a purse or bag to put on after a pair of heels starts to hurt the feet.
Disadvantages
One of the main disadvantages of wearing flats is that they can still cause blistering on the feet. This often happens when the shoes have not been broken in and are still stiff or, if they are worn for lengthy periods of time. Some blisters can be prevented by using heel cushions and similar items, which can be inserted into the flat to protect the area susceptible to blistering. When looking to purchase a pair of flats, it is always a good idea to carefully look through the reviews of the shoes to see how they have worked for other customers. This is also a good way to gauge whether the shoes run big, small, wide, or narrow.
Heels
Heeled shoes are both loved and hated by many modern women. Heels come in a wide range of heights, from tiny, inch-high heels to those that reach several inches above the ground. Like flats, the variety of heel styles is virtually limitless, and this allows women to find heels that suit their styles and their budgets.
When to Wear Heels
For many women, heels are often saved for more formal events and outfits. However, this certainly does not mean that they cannot be worn for everyday wear. A woman simply needs to consider how a particular shoe's style meshes with the rest of an outfit. For example, a shoe with a cork heel is more likely to work well with a more casual outfit. On the other hand, a pair of stilettos, perhaps with some metallic detailing, would work better for evening wear. A pair of classic nude pumps might be the best shoe for the office.
What to Wear with Heels
As with flats, heels can be worn with virtually anything. The only issue with these shoes is that the heel height must be taken into consideration. A cocktail dress or similar ensemble would work well with a tall pair of heels, whereas a low kitten heel is more suitable with a blazer, blouse, and skirt for the office.
Advantages
One of the most prominent advantages to wearing heels is how flattering they can be. Heels are known to elongate the legs, and this helps a woman look taller and flatters her figure overall. Wearing shoes with even just an inch or two of extra height can cause a woman's legs to look more shapely and toned, which is an added bonus when they are worn with a skirt or short dress.
Disadvantages
As can be expected, the biggest detriment to wearing high heels is how uncomfortable they can be. Of course, not all heels are massively uncomfortable, but the large majority can cause blistering and aching in the feet. Many doctors warn against the extended wearing of high heels because they can cause health issues, as well, including ingrown toenails, bunions, and even damage to leg tendons. Lower back pain is also often associated with wearing heels. Heels can also be more difficult to walk in, and they should be worn with caution to prevent dangerous falls. Some of the pain can be alleviated with shoe inserts, but inserts are unlikely to completely eliminate the problem.
How to Buy Flats and Heels on eBay
Shopping for comfortable flats and heels can be a challenging process. With so many colours, shapes, heights, and styles available, finding the perfect pair of shoes for a particular occasion or simply for everyday wear can be frustrating. This headache can be eliminated by shopping for flats and heels on a diverse site like eBay. eBay's countless tools, including a section with great deals, allow shoppers to quickly narrow down their searches according to their needs, and great pairs of shoes can be found in no time.
Contacting the Seller
To further improve the online shoe shopping process, eBay allows shoppers to directly contact a product's seller. By doing so, shoppers can ask questions about sizing, comfort, shipping costs, and more to develop a clearer view of products before deciding to buy them. They also have the opportunity to review feedback left by previous customers.
Conclusion
Whether shoes are an obsession for a woman or simply a basic necessity, she should always know when it is appropriate to wear a particular type of shoe. Given that flats and heels are some of the most common types of ladies' footwear, it is worthwhile to understand the pros and cons of each type so that she can make thoughtful purchases when it comes to shoe shopping.
Although flats and heels can be found at any number of shoe stores, shopping for footwear on eBay is a pain-free and enjoyable process that can save women both time and money. By simply considering when to wear flats and when to wear heels and the advantages and disadvantages of each, any woman can confidently shop for whichever style she prefers.
flats|heels|stilettos|pumps|tory burch flats