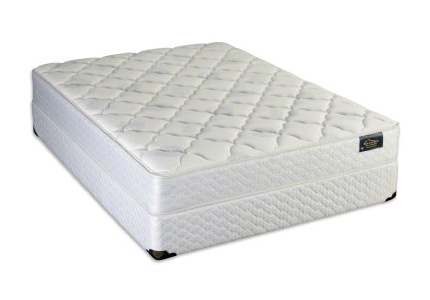 A mattress forms a considerably large part of the bed and it is responsible for providing comfort and support to the body. Because a mattress can last for many years, buyers who are searching for a mattress can benefit from investing time and effort in finding the right one for their needs. There are different types of mattresses on the market, and the most popular ones are the spring type and the foam varieties.
With the foam-type mattress, buyers can find a number of options for the material, such as memory foam, gel foam, and latex or solid foam. Spring and foam mattresses offer different advantages and disadvantages, and comparing and contrasting them guides the buyers in making a wise purchase decision.
Memory Foam Mattress
A relatively new invention, the memory foam mattress consists of visco-elastic foam that follows the curvature of the body to provide even support and reduce the pressure points for the body parts. This NASA-developed mattress has a measurement expressed in mmHg. In terms of density, memory foam weighting 48 kilogrammes per cubic meter has higher densities, providing excellent support and durability. Such foam, however, can be too firm at first but softens after sensing the temperature of the body. A memory foam mattress often comes as a solid piece of foam. However, the foam can be present in other types of mattress, such as a memory foam-lined spring mattress or a mattress consisting of half memory foam and half latex foam.
Spring Mattress
Many are familiar with an innerspring or spring mattress, which consists of coiled springs that facilitate comfort and support. The thickness of coils varies, such as 1.37 to 1.63 millimetre-thick coils, making a springy mattress and 1.94-millimetre thick coils, making a firmer mattress. Buyers should also check the number of turns in a coil, the type of coil material, and the number of coils in the mattress. The number of coils affects the quality of the mattress, although a mattress with the highest number of coils does not automatically becomes the best mattress. Most spring mattresses come with a box spring whose height is either the standard 23 centimetres or 13 centimetres.
Memory Foam Mattresses vs. Spring Mattresses
Memory foam mattresses rival the prominence of spring mattresses. While some buyers simply prefer foam to spring mattresses, or vice versa, other buyers may be undecided. Buyers can make a wiser purchase if they know how each mattress stands up to factors such as comfort, support, among other things.
Comfort
A memory foam mattress allows a person to sink into the comfort of its material. With a memory foam mattress, partners of active sleepers can have less disturbance from movements on the other side of the bed. A spring mattress, on the other hand, is beneficial to an active sleeper who would otherwise find it hard to change positions in a memory foam mattress that has already formed itself around the body. Also, compared to a foam mattress, a spring mattress does not give off a chemical odour, as some people complain of. However, the chemical odour of a new foam mattress usually fades and disappears over time.
Support
Memory foam offers even pressure relief to the sleeper as it forms itself to the curvature of the body. A spring foam mattress provides support using the coils that push back to the pressure of the body, achieving uneven support because of varying forces of body parts. Side sleepers often do not get proper support for their spine as well as pressure relief from a spring mattress that is too firm, so a memory foam mattress is more advisable. Back and stomach sleepers, on the other hand, can find the spring mattress a more appealing option.
Firmness and Durability
The springs allow a spring mattress to withstand the weight of the body, which reduces the general wear and tear of the mattress. A memory foam mattress, although conforming to the shape of the body, is firm enough to support the weight of the body. Compared to a spring mattress with cheap-quality padding, a memory foam mattress is more durable. The memory foam proves to be more durable when in combination with other mattress materials.
Temperature Sensitivity
A memory foam mattress senses and adjusts to the body temperature of the person sleeping to soften, which can feel too warm and be uncomfortable for some people. It also takes time for a memory foam mattress to adjust to the body and the room temperature, so users who have just turned the air cooler on may not enjoy the coolness from the bed right away. A spring mattress, on the other hand, remains independent of the sleeper's body temperature.
Maintenance
A spring mattress does not require much maintenance. A memory foam mattress, on the other hand, must be rotated every three months to level the foam. Users should not fold nor bend the memory foam mattress to avoid damaging the material.
Other Types of Foam Mattress
Aside from memory foam, a mattress can be made of other materials. Popular options include gel foam or latex foam mattresses. Each of these foam types can be the sole material or composing part of the mattress.
Gel Foam Mattress
Gel foam mattresses are another option for buyers. Not to be confused with gel that is mostly liquid, a gel foam mattress is a moulded but highly flexible material. This type of foam allows better air circulation and extra support.
Latex Foam Mattress
A latex foam mattress is made of natural or synthetic rubber. Like the gel foam variety, it offers better air circulation and back support. In addition, a latex foam mattress has the benefit of being hypoallergenic.
Buying Foam or Spring Mattresses on eBay
eBay is brimming with mattresses of different types, brands, sizes, and colours. Buyers searching for a mattress on this online marketplace can begin the search by typing keywords such as 'memory foam mattress' into the search field. The category system allows the buyers to show specific listings. The filter options provide a way for buyers to show only mattresses with features that match their preferences.
Know the eBay Seller
For peace of mind, buyers should check the seller's credibility by determining the feedback score and checking the comments left by previous customers. Buyers can choose to purchase from top-rated sellers, who have a very high positive feedback score and a stream of recommendations from satisfied clientele. eBay offers a lot of opportunities and great deals in the eBay Deals section to a smart buyer who chooses the product and the seller well.
Conclusion
Foam mattresses and spring mattresses are perhaps the two main popular types of mattresses out there. A memory foam mattress allows users to sink into a comfortable bed that forms into the shape of the body. A spring mattress is more advisable to an active sleeper who would have difficulty changing positions in a memory foam bed.
Since a memory foam mattress offers even support to the body, in general, side sleepers benefit more from a memory foam mattress. For the same reason, back and stomach sleepers may prefer a spring mattress. A memory foam mattress offers more durability but a spring mattress does not tend to make a sleeper feel too warm. Whether choosing a foam or spring type of mattress, buyers can find a great deal of options eBay if they have enough information and invest some time to research the right product for their needs.
Foam Mattress|Spring Mattress|Memory Foam Mattress|Gel Foam Mattress|Latex Foam Mattress