Have you ever experienced having difficulty matching your outfits when opening your wardrobe? Sometimes your brain will just go blank, especially during morning rush, even though you have hundreds and thousands of outfits. How to arrange your wardrobe more economically and effortlessly? These guides will hopefully make it easier for you to dress / coordinate outfits.
When it comes to color-coordinating clothes, many people just play it safe with black. it is easy, simple, and it does not require too much thought and effort because many things can go with black (not many colors do) including the color itself. I have to agree that a little black dress looks elegant on us, and it also make you look fit & slim (BINGO!!). However, black can get a tad boring if you are wearing it day after day. Therefore, I would like to share my experience with all of you and hoping that will make it easier to wear a variety of colors more frequently. As mentioned in the previous guide (
The Fashion Trend of Spring / Summer 2011
), 2011's trends are comprised of various colors.
Color Matching Combinations for Clothing
White: black, pink, reds
Baby Pink: browns, tan, mint green, olive green, gray, turquoise
Dark Pink (Fuschia): gray, tan, lime green, mint green, browns
Tomato Red: mint green, creamy white, gray
Cherry Red: blues, gray, pale orange, pale yellow
Light Brown: lemon yellow, creamy white, blues, greens, purples, reds
Dark Brown: lemon yellow, baby blue, mint green, baby purple, lime green
Tan: baby pink, dark browns, blues, greens, purples
Pale Orange: gray, browns, forest green
Dark Orange: pale yellow, forest green, browns, cheery red
Lemon Yellow: cheery red, browns, blues, gray
Pale Yellow: fuschia, gray, browns, tan, reds, blues, purples
Golden Yellow: gray, browns, blues, reds, black
Lime Green: tan, browns, pinks, dark orange, navy blue, gray
Forrest Green: oranges, light brown, tan
Olive Green: tan, browns, grays, creamy white, black
Mint Green: brown, gray, navy blue, reds, gray, tan
Navy Blue: tan, brown, gray, yellows, oranges, greens, reds
Dark Purple: tan, pale yellow, light gray, mint green
How to make this easier? Print the guideline out and stick it to your wall. Just use the guideline when upgrading your wardrobe or matching outfits.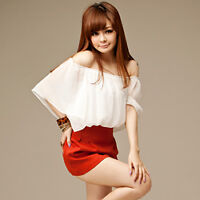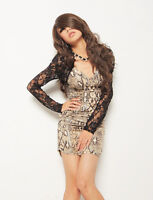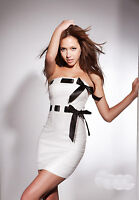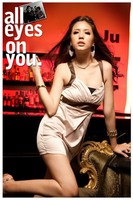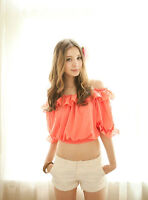 Visit Fashion by Isabella - the New Fashion World