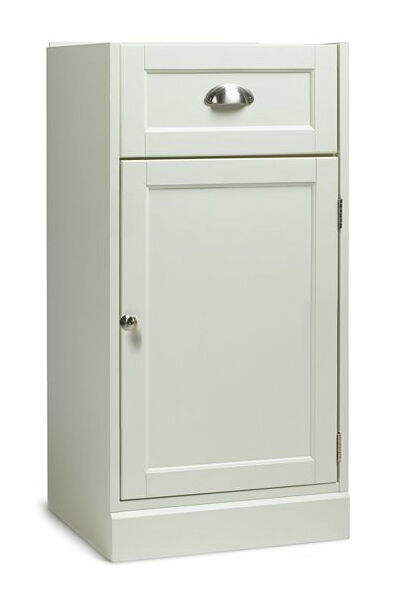 Because food is a basic need, it is reasonable to give importance to where preparation of it takes place in the home. The kitchen, which was once a hidden or neglected part of the home is now, in some respects, a focal point of design and expense in home renovation. The best kitchen is one that is both functional and aesthetically pleasing, and designers and do-it-yourself homeowners can furnish this room with either freestanding or permanent kitchen units for convenience without leaving it to look too utilitarian.
Both a freestanding kitchen and permanent kitchen have merits that can be appealing to owners, and it is important to know the benefits and the drawbacks of each so homeowners can make a better decision about their kitchen design project.
Permanent Kitchen
A permanent kitchen includes pre-engineered and pre-fitted cabinets that have different functions, including storage of food, cutlery, and crockery, among others. The cabinets for a permanent kitchen can be face-frame cabinets that consist of narrow strips of hardwood to frame the cabinet box opening. They can also be frameless cabinets that have the top, bottom, and carcase side serving the same functions as face-frame cabinets.
Advantages of a Permanent Kitchen
The cabinetry for this type of kitchen allows integration of appliances, such as dishwashers, ovens, and refrigerators, to sit flush with the rest of the kitchen furniture. A fitted kitchen also maximises the space in the kitchen if the designer is creative. With a fitted kitchen, every corner and nook can transform into a storage space for kitchen items. A house with a permanent kitchen that is ready for the next owner increases a home's market value. More importantly, having a permanent kitchen provides a cohesive, streamlined look that is pleasing to the eyes of very organised people.
Disadvantages of a Permanent Kitchen
Most permanent kitchen units, especially in a kitchen with an intricate design, require installation of professionals, which is unnecessary in another type of kitchen. Although a permanent kitchen can come in different designs, from traditional to modern, it does not give a lot of opportunity for personalisation of design and inclusion of freestanding kitchen units already in the inventory, like a cupboard from the grandparents.
Unfitted Kitchen
An unfitted kitchen, on the other hand, consists of freestanding kitchen units that buyers can purchase separately. These units include shelves, racks, cupboards, and kitchen islands, among many others. There are manufacturers who offer freestanding kitchen units with a unified design, such as Ikea's wood and steel kitchen units. Of course, homeowners can mix and match cabinets, shelves, and kitchen islands of different designs. Other freestanding kitchen units include: kitchen carts, drawer units, wall shelves, cutlery trays, and benchtops.
Advantages of an Unfitted Kitchen
Furnishing the kitchen with freestanding units may not require professional installation, which is one expense homeowners need not worry about. Homeowners can also easily change and replace the units on a whim, making it easy to renovate or redesign a kitchen. Another advantage of opting for a freestanding kitchen is portability. Renters, particularly, do well to choose an unfitted kitchen because they can take the freestanding units wherever they move. Homeowners can achieve a completely personalised kitchen with freestanding units, allowing them to mix and match.
Disadvantages of an Unfitted Kitchen
An unfitted kitchen tends to look disorganised with oddly-matched pieces. This type of kitchen may not also fully make use of the room space because the homeowner needs to make do with the dimensions of the freestanding kitchen units. For this reason, it is important to plan well the positioning of the kitchen units in the room, and buy freestanding kitchen units that maximise space.
Summary of Advantages and Disadvantages
The table below shows the different benefits of either an unfitted or a permanent kitchen. It also exhibits the drawbacks of each type of kitchen.
Type of Kitchen

Advantages

Disadvantages

Unfitted

No professional installation expense

Allows personalisation

Portable units

Easy renovation or furniture change

Can look disorganised

Different-shaped units can take too much space

Permanent

Allows integration of appliances

Maximum use of space

Increased market value of home

A cohesive, streamline look

Requires professional installation expense

Does not give a lot of personalisation opportunity
The table above allows homeowners to weigh the pros and cons when deciding for which type of kitchen as well as kitchen units to choose. This allows better decision making when designing or redesigning the kitchen.
Adding Freestanding Units to a Permanent Kitchen
Even when the kitchen has pre-fitted cabinet installation, complete with appliances that sit flush, homeowners can still add freestanding kitchen units to further add storage space. A sliding basket, for instance, can fit into a cabinet to maximise the space inside. If there is enough space, homeowners can even place a wall cabinet beside the existing cabinetry or add another shelf beside the kitchen island. For a kitchen that has a U-shape design, it is acceptable to add more units, but owners must make sure that they still have enough space to bend over when checking the oven or cleaning the insides of the cabinets.
General Tips for Kitchen Design
Before heading out to buy freestanding units or having a professional install permanent kitchen cabinetry, homeowners can research on the Internet to get ideas about maximising their kitchen space. To make the most of storage space, it is also important to declutter the kitchen and throw away junk items, such as a leaky pot and empty bottles, as well as relocate items that are not frequently useful like the rice cooker for a family that rarely eats rice.
Buying Kitchen Units on eBay
eBay holds a variety of kitchen units, from cupboards to sinks to benchtops, and buyers can choose from a range of materials, colours, and brands when they shop on the site. To begin the search, buyers have to type in keywords, such as "cupboards" into the search field that is present on any page on the site. For more specific listings, there is a filter system that buyers can use to show only their preferred specifications.
Top-Rated Sellers
Buyers can rely on top sellers of the site to provide them with quality products, excellent customer service, and on-time shipping. These sellers have very high positive feedback scores from previous customers, so buyers can have peace of mind in their transaction on the online marketplace. eBay is a great place to find kitchen units and buyers can find great deals if they do their research and know their seller.
Conclusion
Because the kitchen is an important room in the house that deserves designing, people can choose from a variety of kitchen units that are functional and aesthetically pleasing. Generally, there are two types of kitchen design: unfitted and permanent. A permanent kitchen consists of pre-fitted kitchen units that require professional installation. This kitchen structure allows appliances to sit flush with the rest of the units in the kitchen, maximises space, and offers a cohesive look.
An unfitted kitchen, on the other hand, consists of freestanding kitchen units that are easy to reposition and relocate, and this type of kitchen offers the convenience of no professional installation expense, as well as allows homeowners to personalise it. Whether a permanent or unfitted kitchen, buyers can still add freestanding units on eBay to further increase storage.
Freestanding Kitchen Unit|Cupboard|Unfitted Kitchen|Permanent Kitchen|Kitchen Cabinetry