The combination of warm weather, free time, and festive holiday traditions offers unlimited options for creating joyful memories during the holiday season. Below are a few ideas for planning a fulfilling Christmas Day for every member of the family.
1
Celebrate Christmas at the Beach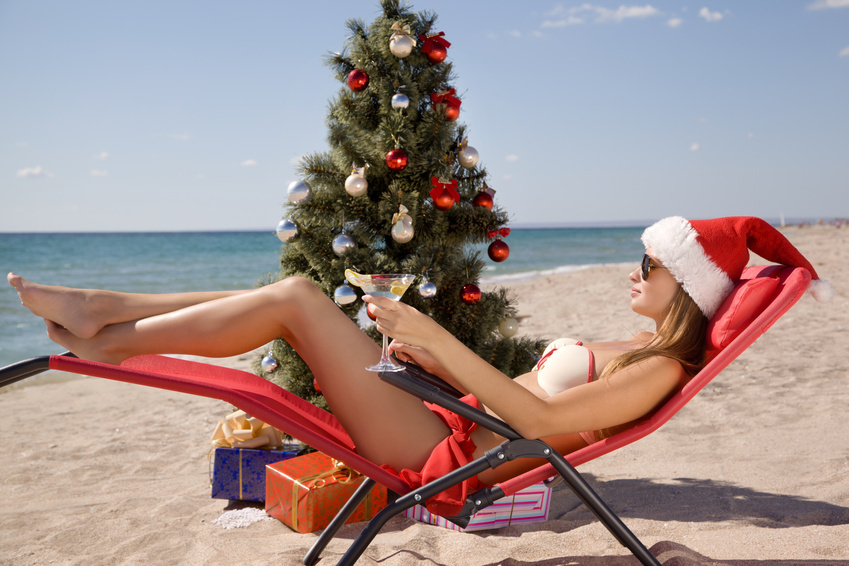 December's long sun-filled days draw many families to the seaside, especially if surfboards or snorkeling gear were wrapped up under the Christmas tree. Surfer's Paradise on the Gold Coast of Queensland or Cottesloe in Perth perennially draw both expert and novice surfers. Join over 40,000 visitors who head to Sydney's Bondi Beach on Christmas Day to enjoy sunlight and salt water in a bustling holiday atmosphere.
---
2
Picnic and Hike

Quieter coastlines, like Port Campbell National Park in Victoria, offer the chance to hike and view the dramatic effects of wind and waves on the coastal rock formations. A drive along the Great Ocean Road, with a picnic stop and a family stroll along Port Campbell Discovery Walk, makes for a memorable holiday experience. Take plenty of photos in this stunning setting while the entire family is together.
---
3
Go on a Camping Trip

Some families take advantage of the break from school or work to head out on a camping trip during the long, bright days. Christmas dinner may be cooked over a camp stove and enjoyed in the shade near the edge of the sea. Booderee National Park is so popular that it's important to book space ahead of time at the Green Patch or Bristol Point campgrounds to reserve space. Packing up gear for a family camping trip should always include plenty of flashlights, since each family member will need their own.
---
4
Spend Family Time at Home

Although many people spend time driving to Christmas Day celebrations, others find that they enjoy family gatherings in the comfort of their own homes. Children are excited to spend time with relatives and enjoy their new toys, while extended family members have the chance to relax together with cool drinks and a festive dinner.
---
5
Make a Beautiful Christmas Dinner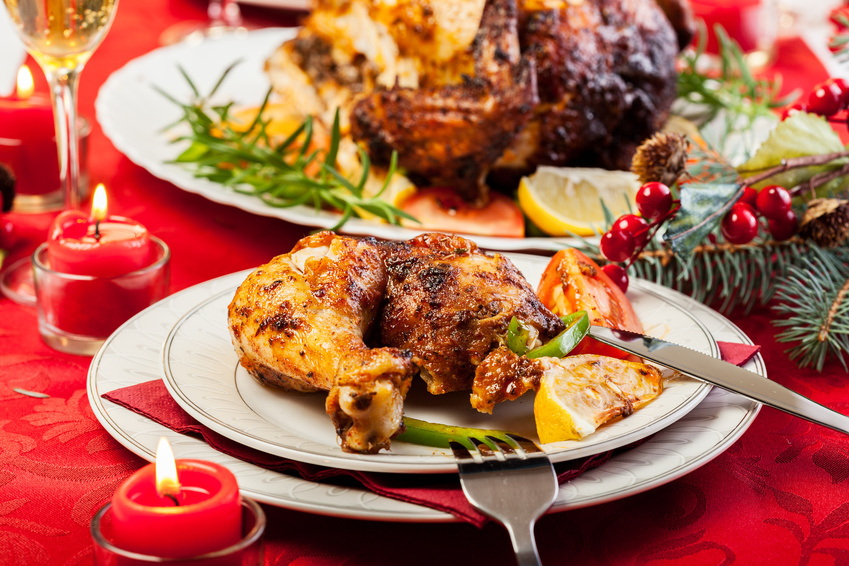 Sometimes there's one person in the family-often a grandmother-who just has the knack for making holidays special. Special holiday tablecloths, napkins, stars, and glittering ornaments set the mood at the Christmas dinner table. Table decorations are available for every taste through online retailers such as eBay, and today's new acquisition often becomes tomorrow's heirloom.
Christmas dinner preparations are one of the traditions handed down through the generations. The holiday may be a perfect time to learn just exactly how Grandmother makes her plum pudding taste so delicious. Culinary artists will relish the chance to put their new cookware to immediate use. Dinner preparations can involve the entire family, as the process of creating a holiday dinner requires many helping hands.
---
6
Play Games Together

The children of the family often receive a new board game for the holidays, and are eager for family members to sit down and play it with them. The leisurely hours following a midday family dinner are perfect for gathering around a table on the veranda with icy drinks to enjoy a round of Jumanji or Game of Thrones.
---
Conclusion
Whether it's celebrated indoors or outdoors, Christmas, with its beautiful decorations, sparkling lights, and generous spirit, is the brightest spot in a sun-filled season.