The GHD Styling Iron is by far the best hair straightening iron I have ever used. After trying several straightening irons including Muster and Babyliss the GHD iron has produced the best result for me. It is the only iron that I have used that leaves my hair soft and shiny (amazing for bleached hair!) thanks to the infrared heat technology. The ceramic technology means that you don't dry out and torture your hair – especially important for people who have colour treated hair. It is also light weight making it perfect for travel or for your gym bag!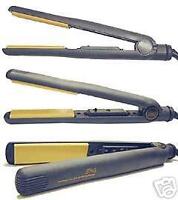 If you have wavy or frizzy hair that you are constantly battling into a smooth style the GHD is a perfect way to achieve the look you are looking for with minimum fuss. You can create a poker straight, smooth and sleek look or use it to create fun waves, curls or flicks. After washing your hair, apply some leave-in hair protector (GHD have a great product called GHD Iron Oil) and blow dry so that your hair is completely dry. If you have particularly curly or stubborn hair use a round brush when blow drying if not, you can just blow dry using your fingers. The GHD heats in less than 20 seconds and the LED indicator will flash when it reaches the correct temperature to start using it. Divide your hair into sections and run the GHD from root to tip. I usually run a wide-tooth comb over the section of hair straight afterwards but you don't have to do this. Sometimes you'll see some steam coming from the hair – this usually means that there is still a little moisture left in your hair after blow drying. Don't worry too much but as with all hair irons don't over do it or leave the irons stationary on hair.
I usually get 2-3 days of straight hair after using the GHD styling iron.
To create waves and curls using your iron blow dry your hair with a round brush (I prefer Mira brushes) in sections. Take a small section of hair – about 3-4cms wide- and place the GHD iron at the roots. Instead of pulling the iron straight down twist it while running over the hair. Don't clamp the irons down too hard as the hair needs to pass through easily. I suggest you practice this a couple of times to achieve a wave that you are happy with. It's a bit fiddly at first but I had it mastered after 2 attempts and I'm sure you will too.
It's a good idea to put an intensive moisturising/conditioning treatment in your hair at least every 2 weeks if you use straightening irons. I recommend Kerastase Masquintense for Fine or Thick hair. Kerastase Satin Bath shampoo is also great for normal to dry hair.
It is an expensive investment but the results are definitely worth the money. I've had my GHD Iron for about 12 months now and have used them at least twice a week. I paid $299 retail at a hair salon but if I evaluate it on a cost-per-use they cost me about $2 per use. I think that is great value considering it can cost over $50 for one wash and blow wave at a hair salon!
Tips for buying GHD styling irons on eBay:
Look for the authentic product, beware of styling irons listed as "GHD Style". These simply are not of the same high quality as the GHD.
Check the seller's feedback and reputation on eBay. You can do this by clicking on the number in brackets after the seller's user ID.
If you have any questions about the product email the seller using the "Ask seller a question" link
Be aware of postage costs and the sellers terms and conditions around payment. It is a good idea to ask for insurance during postage for high value items.
PayPal is the safest way to pay for items on eBay. You might want to consider only buying from sellers who accept PayPal especially for high value items like the GHD iron.
If you want to learn more about buying and selling on eBay visit the eBay explained hub page.