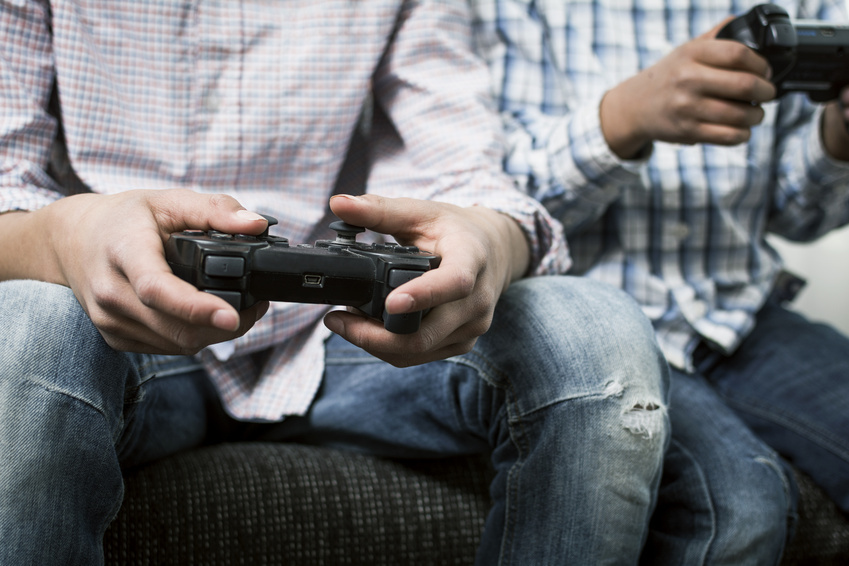 The home gaming industry has gone through a major metamorphosis in recent years. The latest titles have blockbuster budgets and top-rate talent, with Bungie's newest release surpassing a $560,000 production cost and featuring a theme song written by Paul McCartney. Consoles are a big business and offer big benefits. Thrilling stories, lifelike graphics, and stellar social experiences have created a surge of new interest, but with three major gaming systems vying for users, it's a challenge for gamers to pick the right one. In order to get the most for your money, consider the top factors that compel gamers to choose a gaming console.
Game Selection
Nintendo, Playstation, and Microsoft have historically shared many of the same titles. This generation of new consoles is different, because some of the most popular new games have been Playstation 4 exclusives. Polls have suggested a steadily waning interest in the Xbox One, as well as coding difficulties with the Wii U. Nintendo's proprietary development engines pose extra risks for other developers, who may not have the time or budget to port games to the system on launch.
The Nintendo Wii U has over 30 years of fun and familiar franchise characters that they still use in the development of new titles. The system also has many exclusives, including Mario Brothers, Donkey Kong, and Pokemon. The Wii U is the system of choice for hardcore Nintendo fans, casual gamers, and younger players.
Nintendo also offered gamers a new kind of play with the introduction of the Wii's motion-based controllers, though the Playstation Move and the Xbox Kinect gaming components have combined motion-control with camera recognition. Players can appear in-game, and use body movements to control gameplay.
Game Quality
Hardware counts, and while Nintendo provides family-friendly exclusives, the Wii U severely lags behind in graphics quality. Serious gamers enjoy stunning visuals provided by the Sony Playstation 4 and Xbox One. They also appreciate the processing speeds needed to flow through games at 60 frames per second.
When it comes to hardware, the PS4 can't be beat with an AMD Radeon Graphics Core Next engine graphics card capable of delivering 1152 shaders. Microsoft's Xbox One is next in line with a 853 MHz AMD Radeon GPU providing just 768 shaders. The Wii U's graphics card offers less than half of that, but its AMD 550 MHz GPU is more than powerful enough to sustain crisp, cartoon-style graphics.
Social Connectivity
One of the biggest benefits to today's top systems is the social interaction incorporated into the most popular games. Whether its in-game chats, live gaming feeds, private messaging, cooperative or competitive online play, or level creation, players want to interact. Unfortunately, the more social opportunities a system provides, the lower the security.
Both Sony and Microsoft suffer from lax social controls, with users capable of messaging any username they find or speaking to anyone playing during online matches. They can also send photos and share video with complete strangers. This can be a benefit for older players who are interested in meeting new friends and having collaborative experiences, and there are several safety options in place. You can block and report players, and mute them during matches. However, parents who place an emphasis on safety may prefer the Nintendo Wii U's social features for the increased security and more restrictive online playing options available.
Internet Use
The biggest influence for this generation of home gaming consoles was the role the Internet plays in both gameplay and accessing extra features. The Xbox One was hurt early on by a pre-release campaign targeting constant connectivity, meaning that being online was essential for playing, updating, and saving games.
The system also relied more on the Kinect camera device for operations, exposing players' concerns over privacy, as well as unstable Internet connections. These worries were brushed off by Microsoft executives at the time, and while these specs have recently changed, the impact of poor customer relations marred the system's reputation and impacted sales.
Today's Xbox One requires an active Internet connection for its first use. Other than that, like the Playstation 4, connectivity allows users to take advantage of the many additional services such as Netflix and Skype, as well as take part in online gaming features.