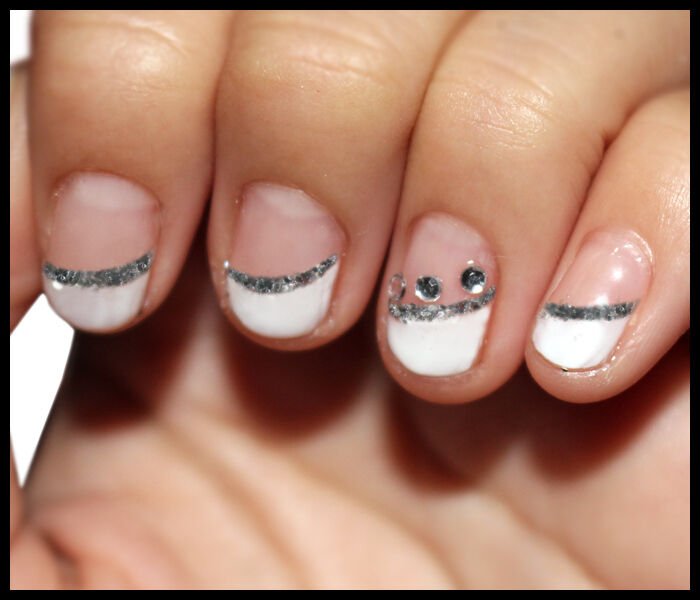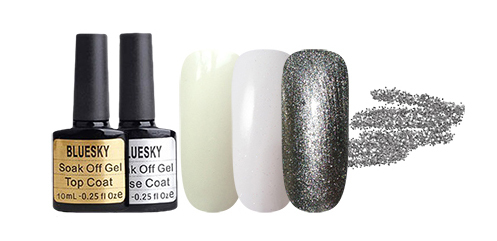 Top Coat
Base Coat

Colours:
Glitterize (Optional)
You can use other colours too!

Other Colours Used:
Snow White
Silver Struck

Nail Accessories:
Glitters
Rhinestones

Tools:
Nail Art Brush
Alcohol Wipes
Dotting Tool
Metal Cuticle Pusher
Orange Stick
French Tip Guides
12W LED lamp or 36W UV Lamp

How To Do It:

1. File, Shape and Prepare your nail.
2. Apply and Cure your Base Coats for 10 seconds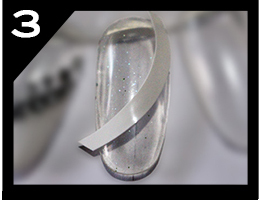 Shake and apply your first colour coat thinly (Glitterize) then cure. Position the French Tip Guide and seal.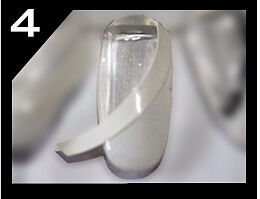 Use a French Tip Guide and paint the nail tips with Snow White and cure. Remove guides after 15 seconds during the cure.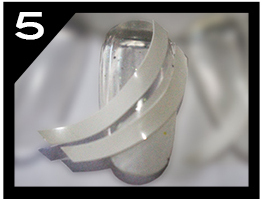 Use two French Tip Guides and position them for the glitter part of your nail and seal.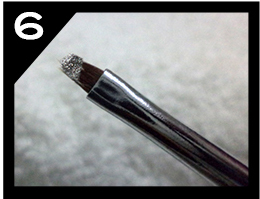 Take your nail brush and dip into Silver Struck. This will be used so the glitter will stick on the nails.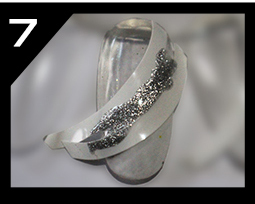 Carefully brush in between the space of the two french tip guides.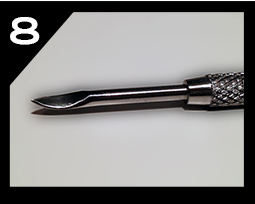 Grab your metal pusher and use the pointed head to scoop the glitters from the glitter canister and apply carefully.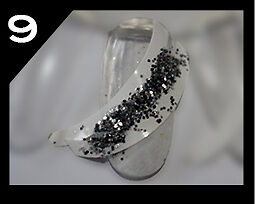 Clean up the excess glitters outside the guides before curing. Remove guides after 15 seconds during cure.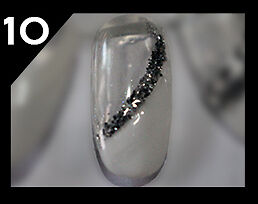 Once the guides have been removed, clean out excess glitters again when necessary.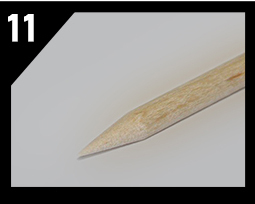 Use the pointed head of your orange stick and dip in top coat. Stick a rhinestone and start placing them carefully following the glitter pattern.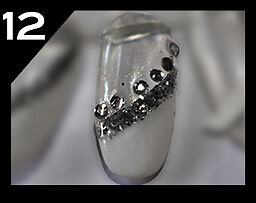 Shake and apply your top coat then cure. Don't forget to clean up the tacky layer with alcohol wipes! Re-do this step if necessary for added protection.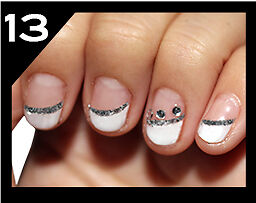 You're done! You ca also play with other French Manicure designs with a twist!

Curing Time:
36W UV Lamp = 120 seconds
12W LED Lamp = 60 seconds


Thanks so much for stopping by!

Have a sensation-nail rest of the day!
Cheers,
Jo, Jeanne & Jennifer
The Hollywood Beauty Team xXx

Do you have a a specific nail art you want to learn about? Let us know and we'd be more than happy to create a nail art tutorial for you!


Subscribe to our YouTube channel and watch more amazing nail art tutorials!