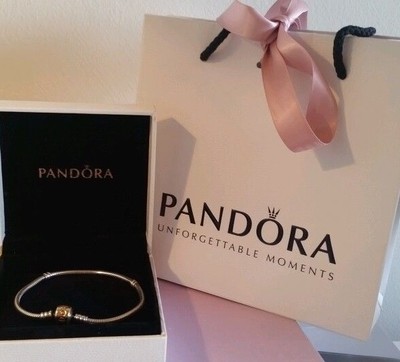 How do I know it's real??
Hi guys, after seeing a bunch of pop up advertisements on Facebook advertising cheap (90% off sale) Pandora jewellery, and the amount of people sharing these links with their friends, I felt compelled to write a guide.

As a seller of genuine, pre-loved Pandora items, I do come across my fair share of counterfeit charms. Sometimes it is completely obvious, because the design will be stamped with the Pandora stamping (ALE, 925 or a combination of both) but not be a recognizable Pandora design. If you have never seen a bead like that before, please check the official Pandora website to see if it really exists! A simple Google Image search with the word Pandora and a couple of words description of what the charm looks like will probably be easier than sitting through the 30 pages of retired Pandora jewellery.

The other main discernible difference is that a fake Pandora bead will appear "too shiny' , too bright, and feel like plastic (not cold). It also has an odd black residue in its grooves, different to the regular silver tarnish that you will find on genuine charms.

Unfortunately if you purchase from one of these counterfeit sites, you will not know it is fake until you have already spent the money, and received it. You might not even notice then - in which case it is too late and more counterfeit Pandora has entered the cycle! Although I can tell you already - if you bought from a 90% off Pandora sale - that ain't Pandora!

If you want top quality, authentic Pandora jewellery, please ONLY buy from an official Pandora retailer, or the official Pandora website - imitations of this also exist - see below. Brand new authentic Pandora jewellery can only be sourced from official retailers (sometimes there is a section in a local jewellery store where an exclusive Pandora shop does not exist) and when it comes to online purchases of new Pandora jewellery - do not trust them.

Buying pre-loved Pandora is a great way to save money on your charm habit, the high quality of authentic items keeps them in pristine condition for many many years and often times a 'used' charm will look exactly the same as a brand new one. There are great sellers on eBay with authentic, often retired jewellery available at competitive prices - myself included!

If you come across charms on eBay (particularly 2 tones) that appear too well-priced to be true - chances are that they probably are. I have seen a lot of fakes of the Frog Prince charm, and even myself once purchased a gold and ruby heart, which looked off colour when it arrived, and when I checked the stamp it was stamped ALE 925 - SILVER - when it was supposed to be gold!

Happy and careful shopping!

Amanda XxX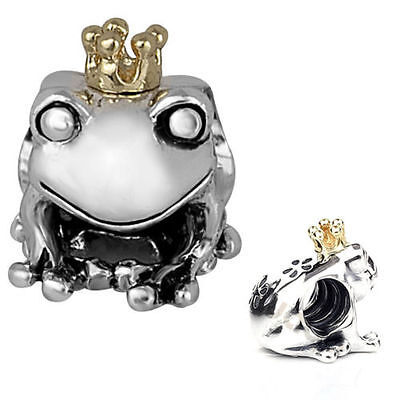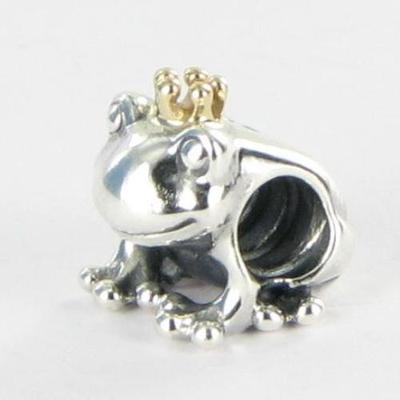 Add a caption
Left - Fake Frog Prince - Notice the extra shiny appearance, and the dark around his eyeball. Right is the real deal!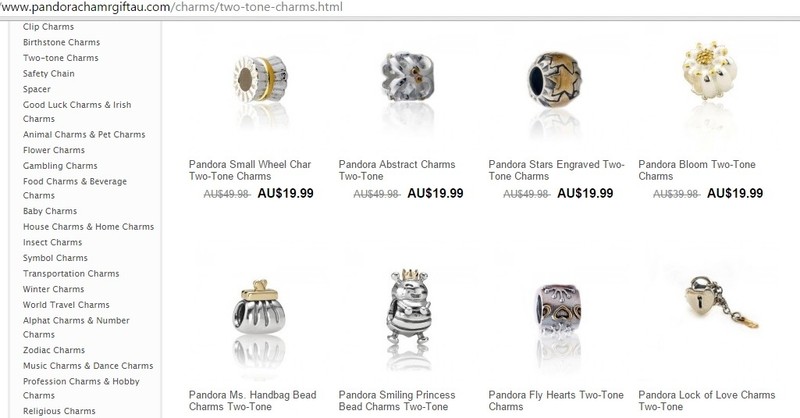 Add a caption
An almost believable imitation of an official Pandora retailer. Noticeable differences being poor quality graphics.