German Paper Money.
There are few great things about collecting German paper money:
1. Easily accesible, whether you are shopping on E-bay or in your local coin shop.
2. Great price range. A regular German note can cost you as little as 10 cents!
3. Impressive look. Huge size, beautiful watermark, interesting overprint, you name it!
Also not to mention the vast amount of historical periods to collect from. Someone might be interested in old Empire currency. Just because it looks spectacular!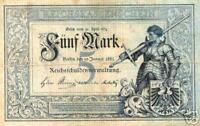 One can concentrate on getting all those billions and trillions from the inflation period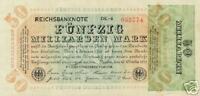 How about hundreds of beautiful designs of Notgeld money? Have you heard of the currency that printed on silk?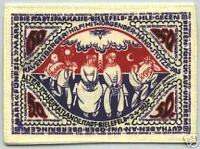 The list is endless! Nearly every single town(and even train station) of Germany has been printing money of some sort at some period of time. Therefore, where do you start? Well a good start is buying Standard Catalog of World Paper Money. This book has been written by a guy who collected more than 180000 notes, so I think he knew what he was talking about. The book is used as a reference by most of the people. You can get a good idea about the note and the price.Yet there two issues with this book. First is the price. The new edition will cost you around 140 AUD, however you can purchase any older edition, it is still a great reference. Secondly, apparently the price of German banknotes in particular is exagerated. If you are collecting German paper money more or less seriously there is another catalog that is great:
Die Deutschen banknoten ab 1871-2005 by Holger Rosenberg.(Many people using it, in german though)
Easy to buy on ebay.de, price 26 EUR(incl P&H).
Also there is internet. If you cannot pay for the expensive catalogs, there are still ways around it! I found few really good links that can give you a pretty good idea about German notes themselves and the prices. Here they are:

1.germannotes.com. Lots of history and explanations on German notes.
2.milliondollarbabies.com
One of the best german banknote references on hyperinflation I found. Has got lots of photos and describtions
3.tieste.de
Prices for most of german Notes. You will need Rosengerg catalouge though.
4.aes.iupui.edu/rwise/countries/
One of the best photo databases i found.
8.geocities.com/Vienna/5373/
Some great info and at the bottom of the page lots of great links.
Few words about water marks. There are more than 250 different watermarks known, here I would like to show you the most common ones:

1. "G" and "D" in the stars (Giesecke Z Pattern)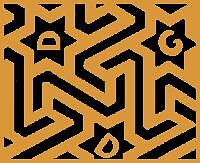 .
2.Lattice with horizontal 8

3. Curved triangles or "Thorns"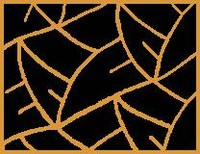 4."C" or "Greek" pattern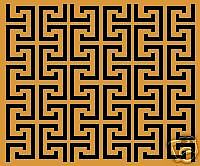 5.Small cruciform blossoms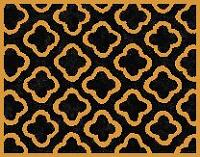 6."S" in Stars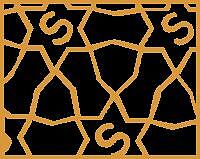 7.Diamond or "lozenge" pattern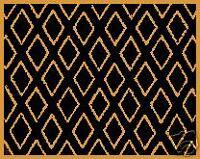 Well, I hope my guide will help someone. Please do not hesitate to ask me any questions at any time. Happy collecting!
Best regards, Yashinskiy.