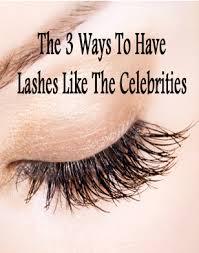 Have beautiful long lashes ASAP with the do it yourself eyelash extensions. Save time and money and do your own eyelash extensions at
home.
The eyelash extension kit contains soft mink false eyelash extensions, black odourless lash glue, glue remover & eyelash tweezers. You will love how easy it is to have gorgeous long eyelashes.
What Are Semi Permanent Eyelash Extensions?

Semi Permanent Eyelash Extensions are a revolutionary way to extend the thickness of your lashes. Eyelash Extensions can look and feel like human lashes. The lashes are synthetic and tapered from thick to thin to resemble a real eyelash. It is applied on a hair by hair basis to the real eyelash for a completely natural look. Eyelash extensions will leave your lashes longer, thicker, fuller and more gorgeous!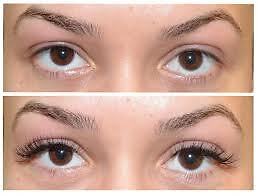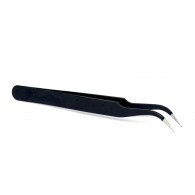 How To Perfect The Correct Eyelash Extension Technique? (This is a short and basic version):
1. Prepare the surgical tape or eye pads for the bottoms of the lashes.
2. Comb the lashes and prep the eyelashes with a pre lash treatment.
3. Choose the right length of lashes for your client.
4. Place eyelashes onto your eyelash sponge.
5. Shake the eyelash extension glue and squeeze a small amount onto the glass plate. The eyelash extension glue is the most important feature in your eyelash extension kit make sure it has a strong bond and it still allows clients to go swimming etc.
6. Use the curved tweezers to pick up the eyelashes.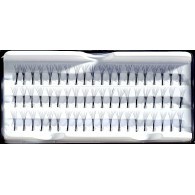 7. Pick up the straight pointed tweezers to seperate the eyelashes.
8. Place the eyelash extension next to or in the middle of the natural lash. Make sure it is 1mm from the lash line.
9. Use the micobrush with a tiny bit of glue to seal each point again between the natural eyelash and the eyelash extension.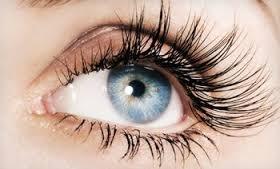 Professional EyeLash Extensions
12 Weeks of Natural Beauty...
Be aware that your eyelash extensions may feel heavy for a day or two after application as do hair extensions.
* Be gentle with your eyelash extensions, don't rub your eyes. This can cause breakage if you have an itch look in the mirror and rub around the extension. Rubbing your eyes can also introduce disease into the eyes and damage them.
* Use an eyelash brush. This will help improve the look and length of the natural lashes as well as the eyelash extensions. It will also help the lashes and extensions from not clumping and sticking together.
* Don't get them wet or use a steam room for at least 24 hours after application. Repeated swimming or steam room can loosen the bonding agent.
* Wash your eyes gently and make sure you pat your eyes dry.
* You can use mascara while your eyelash extensions are on but make sure it is water based not waterproof mascara. Waterproof mascaras can interfere with the Eyelash Extension bonding solution and it could possibly fall out.
* Don't use an eyelash curler on the extension. Curlers can kink and make them look tangled.
* Be careful of creams, cleansers and make up removers that contain oil. They loosen the eyelash extensions.
* When you do wash your face make sure you wash it with a gentle cleanser as harsh chemicals can build up.
* If possible have a sealant applied after the procedure. The sealer will strengthen the bond and protect the extension against breakage.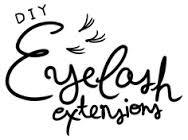 Tips & Warnings:
Remove false eyelashes before you go to bed, using a warm compress or makeup remover.
After wearing full lashes, soak them in eyelash-cleaning solution until the next time you wear them.
Never pull the lashes from your lids, as you may pull your own lashes out or rip your skin.
Never apply glue directly to your eyelids; it may get into your eyes, or you may glue your eye shut.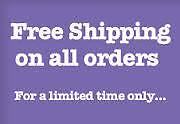 A grade mink DIY eyelash extensions feel softer and look more natural. Beautiful black false eyelash extensions available in 3 lengths. Fast drying eyelash extension glue for a quick and easy application. Odourless means it's low on the fumes and less irritat
ing to the eyes, and the black glue blends in naturally with the lashes. The non static tweezers with a fine curved tip will make it easier to apply eyelash extensions. It's so easy to have beautiful long lashes, buy your eyelash extensions online and do it yourself at home!
Eyelash extension kit

1 pack grade A mink flare lashes, 60 pieces

1 x eyelash tweezers

1 x odourless black eyelash extensions glue

1 x eyelash extensions glue remover

APPLY EYELASH EXTENSIONS
Using your eyelash tweezers pick up lash flare, apply small amount of glue to the end of the lash. Place the lash flare at the base of your own eyelashes and hold for approximately 5 seconds. Repeat using as many pieces as you wish to achieve desired affect.
Lashes last 7-10 days. It is recommended that you leave the eyelash extensions out for a few days between sets.
REMOVE EYELASH EXTENSIONS
Using 2 cotton tips apply glue remover to ends. Place one cotton bud under base of the flare lash and the other on top. Gently rub the cotton buds together with the lash in between and slowly work the lash flare out. Never pull out the lashes.

PRACTISE a few times before your debut.
This is a challenging beauty trick to master, but a dress rehearsal should make for a smash opening.
Which ever you chose, be creative & have fun!
REMEMBER to use longer lashes on the outer corners!