It's a well-known fact that a simple alteration to your hair can completely transform your appearance, so give your locks a new lease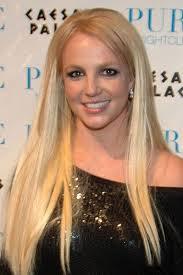 of life with our hair extensions. Our micro loop hair extensions are growing in popularity all the time, and it's easy to see why. This latest extension technique using micro rings instead of glue, which can even be set down using pliers without the need for heat, making the procedure even more hair friendly.
Micro bead hair extensions also keep your extensions really lightweight, leaving you free to enjoy your new look without feeling weighed down. More and more of you want to benefit from safe affordable and easy to use hair solutions, so we've made sure our micro ring extensions come in colours and shades to suit everyone. From flame haired beauties to blonde bombshells, you no longer have to sacrifice your colour to find the right length and volume.
Micro Ring Hair Extensions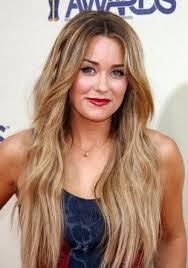 We love micro loop hair extensions mostly because of their versatility. So easy to use, you can keep practicing until you're completely happy with the position of each one. Application is incredibly easy – all you need to do is simply part your hair into four different sections, using neat partings, slide your actual hair through the plastic loop provided and use a pair of pliers to flatten the micro beads. It's best to leave a little section at the front of your hair undone if you want to achieve a more natural look.
Because we use top quality Remy hair with our micro ring hair extensions, these strands will all fall as naturally as your own hair, and can be styled anyway you wish.
The Trend: Micro Loop Hair Extensions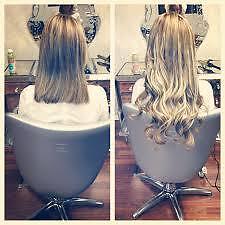 Every girl knows that when wearing a weave or extensions there is simply no way around causing some type of damage or stress to your natural strands and scalp.
However, with the newly innovative micro loop hair extensions, worn by many celebrities, it is in fact possible to avoid the common hair breakage that most of us experience from sew-in or glue bonding methods.
Like other weave types, micro loop hair extensions are available in different hair colours, lengths, and textures. As well as 100% Remi human hair, giving women the same versatility, yet a faster, easier, and less damaging installment process.
Using a strand-by-strand technique the micro-loop (also known as a micro-link or micro-ring) is attached closely to the scalp by pulling small sections of your natural hair through the loop, then tightly and securely clamping the ring with hair pliers without any use of heat or bonding. To remove the extension, simply re-open the ring.
This technique should be performed by professional hairstylist and can cost between $400-$900. However,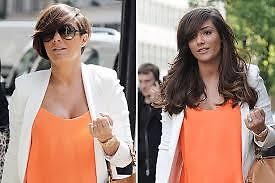 you can purchase a DIY kit for $50-$350, depending on loop count, and allow a well trusted friend to install the loops in less than 2 hours. It's truly that simple!
Depending on your hair type or final desired look, you can use as few as 30-50 micro loop extensions to disguise hair damage, 100-200 to create volume or length as needed, or as many as 250 or more loops can be installed for a full head of volume and length.
But regardless of how many loops used, the super light-weight ring is non-detectable to the eye and makes the extension look and feel natural. Yet it's strong and flexible enough to the hold the attachment in place for up to 6 months, if correctly applied and maintained.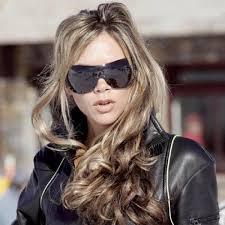 As with other extension methods, micro loops require regular cleansing and re-adjusting. We recommend shampooing with quality haircare products and re-clamping any loose links every 3 weeks to ensure re-usability. Furthermore, the extensions can be curled, flat ironed, and wrapped for daily styling without causing heat damage.
So if your tired of dealing with glue residue, sensitive scalp from sew-ins, or simply want to try a new weaving technique, micro loop hair extension just might be for you!




The Micro Ring installation and removal system is one of the easiest hair extension systems available on the market. The Remy hair is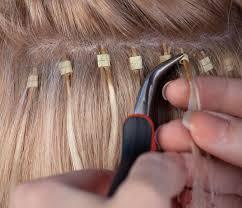 pulled through a micro ring and then squeezed shut using hair extension pliers.
The rings come in different colours of metal so they blend in with the hair. All of the micro rings we use on our clients are silicone lined so it protects your natural hair. The rings clamp securely in place and will not slip out even during the most challenging of activities.
This method of hair extensions is free of any glues, hear or chemicals. Removal is a quick and painless procedure that will not damage your hair with any chemicals or stress to your hair.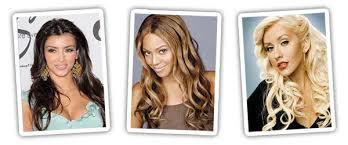 Aftercare
When you have hair extensions fitted do not wash your hair for 5 days, this allows time for the hair and scalp to settle. As like anything new the extensions are firmly fitted to your hair and the first 3 days they may feel a little tender on your scalp and tender while sleeping, this is normal and will settle after 3-5 days, during this time it is best to sleep on your side. The reason they are fitted tightly is to ensure longevity.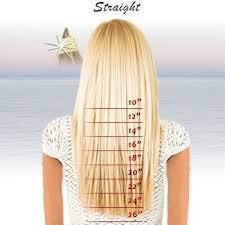 Wash your Hair extensions once or twice a week only. If you need to wash the top of your hair (crown and frontal area) more regular this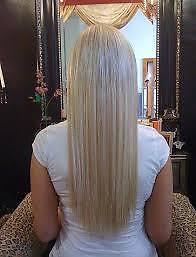 can be done each day.
NEVER WASH YOUR HAIR UPSIDE DOWN AS THIS CAN CAUSE THE HAIR TO KNOT AND TANGLE.
MOISTURISE everyday (very important), the extensions do not receive your natural scalp oils and so you need to have moisture added so spray in a little leave in conditioner everyday on mid lengths and ends. If you don't moisturize your hair extensions they will become brittle and break easily leading to split and ratty ends.
Always use a good clarifying shampoo and conditioner.
Never wash your hair upside down as this can cause the hair to knot and tangle and never tie towel up around your head.
Always Brush out all knots before you wash your hair, swim or sleep. Start at the bottom and work your way up slowly using your hair extension brush.
Make sure you wash in between the micro rings to keep your scalp clean and free from bacteria. Also use good conditioner as normal, but also buy a cheap conditioner and after you have applied good conditioner, add to the mid lengths of hair add lots of cheaper condition this will make sure your hair is nice and soft.
Always tie your hair back at night using a soft scrunches or plat them to the side or behind, this will keep them tangle free during the night.
If sun bathing wear a hat or head scarf so that the sun does not dry out your extensions. This also applies to sun bed usage.
You will have to come back after 5-8 weeks to have your micro rings lifted this ensures longevity.
Hair extensions must be removed by a professional hair extension consultant after 3-5 months. If you leave them in for longer this may put the natural hair under strain from the root.
It is not recommend colouring or bleaching the hair extensions as the chemicals in the colorant may not be compatible with the chemicals used to process your extensions and the result may not be successful.
Do not chemically straighten or perm extensions.
Always use a good heat protection spray when blow drying, using straighteners, tongs or heated rollers. This will prevent your hair from frying. When you the heat protection spray on your hair then apply straighter it makes a crackling noise! This is what happens to your hair without the heat protection spray, only you don't hear this noise so you are unware of the frying taking place.
Don't brush harshly and tug hair extensions as it can loosen and damage the connection which holds them to your scalp.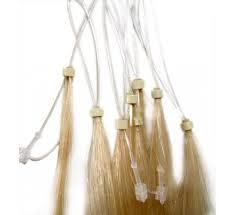 Please Note: You may experience some shedding and you may lose some extensions but do not worry this is quite normal. You may lose between 5 – 20 extensions, depending on how careful you treat them. When you lose the hair, if you can keep them, they can be reused.