Whether she's a toddler or a teenager, every girl deserves a beautiful bedroom. Depending on her age and personal tastes, it can be filled with frilly accessories, funky fashion touches, or favourite cartoon characters. But whatever the design, be sure decorations reflect her own personality. The following guide offers a few tips on how to find furniture, bedding, and accessories to create the perfect girl's bedroom for your child.
1
Bedding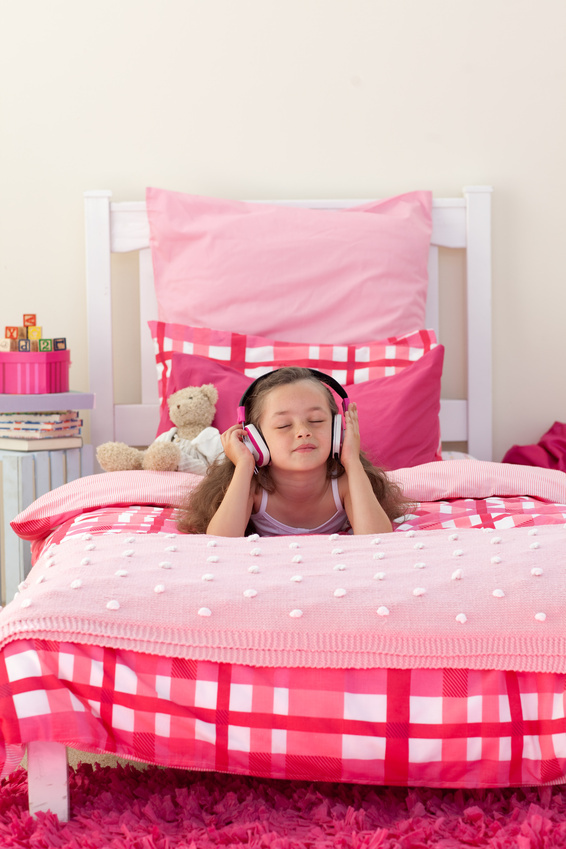 The bed is not only the most important piece of furniture in a bedroom; it's also the room's focal point. That's why it's important to choose a bed that complements the style of the room, as well as bedding that matches and elaborates upon the design scheme. A quilt cover set is always a great investment, and quickly achieves a specific colour/design scheme to pull the room together. It is advisable for parents to shop for synthetic quilt cover sets, which are easy to wash and less expensive than other options.
For girls who adore the fairytale princess look, so be sure to search for Disney and princess-themed bedding sets with colourful images of favourite characters. To create a more original design scheme, hunt for non-character bedding sets in pink and white or blue and gold; these can encourage a child to create her very own "princess" persona.
Once a little girl grows out of the pink princess stage, she'll appreciate a more sophisticated design theme. For funky eye-popping décor, consider retro 1960s colours such as lime green, neon orange, and sunflower yellow, perhaps with polka dots or geometric patterns. It's also worth checking out fifties fashion colours such as turquoise blue paired with pink and chocolate brown. For girls who are animal lovers, animal print bedding with exotic jungle imagery is a fun design route to take. If she's a fashionista, consider dramatic reds, whites, and blacks, with funky zebra print pillows and curtains.
---
2
Furnishings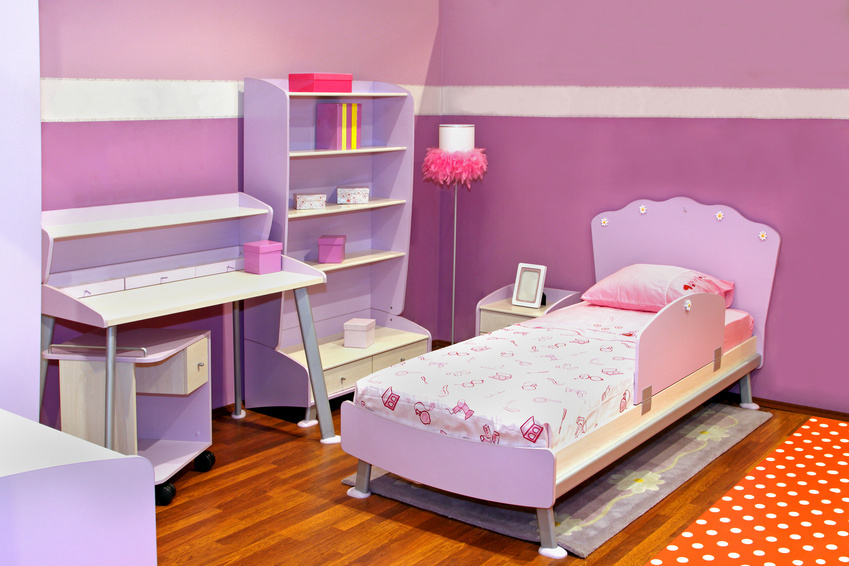 Girls' bedroom furnishings should be colourful and imaginative, as well as practical. If space is an issue, items such as blanket chests and fabric hampers can create extra storage. In addition to essentials such as a chest of drawers, a nightstand, and a work desk, consider adding fun luxury items to your teenager's room, such as her own private vanity dresser and mirror, which she can use for doing her hair and makeup. For sleepovers, hideaway beds are ideal, and come in a variety of designs that can be folded away, or even utilised as extra desk or storage space until they're needed. For younger girls, consider fun items such as an old-fashioned rocking chair or miniature tea table and chairs - and make sure to leave plenty of play space for toys.
---
3
Accessories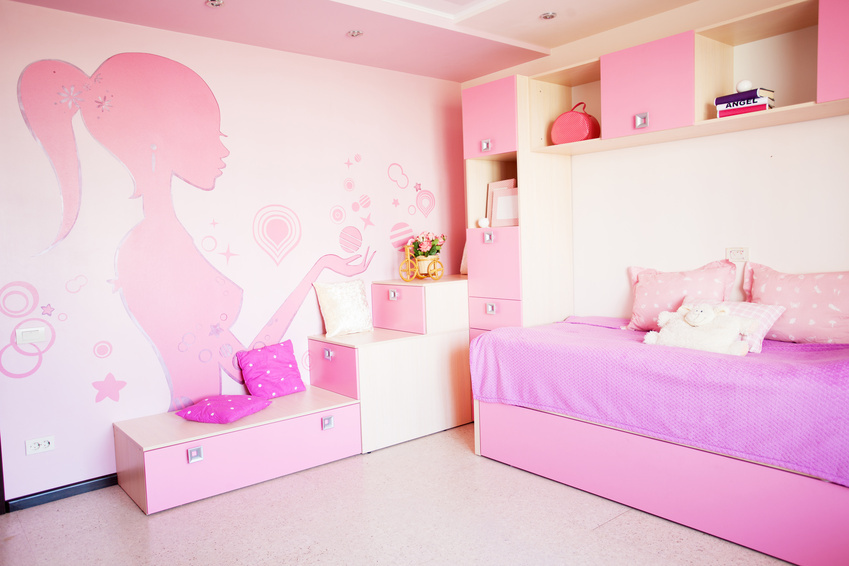 With a few decorative items, a little girl's bedroom can be transformed. For example, bright wall and ceiling stickers are easy to apply, and can be removed without damaging the wallpaper or paint finish. For dramatic flair, consider adding glow-in-the-dark stars to the ceiling, or a fabulous colourful canopy netting (like an old-fashioned mosquito net) that can be hung from the ceiling to drape around the bed. Throw pillows also add a comfortable, cheerful touch, as do throw rugs, eye-catching mobiles, posters, and wall hangings.
---
4
Window Treatments

For window curtains, choose easy-care cotton and synthetic fabrics that match the colour scheme of the room. If the room has a specific design theme - such as a Disney princess - chances are that matching print curtains are also available for that theme. Window stickers are great fun, especially for younger ones, as they can be peeled off and replaced in different creative patterns.
---
5
Lighting

Good lighting is vital for any bedroom, and especially for those rooms that will be used by children or teenagers for homework purposes. Make sure the lighting is conducive to reading and studying, as well as play.In addition to a central light fixture, it's beneficial to install several task and ambient lighting lamps throughout the room. Instead of dull, generic living room lamps, choose bright, colourful ones that will fit in with the overall decorative scheme. Likewise, frilly lampshades can appeal to girls of any age.
---
6
Renovations
As a young girl gets older, chances are she'll need more storage room for clothes, books, and other essentials. So when it's time to renovate a girl's bedroom, consider adding extra shelving to the walls, or extra closet space for the room. A search through online retailers like eBay will lend a wealth of decorating ideas that can be tailored to any budget, and will also provide access to colourful, attractive bedroom items that aren't always available in retail stores.