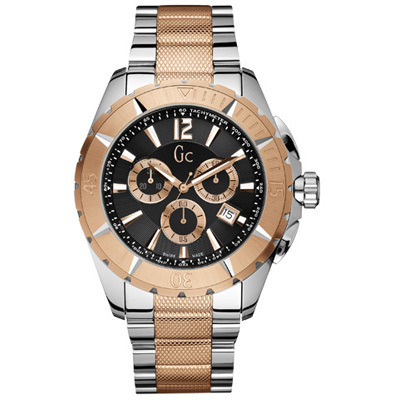 Watches are perhaps the only functional pieces of jewellery people wear. They ensure wearers are on time for work, appointments, and even social gatherings. However, just because watches are practical does not mean they cannot also be stylish. Although they are well-known for their blue jeans, Guess also designs and manufactures a line of watches suitable all occasions.
Buyers looking for a particular style or type of watch should consider a Guess watch. While many are available in brick and mortar stores, buyers who want a particular type of watch should visit eBay.com. It features a wide assortment of Guess watches, so buyers can almost certainly find one they like on this site.
Types of Guess Watches
Guess makes a variety of watches each season, and buyers often have difficulty choosing just one. By learning about the different types of Guess watches, buyers can make a more informed decision. The four main types of Guess watches are 1) casual, 2) sport, 3) dress, and 4) trendy. The sections below discuss each type in detail.
Casual Watches
The definition of a casual watch depends on the wearer. Casual watches fall somewhere between sporty and dressy, perhaps along the lines of business casual. Casual Guess watches are perfect for everyday use, whether for the office or for running errands. Some casual Guess watches have a metal band, while others have a leather strap. Casual watches are not as expensive as dress watches, and they are durable enough to last through daily wear and tear. A leather Guess watch is appropriate for office workers, a rose gold watch is a great choice for lunch with friends.
Sport Watches
Sporty Guess watches can serve the needs of active individuals. Sporty watches use durable materials that do not corrode, break, or tear during sports. Most Guess sport watches have a stainless steel band, though some have a leather strap. They also have features that many athletes find useful, like a chronograph.
Dress Watches
Dress watches are suitable for formal occasions. People who attend functions and high profile meetings where attire is strictly formal need a watch that matches the occasions. For men, dress watches are probably the only piece of jewellery they wear. Women who want something to match their earrings, rings, and necklaces might opt for a Guess dress watch of the same material as their jewellery.
Trendy Watches
By definition, trends change from year to year. Therefore, trendy Guess watch designs vary, depending on the season and current styles. For example, in the spring, bright colours are in vogue, and so Guess often comes out with watches that have neon colour bands. In the winter, darker colours and heavier materials are in season, so leather, wool, and even fur might show up on watch designs. Trends also vary depending on what it popular. Leather may be "in" this year, but next year, it can be completely different.
Choosing a Guess Watch
Buyers have many Guess watches to choose from. By taking a few things into consideration, such as budget, features, durability, and maintenance, buyers can decide which watch is best for them.
Budget
For most people, the most important factor when buying a watch is the price. More often than not, buyers already have an idea of what they want to spend on a watch. Guess watches are available in various price points and buyers with a realistic budget and expectation can surely find a watch that fits their criteria. Budgets can vary and buyers must check what they can afford and what they want so they can find watches that suit them.
Features
Different watches have different features, and buyers should decide which features they want and need. For example, business travellers can probably benefit from watches with dual time zones, so they can figure out what time is it where they are by just looking at their watch. Calendars, chronographs, and even moon phase indicators are just some features that are available on watches and no one single watch can have all these, so buyers should pick and choose which ones they need.
Durability
Guess watches are well made and durable. Under normal use, a Guess watch should last a long time, so buyers need not worry about having to replace it soon. However, buyers should choose a watch that is appropriate for their lifestyles. For example, if the buyer plans to use the watch during swimming or jogging, then a leather Guess watch is not the best choice. A stainless steel band lasts longer under extreme conditions.
Maintenance
Watches require some maintenance, depending on the type of watch. The user needs to replace the battery occasionally, and stainless steel bands need polishing and cleaning. Moreover, leather straps need replacing when they break, tear, or start to look worn. Guess watches come in a variety of configurations and different mechanisms.
Complicated watches may require more frequent maintenance than others. Buyers who do not want to spend a lot of time and money on care for their watches should probably avoid quartz watches, as they require special handling when undergoing repair or maintenance.
How to Buy a Guess Watch on eBay
Finding the right Guess watch on eBay is not difficult, and there are plenty of deals to be found. While there are many ways to look for items on this site, the most popular method is the search engine,. Simply insert search terms into the search box on any eBay page to return a quick list of available items. Once you find the right one, click on the title and read through the description on the listing page.
Paying for items is simple, as well. eBay accepts several types of payment methods including PayPal, credit and debit cards, and other electronic means of payment. A watch is not just any piece of jewellery, but helps people stay on schedule. Guess watches are a good option for people who want a durable watch at an affordable price.