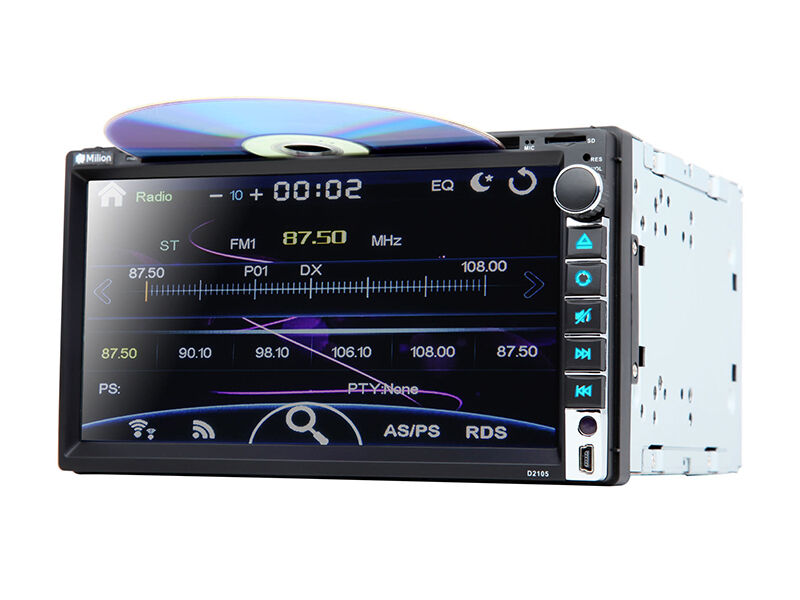 Audio connections are an essential part of any car stereo. Whether a vehicle has a built-in stereo system or one that incorporates a separate iPod or MP3 player, the appropriate cords will be needed to install the system and ensure that it plays properly.
Wiring Harnesses
Most modern car stereos are connected with a car's electrical system through the use of one or more wiring harnesses. These convenient plug-style devices sit behind the stereo and can be easily accessed upon removal. Depending upon whether a model is connected by spring clips or bolted in place, owners will need screwdrivers or DIN tools in order to get at the wiring harness. This is also where you find the connections between the speakers and the electrical system.
Types of Wiring Harnesses
Two main types of car audio connections dominate the market: smaller ISO connectors and larger Quadlock models. When necessary, ISO to Quadlock adapters can be used to pair equipment.
ISO 10487
These connections make it very easy for car owners to remove and install audio equipment, allowing speakers, antennae and other components to be hooked up instantly by inserting a plug into the ISO base.
A number of charts exist online that identify the purpose of both compatible component cables and plug-in ports. ISOs have two sections of eight ports, generally allowing for support of four speakers in the front and four in the back, along with additional systems such as navigation, illumination and phone use.
Quadlock
Similar to ISO setups, Quadlocks give car owners the ability to access many more features and to use external equipment, like an iPod, for playing music in the car. With 40 plug-in ports, or pins, a Quadlock is essential for a top-of-the-line system or one intended for expansion in the future.
ISO to Quadlock Adapters
Sometimes, the existing equipment in your car and the stereo head you want to install use different wiring systems. Thankfully, adapters are also available in plug-n-play models. These hook up to your car's stock harness and allow for your new equipment to fully utilise the speakers and other features already in place. However, secondary lines to the ignition and antenna may have to be soldered in place.
Conclusion
Autos can be incredibly personal possessions, with customisations making them truly unique. Body wraps allow for inexpensive, temporary paint jobs that can check along with an owner's interests, and specialty seat covers can reflect a driver's sense of style or even favourite colour. Entertainment selections can be just as customizable with the help of convenient, easy to use car connections. It doesn't take an expert -- just a rudimentary knowledge of electronics -- to find the right audio accessories from an online retailer.