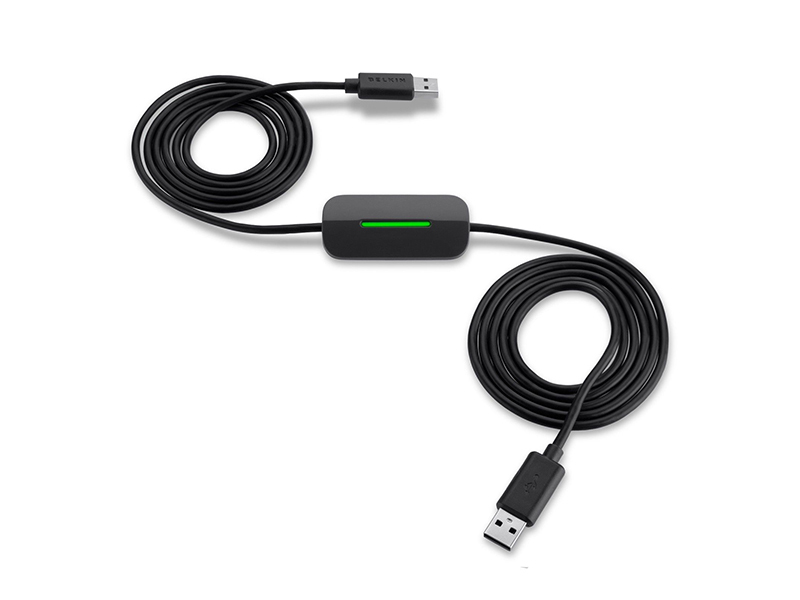 Belkin is perhaps best known for producing cases and electronics products including routers, cameras, and home automation systems, yet it also produces many of the cables necessary for networking, file transfers, audio/video connections, and power. Because Belkin has been in business for such a long time, and because it has a reputation for producing quality products, device owners may decide to buy a Belkin cable. Before they shop, it is important that they know which kind of cable they want to buy.

Cable Function
Perhaps the most important thing for the buyer to determine is what type of cable is needed. It is especially important for a buyer to know what kinds of inputs and outputs his devices have. If, for instance, a buyer is looking for a cable that will connect a tablet to a projector, he will want to examine both the ports on his tablet and the ports on his projector. If his tablet has a HDMI mini port and his projector has an HDMI port, he may want to purchase a HDMI to HDMI micro-connector cable. Once a buyer has determined what kind of inputs and outputs he needs, he can determine what sort of category the cable he needs falls under. Belkin classifies its cables according to the following categories: MacBook & PC, Audio Video, Smartphone and Tablet.
Mac & PC
Belkin's Mac & PC Category includes cables used for connecting a Mac or PC to the Internet, audio/video devices, displays, printers, other computers, and other devices. It also includes cables that may be used to connect devices such as external hard drives or cell phones to a Mac or PC. Cables that fall into this category include the following: USB, Thunderbolt, HDMI (standard and high speed), micro-B , HDMI, 3.5mm, Windows 8 Easy Transfer, FireWire, RJ45, Rockstar, laptop to TV VGA, AC, DVI, cat5, USB Parallel, Ultra ATA100 and Mac serial printer cables.
Audio/Video
Cables in Belkin's Audio/Video category may be used to connect devices to television sets, projectors, audio receivers, computers, car stereo systems, and other displays and audio sources. Cables in this category include the following: DisplayPort to VGA, DisplayPort to HDMI, stereo, Mini-DisplayPort, HDMI to DVI, 3.5mm, auxiliary, HDMI audio/video, laptop to HDTV VGA audio-video, Car Stereo, mini-stereo, Tablet to HDTV, Y audio cable, and DVI-D.
Smartphone and Tablet
Belkin's Smartphone and Tablet category includes cables needed for charging phones and tablets, transferring files between a phone or tablet and a computer or other device with a hard drive, and broadcasting audio and video from a smartphone or tablet to another device. Belkin's Smartphone and Tablet category includes the following cables: Lightning to USB, 30-pin to USB, Stereo, Micro-USB to USB, coiled 3.5mm, auxiliary, 3.5mm to RCA, mini-stereo, stereo audio, tablet to HDTV, micro-USB charging, and high-speed HDMI to HDMI micro.
Cable Colour
While some of Belkin's cables come in only one colour (the majority are black or white), several come with a variety of colour choices. Cables in Belkin's MIXIT line-up, for example, are available in blue, red, black, green, pink, and purple. Belkin's metallic Lightning cables come in either silver or grey.
Cable Length and Features
Some Belkin cables are available in multiple lengths. The Belkin HDMI audio video cable and the mini DisplayPort to HDMI cable for instance, come in both a 180 cm and 360 cm version. Several cables also come with extra features, including self-retractability and adapters that let you use a single cable with multiple devices.
Buying Belkin Cables on eBay
Buyers can purchase Belkin cables online. Perhaps one of the simplest ways to buy such a cable online is to visit eBay. eBay makes finding a specific cable easy. Shoppers can search for the right cable to meet their needs in a variety of ways. One of the simplest ways to search is by typing a phrase into the search box. A phrase like "Belkin HDMI cable" may turn up results for HDMI to micro HDMI cables, HDMI to HDMI cables or HDMI to DVI cables. A buyer can limit results to the kind of cable he or she is looking for by changing this search to, for instance, "HDMI to DVI", or by using the filters on eBay's sidebar. Using the sidebar, shoppers can limit their searches by type (options include HDMI cables, DVI cables, DisplayPort cables and conversion cables among many others), length, connectors, price and even location.