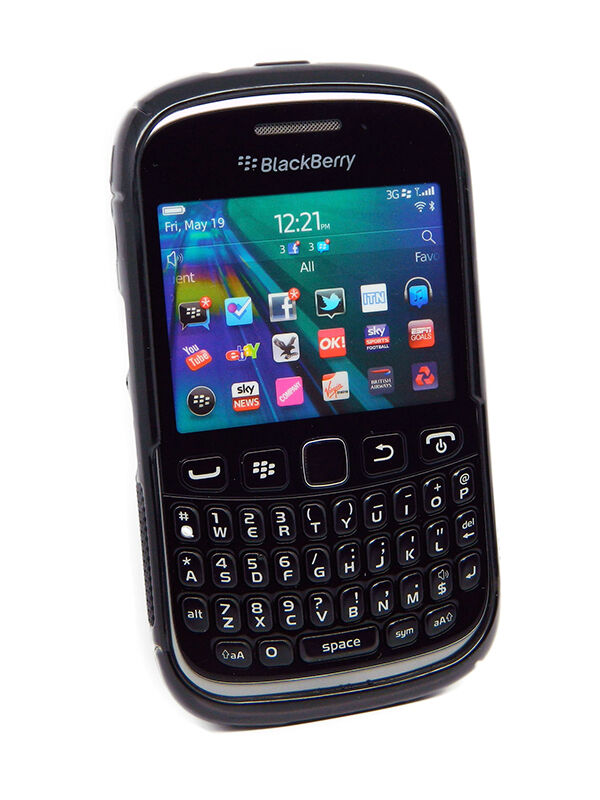 The BlackBerry is the phone that ushered in the smart phone age. Largely loved by business executives, the BlackBerry offered a powerful operating system, a full tactile keyboard, and a messaging service with unparallelled encryption. It proved itself to be more than just another cell phone; it was a complete advancement in smart phone technology all together.
Today, the BlackBerry Curve is popular with business executives. It has also gained tremendous amounts of popularity among regular consumers as well. Despite the BlackBerry's technology prowess, it's still susceptible to usual smart phone concerns: damage from falls and general wear and tear. That's why it's important to research and purchase the right case to protect a BlackBerry.
Who Should Get a BlackBerry Curve Case?
A common question people ask when told to get a case for their phone is exactly why they should even get one. It's a perfectly reasonable question since phone cases can be relatively expensive. The advantages of a BlackBerry Curve case are:
Protection
It's a fact of life that smartphones break, even rugged BlackBerry Curves. Since smart phones are carried around quite often, drops are common occurrences. BlackBerry phones are built with durability in mind, but even the best technology can't prevent damage 100 percent of the time, which is why a case is important. It is cheaper to invest in a case than it is to repair or replace a damaged BlackBerry Curve. A case provides extra protection against damage and breakage to the phone during impact to a hard surface. Cases are made of materials such as rubber and gel that absorb some of the impact to protect the phone. The addition of a screen protector prevents scratches to the phone screen.
Style
BlackBerry Curves are attractive phones, but cases give people the opportunity to add their own sense of style. Cases come in many different designs, colours, and shapes, providing people with the opportunity to express their own personality and fashion sense through their phone. Some cases are even customisable to the point that people can add their own design. They can put any picture, a favourite painting, or a personal design that they made, and place it on the case directly.
What to Consider Before Buying a Case
When buying a BlackBerry Curve case, there are a number of factors to consider, including:
Model
Just because one BlackBerry case fits one given BlackBerry doesn't mean that it will fit another one. BlackBerry phones come in all shapes and sizes, and there are different models of the BlackBerry Curve as well, which is why its important to make sure to get a case designed for a particular phone model.
Condition
If looking at a used case, read the seller's description about the condition of it before making a purchase. Used cases are generally significantly cheaper than new cases, but the cost savings are only worthwhile if the condition is good enough. A used case in poor condition may not offer much phone protection.
Bonus Features
Many of the more expensive BlackBerry Curve cases have bonus features, besides just phone protection. Some of the features found in cases include built-in lanyards, anti-static material to protect the phone from the worst of circumstances, and even built-in screen protectors to protect the phone screen from scratches and fingerprint smudges. These bonus features are attractive options for many BlackBerry Curve users.
Price
Cases, especially those that offer a lot of bonus features, can be expensive. However, the price isn't always a gauge of build quality and features. eBay sellers often offer BlackBerry Curve cases that have a lot of bonus features at discount prices.
Buying on eBay
Buying a BlackBerry case on eBay is rather easy. With thousands of cases available for purchase, there's no better place to get a case. To start searching, simply go to the eBay homepage, scroll to the top of the page and enter "BlackBerry case" into the search box. Click "Search" to see a list of BlackBerry cases for sale. Use the filters on the left-hand side of the page to locate cases for specific BlackBerry phone models and to search for different case bonus features, such as lanyards and screen protectors.
Conclusion
All in all, searching for and buying the right BlackBerry Curve case on eBay isn't difficult, and it can be fun looking through the many available options. More importantly, the cost of a case is marginal when considering the price of a BlackBerry Curve smartphone. Spend relatively little for the peace of mind of knowing the phone is protected from damage, and enjoy the visual appeal of an attractive, yet protective, phone accessory.