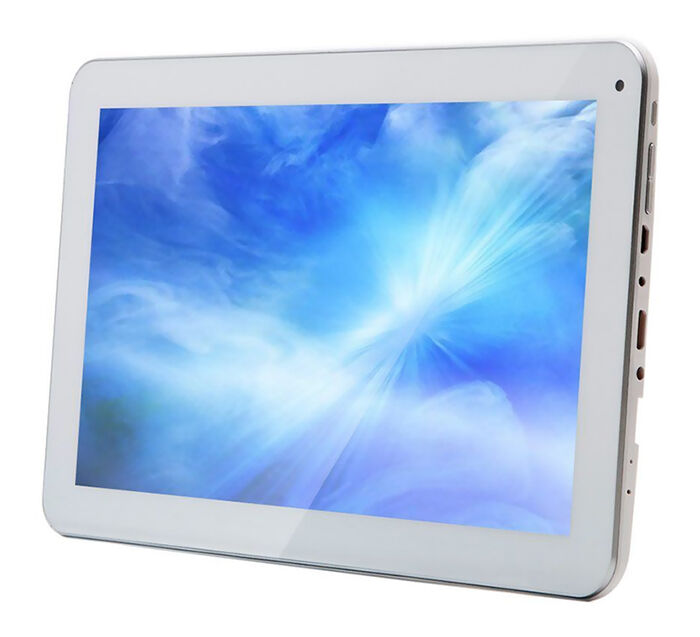 A tablet is a universally enjoyed gift, as everyone from preschoolers to grandparents can find a use for these high-tech devices. Shopping for a tablet as a Christmas gift requires some research and evaluation of both the product and recipient. With many tablets available on the market, shoppers want to ensure that they select the right tablet for their family member or friend.
Evaluating Use
One of the most important items to consider when buying a tablet for a Christmas gift is considering the intended use of the product. The recipient's age and lifestyle will usually dictate how the tablet will be used. A 10-year-old lad will likely use a tablet for gaming purposes and will not need a high-end app like the iPad, while a teenager or college student could use a tablet for taking notes.
Web Surfing/Social Networking
In many cases, tablets are used just for recreational purposes. People use these tablets to surf the web, visit their favourite social networking sites, and send messages and photos to their friends and family. A tablet with a large screen would be ideal for this type of user. The iPad, which has a large screen, Retina display, and advanced mobile operating system, allows users to surf and socialise with ease. Other features to consider are connectivity to Wi-Fi hot spots, 4G mobile technology and a high-quality camera.
Gaming
A tablet for a gamer should be comfortable to hold so that he or she can manoeuvre and control with ease. A smaller tablet such as the iPad mini, which has a 7.9-inch Retina display, or Kindle Fire, with a 7-inch screen, might be ideal. The Samsung Galaxy boasts impressive graphics, which is another important feature for gamers. Finally, the NVIDIA SHIELD Tablet is designed exclusively for gaming and provides access to 200 gaming apps and an optional wireless controller.
Video Streaming
With a tablet, users can watch their favourite movies and television shows with ease thanks to useful apps and web-based videos. A tablet used for video streaming needs to offer clarity as well has a fast processor. Amazon's Kindle Fire offers an impressive high-definition display. In addition, this tablet is fast – its dual-core processor ensures that videos start up and play efficiently.
Working
Tablets are a great alternative for individuals who don't want to carry around a laptop. Tablets can be used for taking notes in a meeting, giving a presentation at work or preparing for an exam. One option is the Microsoft Surface tablet, which boasts a 10.6-inch screen. This tablet can support some Microsoft desktop programs, allows users to take notes using a stylus, and keeps files close thanks to its cloud storage system.
Storage Assessment
Storage varies widely among tablets, and many tablet models offer different amounts of storage for different models. Storage is well worth the cost if your recipient needs it, but it can be a wasteful expense if that internal storage space goes unused. Think about how the recipient will use the tablet and how that use relates to storage. If he or she enjoys taking photos and videos or wants to download large amounts of music or movies to the tablet, purchasing a tablet with a large internal storage capacity is smart.
Practicality for the Recipient
While all tablets are portable, some are sleeker, lighter, and more compact than others. For an individual who will carry the tablet from home to work, school, vacations, and more, a sleek, highly portable style might be preferred. A smaller tablet such as the Kindle Fire is a family-friendly design that works well for small hands. Also, consider display options for the tablet. Some individuals, such as those who use the tablet for working or movie watching, will appreciate a tablet that can be displayed upright for easy screen viewing. Choosing a tablet with practical features that suit the recipient's needs will make the tablet a much appreciated Christmas gift.
Conclusion
Whether gifted for work or play, a tablet can be an exciting Christmas gift. Thoroughly evaluating the tablet styles, features, WiFi capability and storage capacity allows shoppers to choose the table with those features that are particularly important to the recipient. The time spent researching tablets will pay off, as the recipient shows his or her appreciation on Christmas morning.