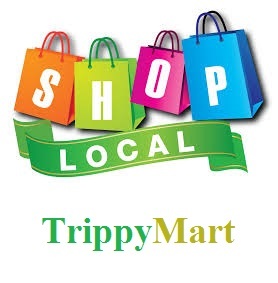 Shop Local @ TrippyMart
Hi again and thanks for reading my guides.
This time I would like to mention to those who are about to step into the eBay market selling arena to make sure you have a plan of what you would like to sell and what you would like to achieve from this hobby or business.
eBay is a tough market for those who are not prepared. With this said, I would like to mention some of the help that I have found extremely useful as an eBay beginner.
Firstly, research the market for items that are selling well. This can be done very simply by choose an item you may be interested in and doing a search on eBay for that item. Now, if you look at all the listing found, you may notice that some of them have a quantity of sold listed beside the item price. If there are many sale noted for that item by individual sellers then you may have found a winner. This is a great way to gauge if a particular item is worth investigating further.
Now you have found an item that is selling well, please remember, before you go and purchase dozens of them, understand the competitors price and also factor in other cost you will face. These include - eBay selling fee (approx 10%) plus PayPal fee (approx 4%). Also, the item purchase price you pay, after researching the best products (for me this is approx 30%). And lastly, there are shipping costs and packaging costs to consider. For my eBay business, I choose to offer free postage on all of my items which I believe does help draw more business to my items. Now, as I was saying, about the costs to consider, my shipping and packaging costs are approx 28 %. So lets work this out. eBay fee 10% + PayPal fee 4% = 14%, now you found a great product that cost you x amount and may work out to be 30% of the total sale cost, so now we're up to 44%. Alright, we now have sold our first item (woohoo) but the postage and packaging came to 28% and if we add this all together it comes too 72% and yes we may have made a 28% profit margin if we're lucky.
Now, let say I brought 10 leather wallets to sell on eBay and I paid a total of $62.50. This works out at $6.25 each and I would like to sell them for a profit. I have done some research on wallets and find they sell well for under $12. So I list my first wallet for $12 dollars on eBay and it sells (Phew). So how much profit did I make?
Sale = $12.00 - Cost $6.25 = $5.75.
Now subtract postage and packaging ($5.75) - $7.20 - $0.21 = $-1.45.
And finally, subtract the eBay fee $1.20 and PayPal fee $0.48 and I'm am looking at a profit of
$-3.34.
:-(
I hope this helps you understand the importance of researching product to know the right products to buy that will ultimately give you a profitable income.
Thanks for reading and check out my next post soon. TrippyMart